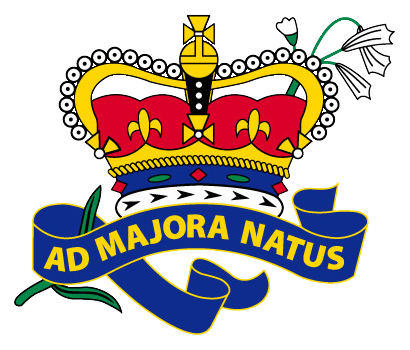 SAC 1972 40th Anniversary
Mass & Dinner
Saturday September 1st 2012
in the
Juana Mateo Room
of
St Aloysius College
It was a fabulous night and thank you to all those who have written and phoned after the dinner.

I would particularly like to thank the following people:

James Halliday and Murray Happ for the assistance in organising the night in the beautiful Juana Mateo Room. The views were spectacular.

A special thank you to Fr Michael Stoney SJ who was our celebrant on the night. I have fond memories of Michael Stoney, who was a newly ordained priest when he taught us in 1971 and 1972. He was a warm and compassionate man in those days and at 77 he is fit and well and looking great.

We were delighted to have two former teachers in John Bowie (Modern History and Economics) and Don Hardman (Geography). Don Hardman is a legend with his many humorous quotes and expressions, which a lot of classmates have never forgotten.

John Bowie was also in fine form and gave a most interesting speech. Eddie Hollebecq recalled that he and others from our class sang the "Ave Maria" in the special choir at John's wedding in I think 1964 or 1965, which was the last wedding to take place in the Old College Chapel.

Mick Punch our sports master in those days was unable to attend and sent his apologies. I know many would have liked to have seen Mick Punch again.

I would like to especially thank the outstanding caterers. Stephanie Donovan and her team prepared a delicious dinner of 5 star quality.

John Liddy was a great support to me as was Luke Fay.

John organised the sacred music repertoire, created the beautiful commemorative 40th anniversary booklet and composed the Prayers of the Faithful all at his own expense. He also was our organist for the night. Thank you John it was great working with you on our project.

A special thank you to Tom Jenkins for reading at the mass and also helping me find MIAs. Also to Mark Dignam and Barry Pheloung for being the pillar of support with our sacred music and reading the prayers of the faithful. Peter McCulloch, soon to be ordained a permanent deacon was our acolyte for the mass. Thank you Peter and thank you Digo.

We performed Fr Chris Willcock's SJ Mass in honour of Fr Arrupe the general of the Jesuits during our school days and who visited the College in 1968. Thank you Chris for being a great musical support on the night. It was very special indeed to perform a contemporary composition in the presence of the composer.

Luke Fay created the excellent power point display with a musical backing of 80 songs which were hits in the late 60s and early 70s. Thank you Luke.

James the "Kid" Kearney provided many of the classic and priceless photos from our school days and also a wonderful photo of the late and great Kevin Davis. Thank you James.

A special thank you goes to Damian Macey of the 1974 class who took all the excellent photos on the night as he did for our pre-taster dinner two years ago. Thank you Damo.

I would like to thank all our classmates who travelled from interstate and from overseas especially Jean Pierre Baudoux, Kevin Hale and John Liddy. Your presence made the night extra special for us. It is so hard to imagine that it was Kev Hale's first trip to Australia in 39 years. It seems like only yesterday when he gave me a knee lift in a mock World Championship Wrestling match put on to amuse a group of ex-Monte chicks at Lane Cove Park in 1972. Finding Jean Pierre through the Hong Kong Yacht Club in Luxembourg is also my absolute pride and joy in finding some of our MIA's.

Our special thoughts were with Mark Curtin, Mick "Fitzy" Fitzgerald and Steve "Wibbo" Wiblin who were unable to attend for serious health reasons. Wibbo sent over some beautiful Erin Eyes wine from his estate which we deeply appreciated. We remembered you all at Mass and at the dinner and we send you our warmest thoughts and prayers for a speedy recovery at this time.

It has been suggested as time is racing by that we should consider having a get together in 5 years' time. I would love to see Luke Fay, Demo Curtis and Peter Hamilton get the old band back together for the night. Here's hoping that may be possible. Any thoughts for the next reunion would be appreciated.

Thank you again to all who were able to attend and to those who sent their apologies and best wishes for a successful night.

Best regards

Cookie.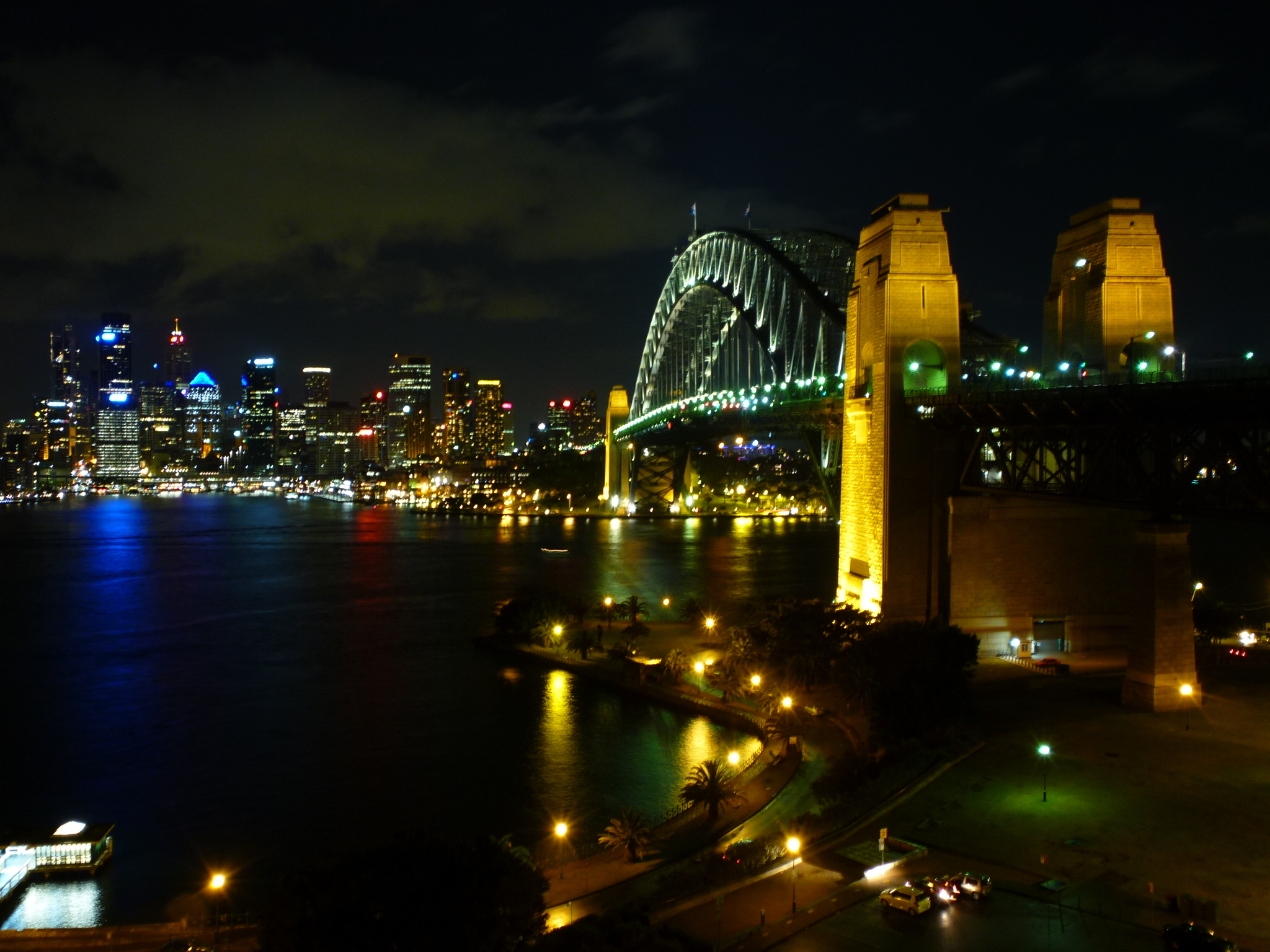 The view from the Juana Mateo room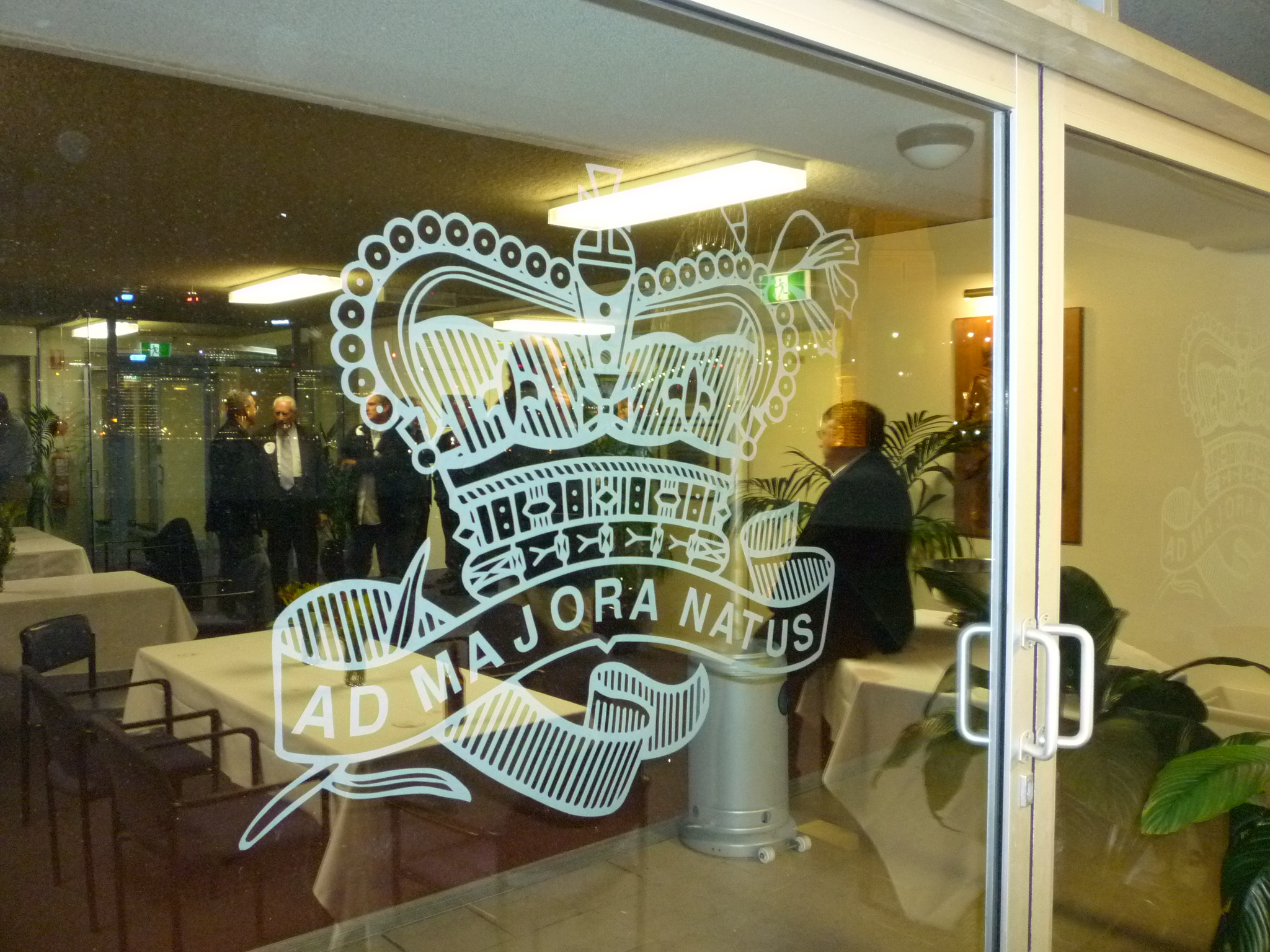 The Class of 1972 arriving for the special Mass in the College Chapel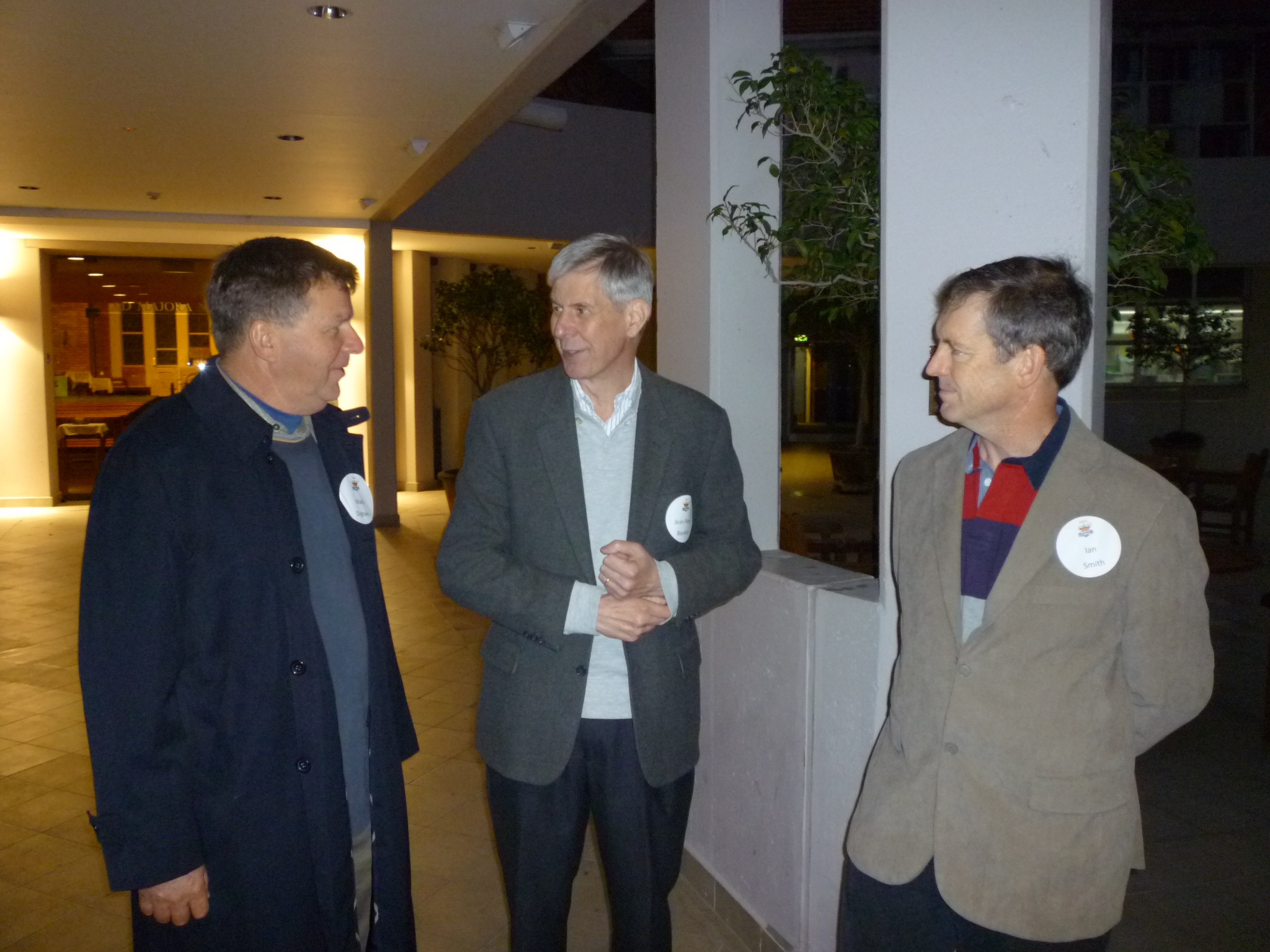 Mark Dignam Jean Pierre Baudoux and Ian Smith
Don Hardman our Geography teacher from 1969-1972 with Ian Smith Bernard Foley and J. P Baudoux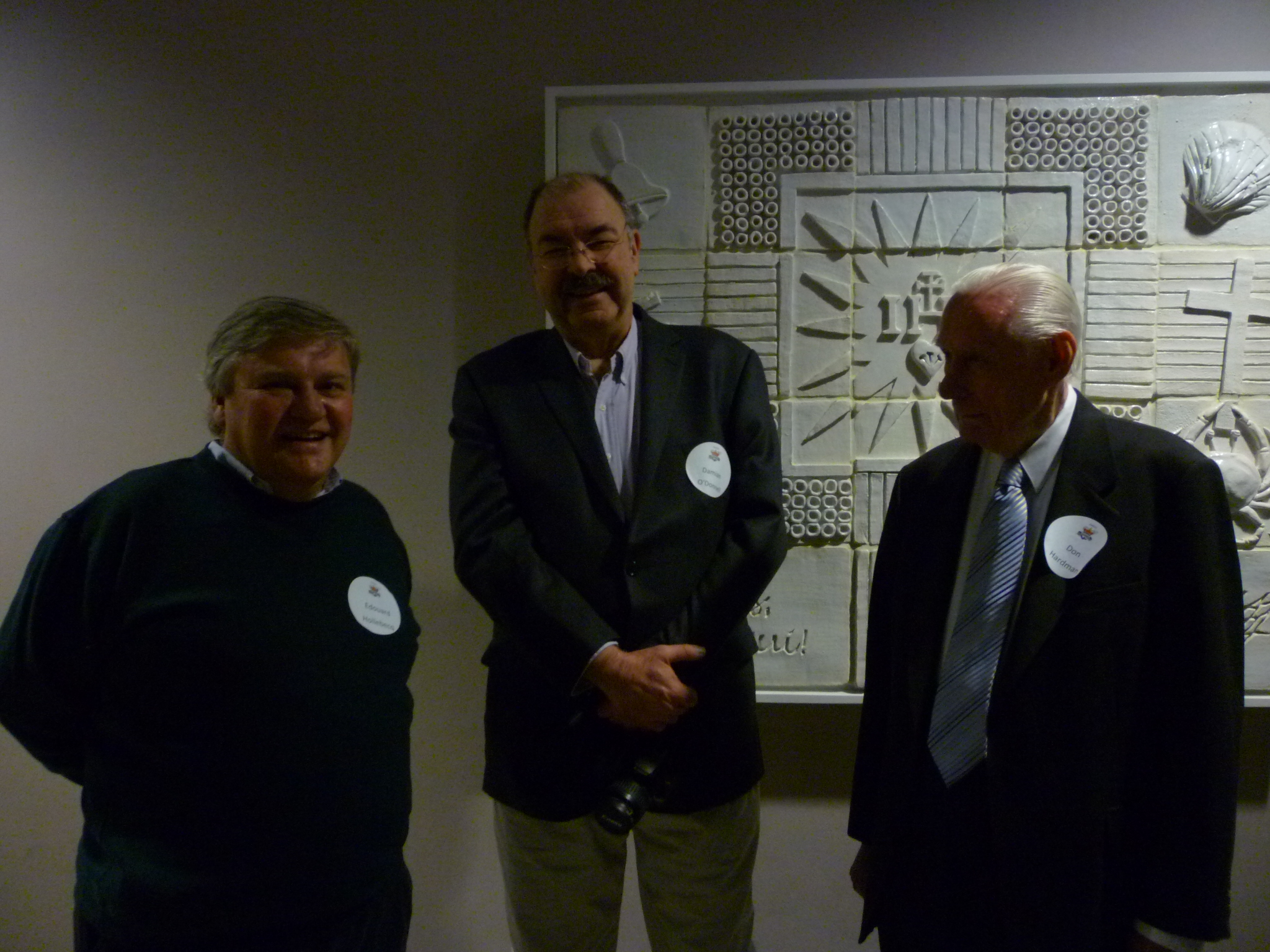 Eddie Hollebecq Damian O'Donnell and Don Hardman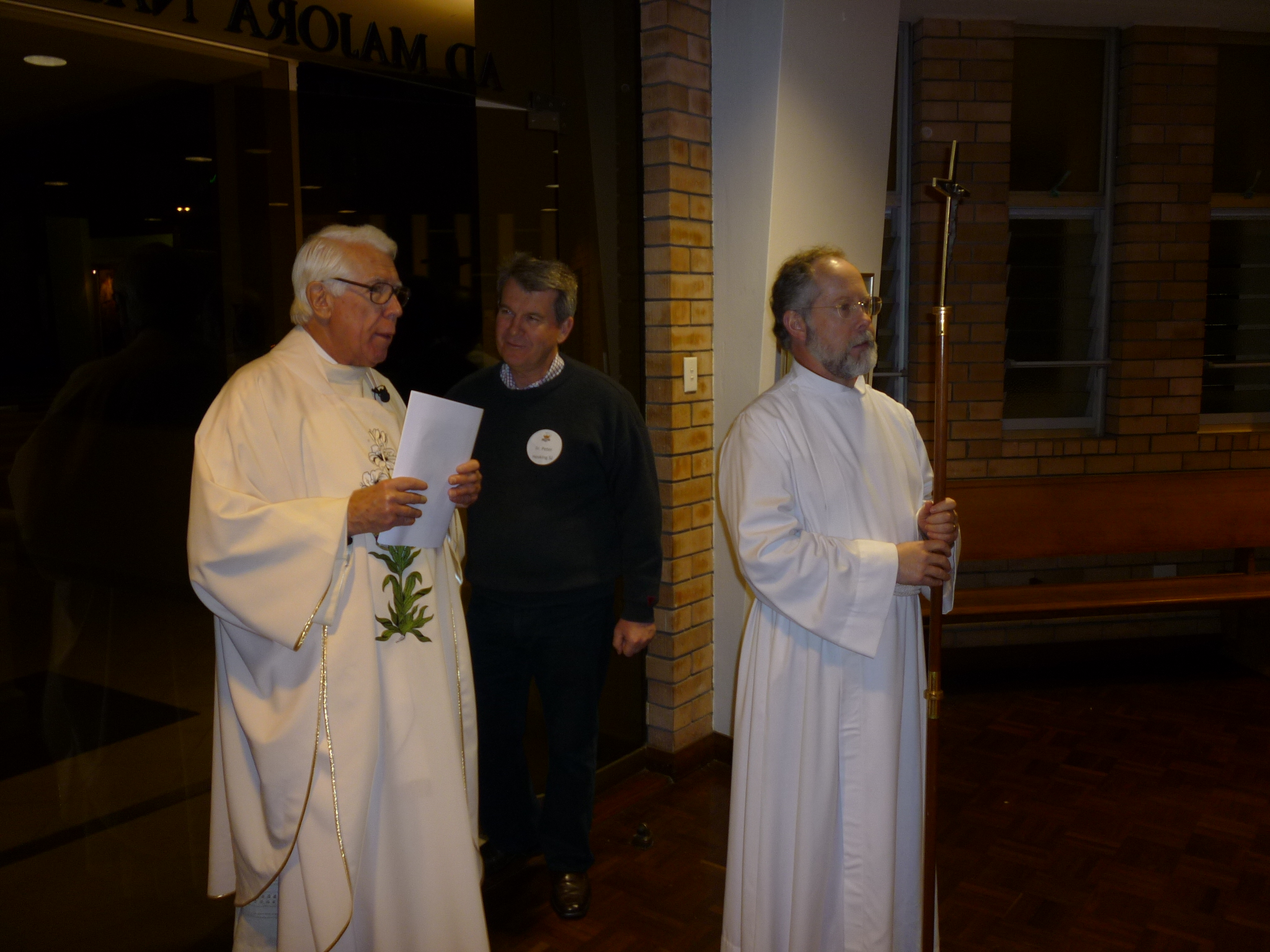 Fr Michael Stoney SJ was the celebrant for our 40th Anniversary mass
He was the School Chaplain in 1971 and 1972 and our RE teacher.
He is talking to Father Peter Hosking the current Rector of the College.
Peter McCulloch was our acolyte who is soon to be ordained as a permanent deacon for the Diocese of Broken Bay.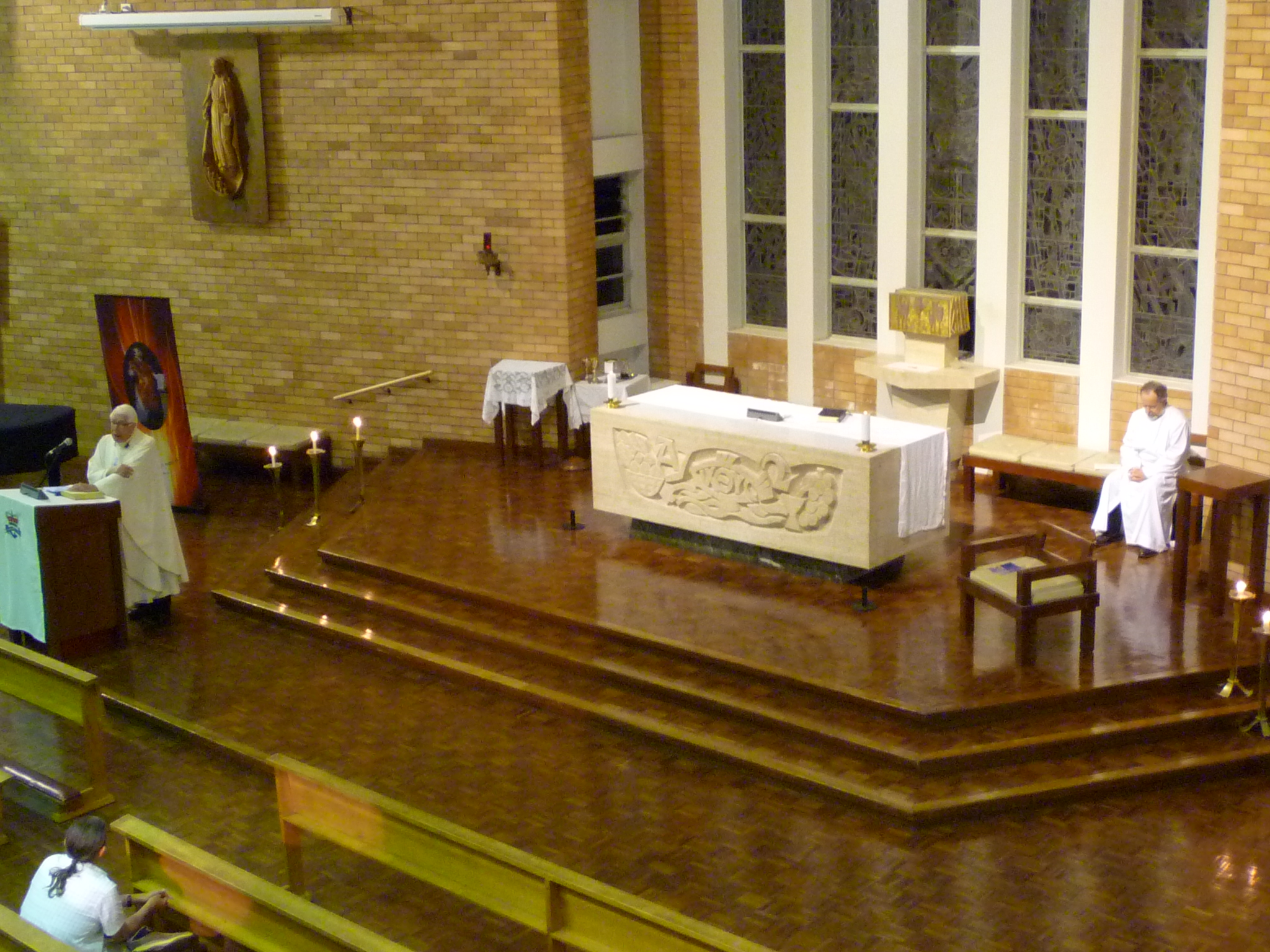 Fr Michael Stoney SJ preaching the "good oil" to Baz Pheloung in the beautiful Chapel of St Aloysius College.
The altar would have to be one of the most beautiful modern altars erected after the Second Vatican Council of 1965
when the Chapel was consecrated by the late Cardinal Gilroy then Archbishop of Sydney and former old boy
Archbishop Eris O'Brien of Canberra Goulburn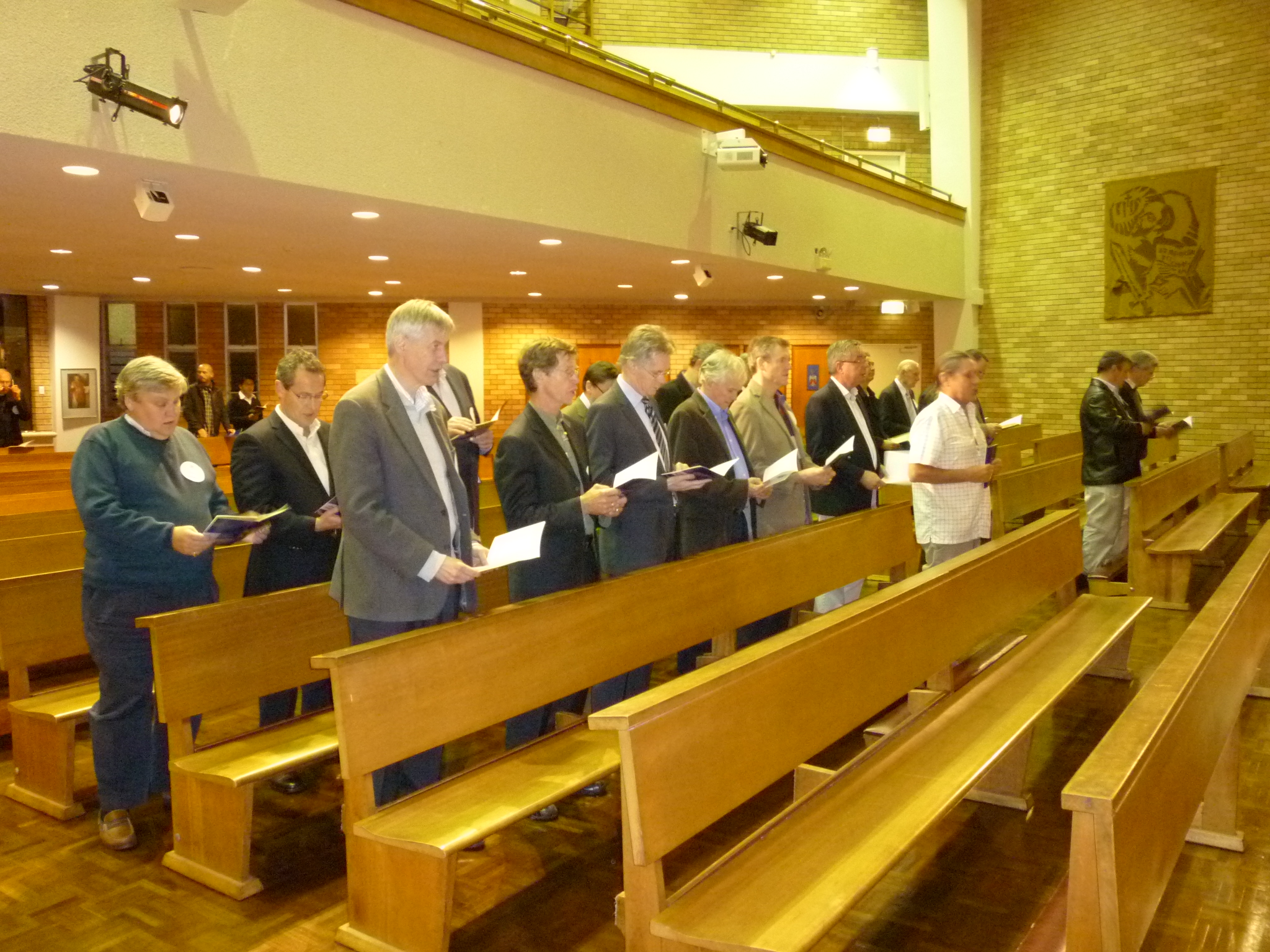 The entrance hymn and amazing how many remembered the old hymns of our youth and which were sung well on the night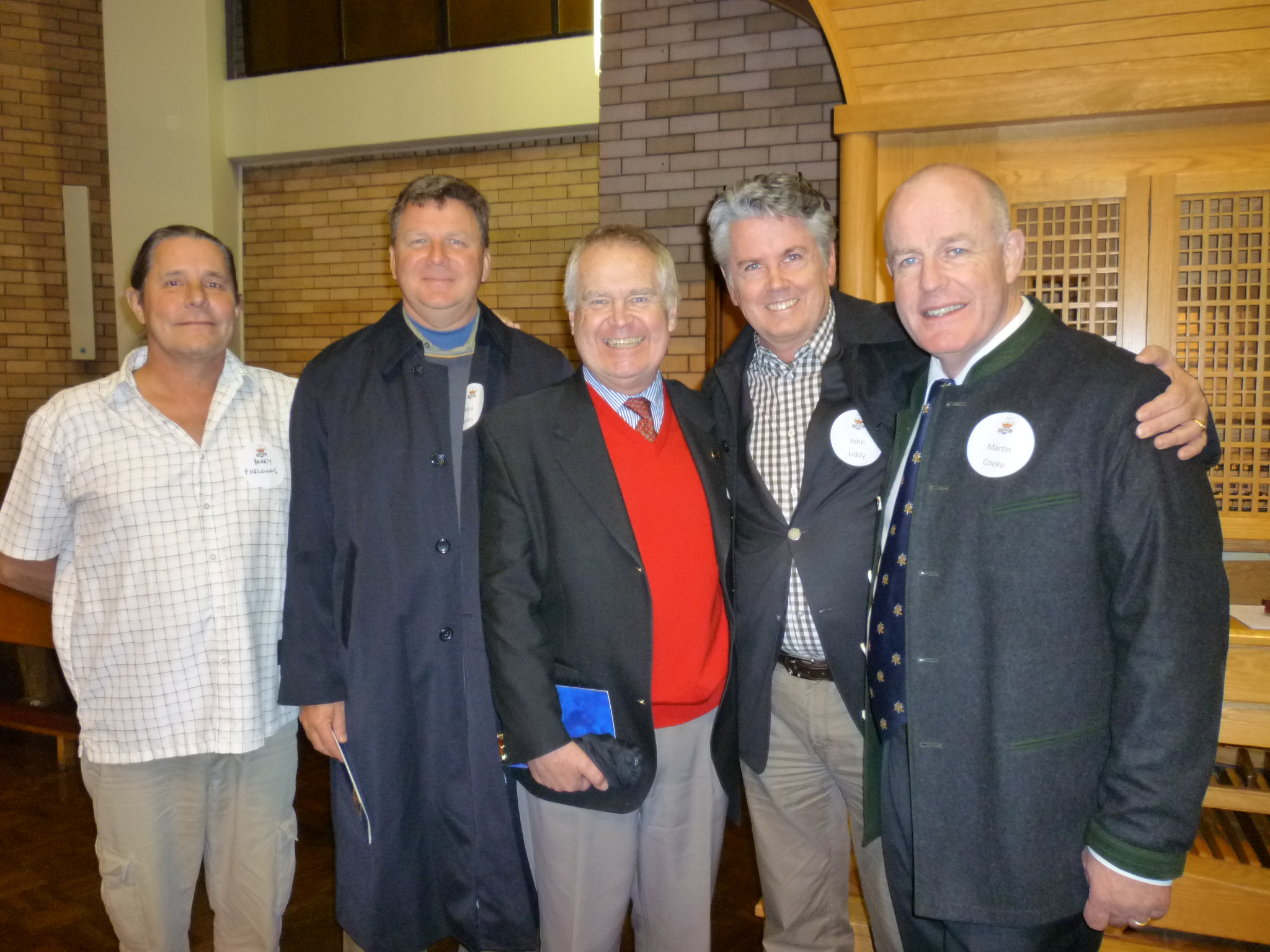 The Music Makers
Barry Pheloung, Mark Dignam, Fr Chris Willcock SJ, John Liddy, Martin Cooke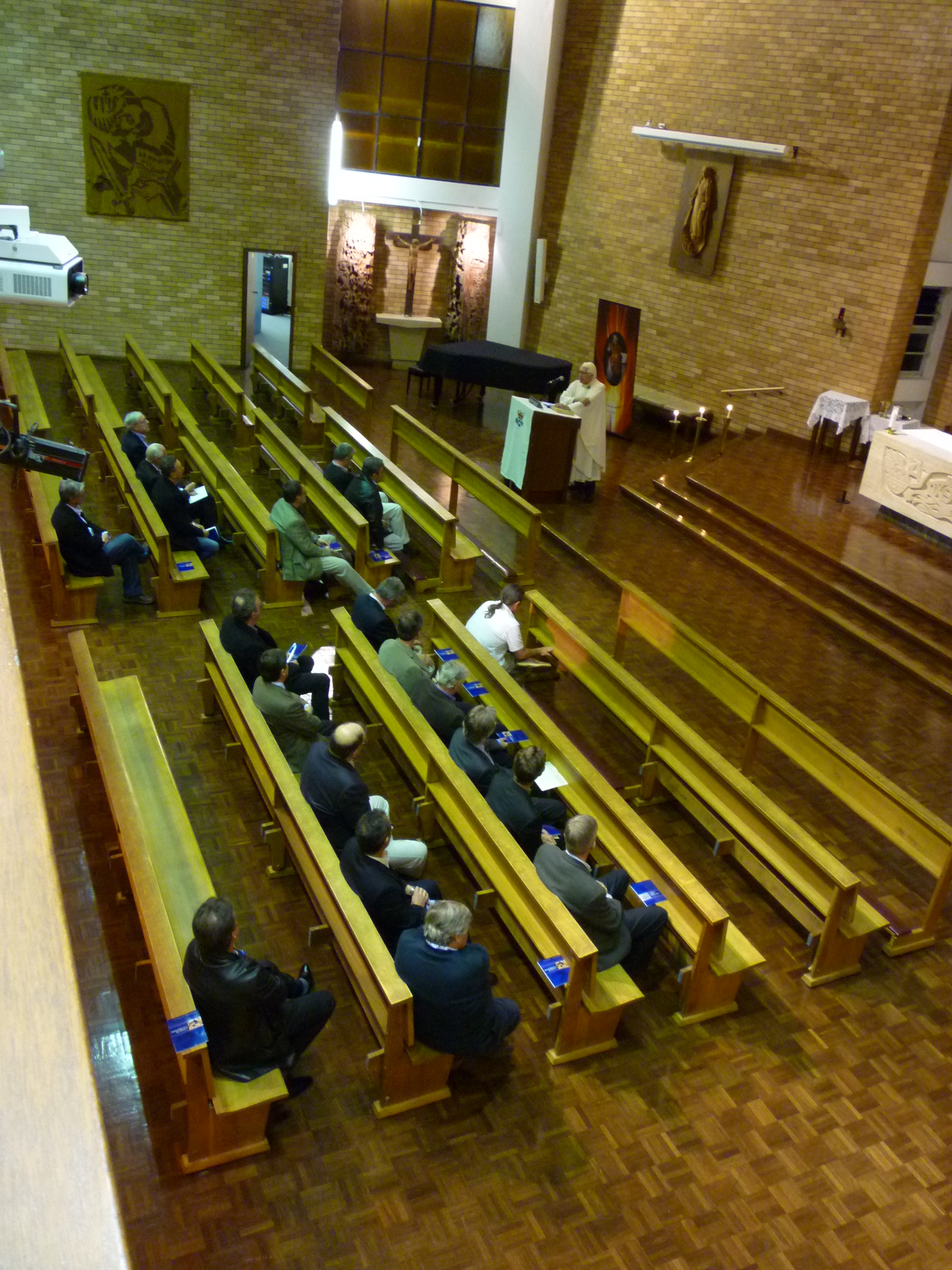 Fr Michasel Stoney SJ preaching at the mass.
It was wonderful to have Fr Michael Stoney SJ as our celebrant,
I recall him as a fine and compassionate man in the turbulent days of the late 60s and early 70s
Don Hardman jnr, Don Hardman snr and John Bowie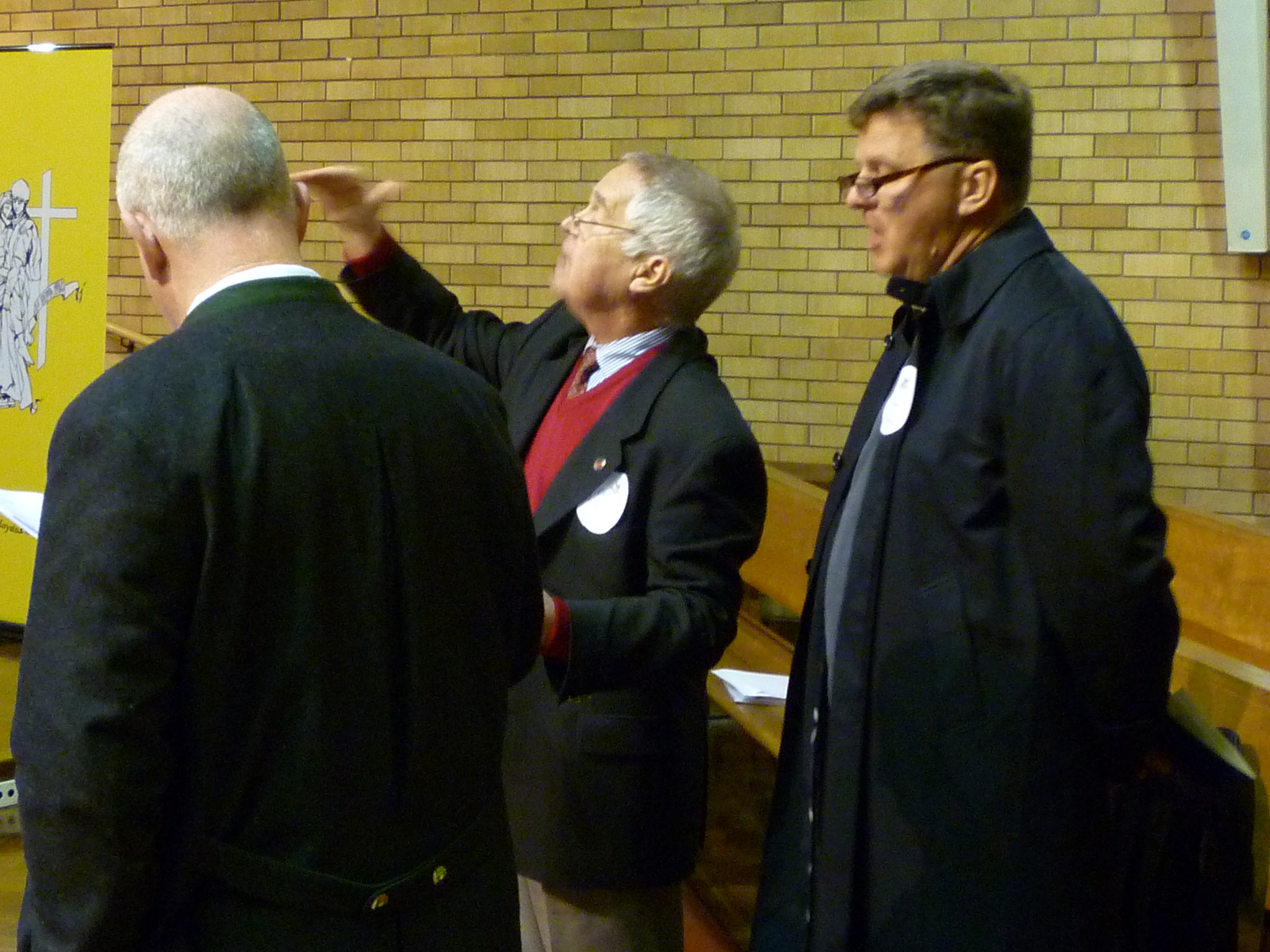 The Schola
Martin Cooke Fr Chris Willcock SJ and Mark Dignam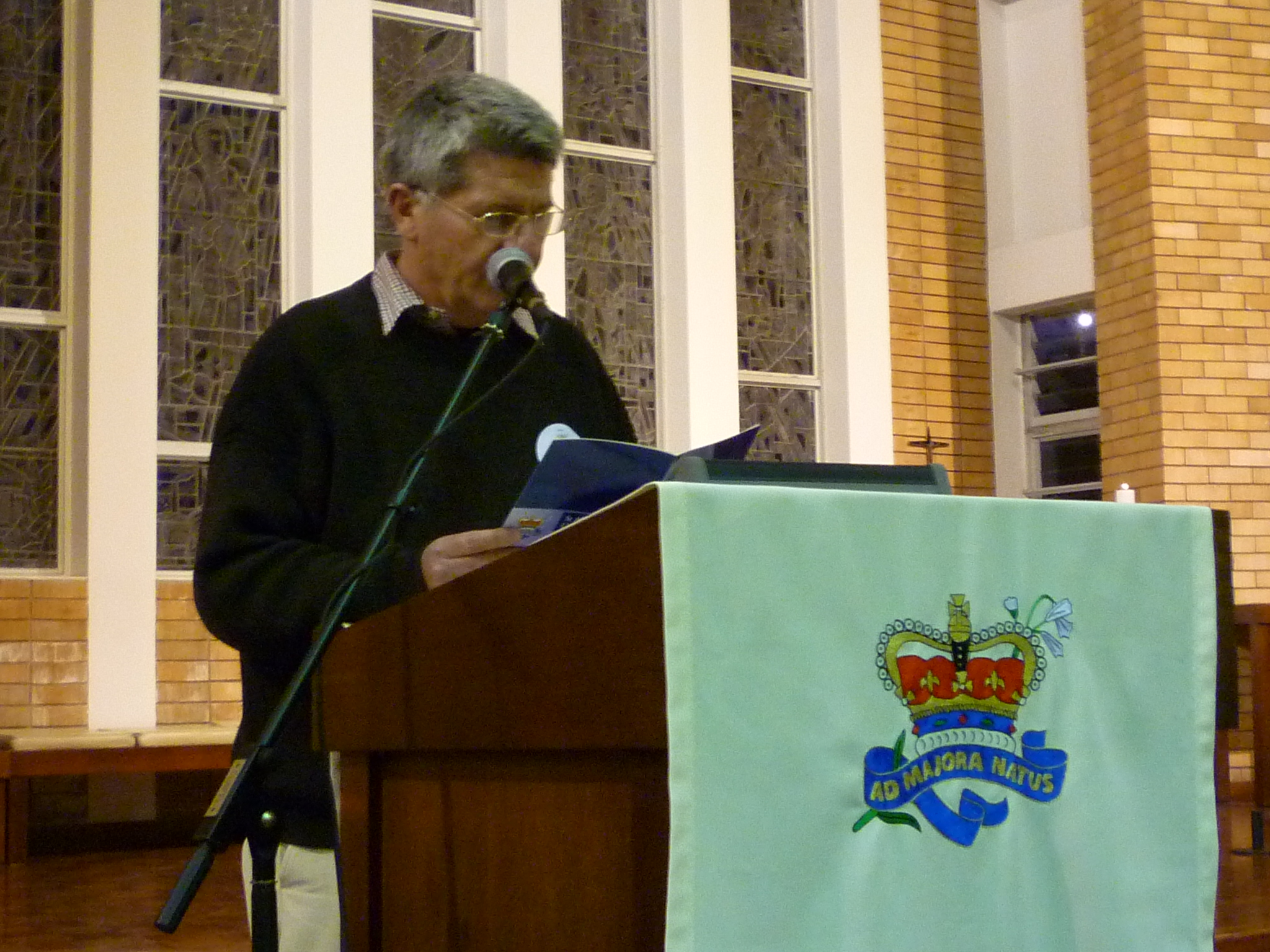 Tom Jenkins reading the first Lesson at Mass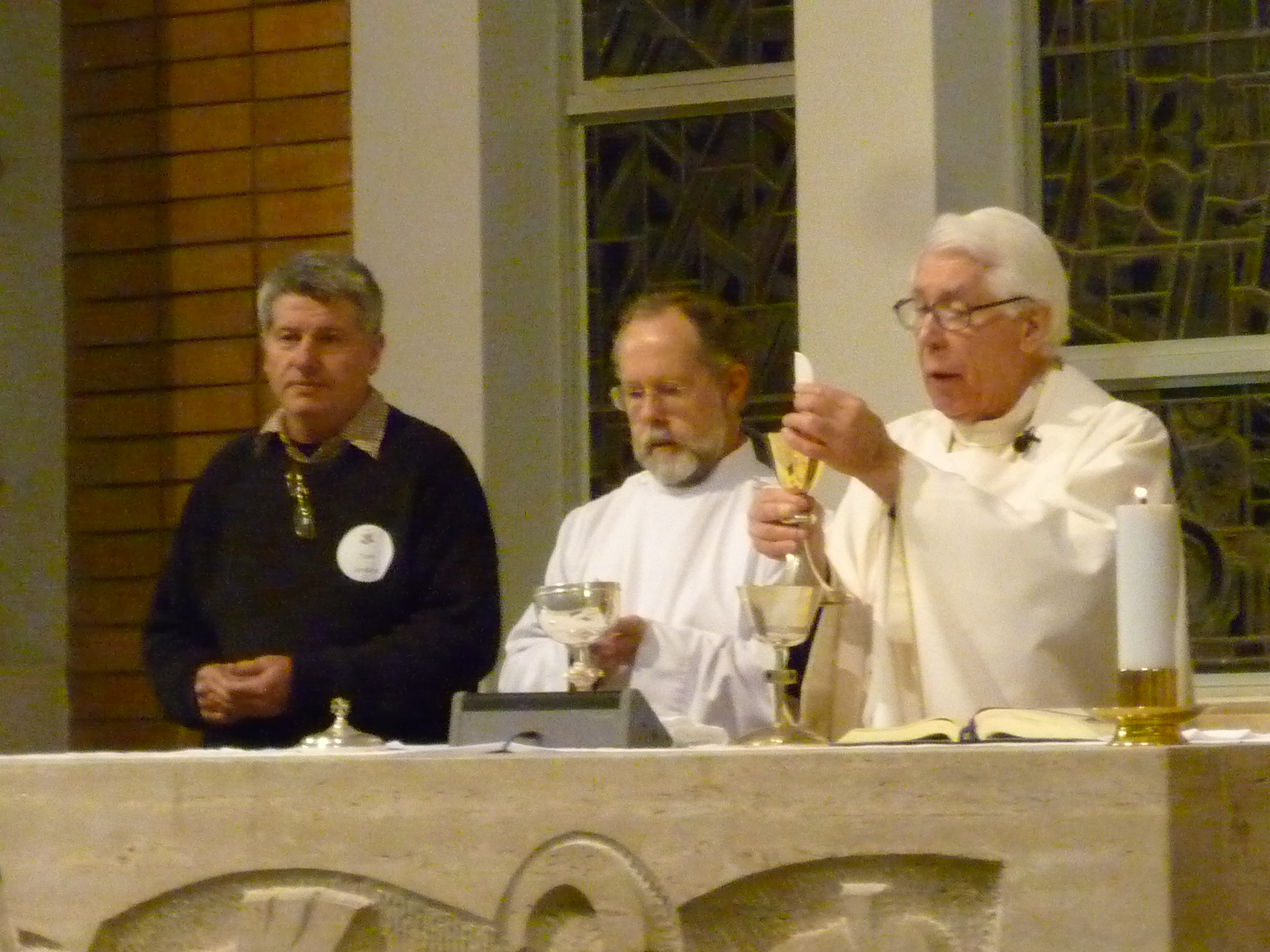 Per ipsum, et cum ipso, et in ipso, est tibi Deo Patri omnipotenti,
in unitate Spiritus Sancti, omnis honor et gloria per omnia saecula saeculorum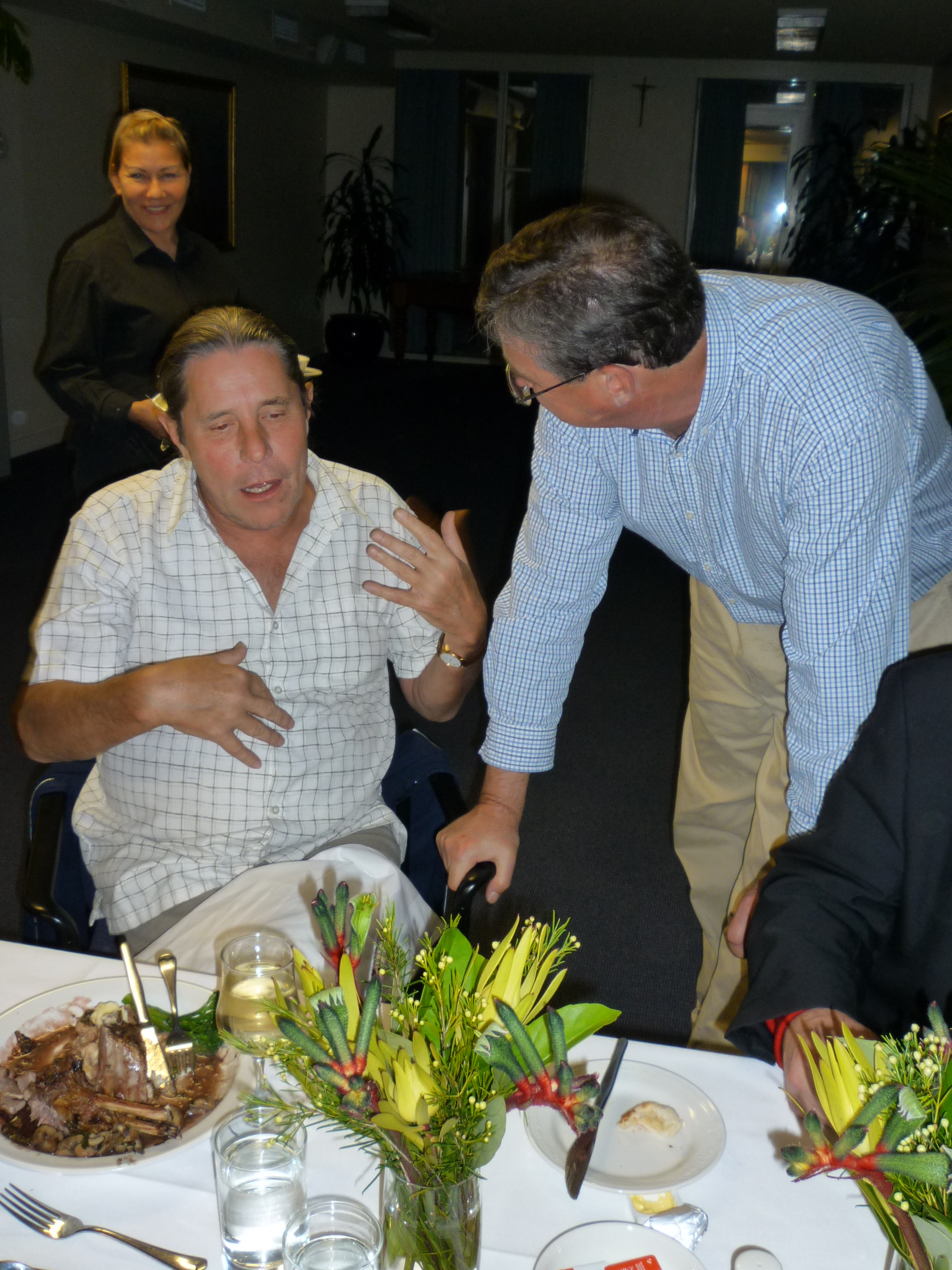 Barry Pheloung in top foprm discussing a point in music making
with fellow musician Peter Hamilton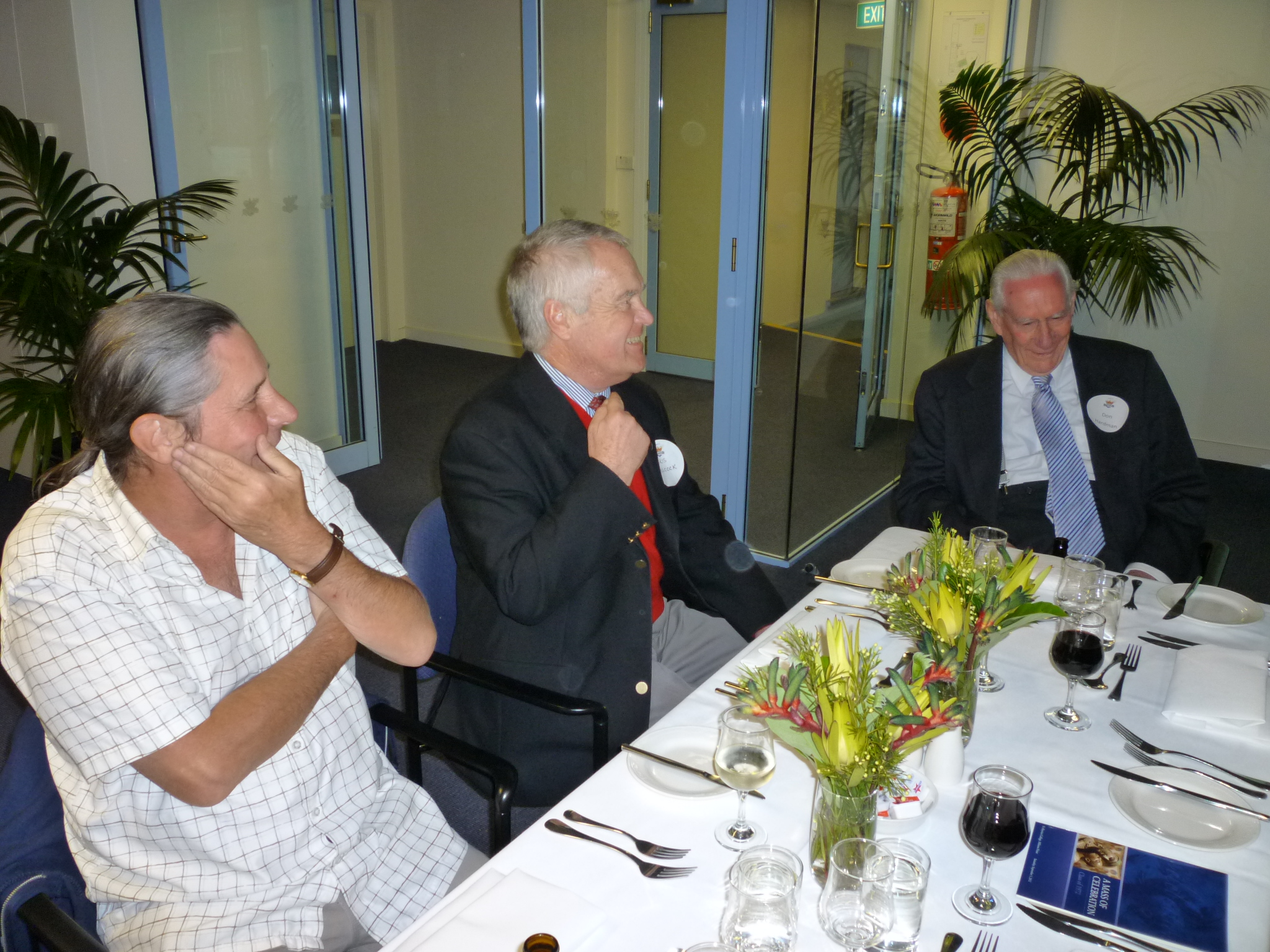 Barry Pheloung Fr Chris Willcock SJ Don Hardman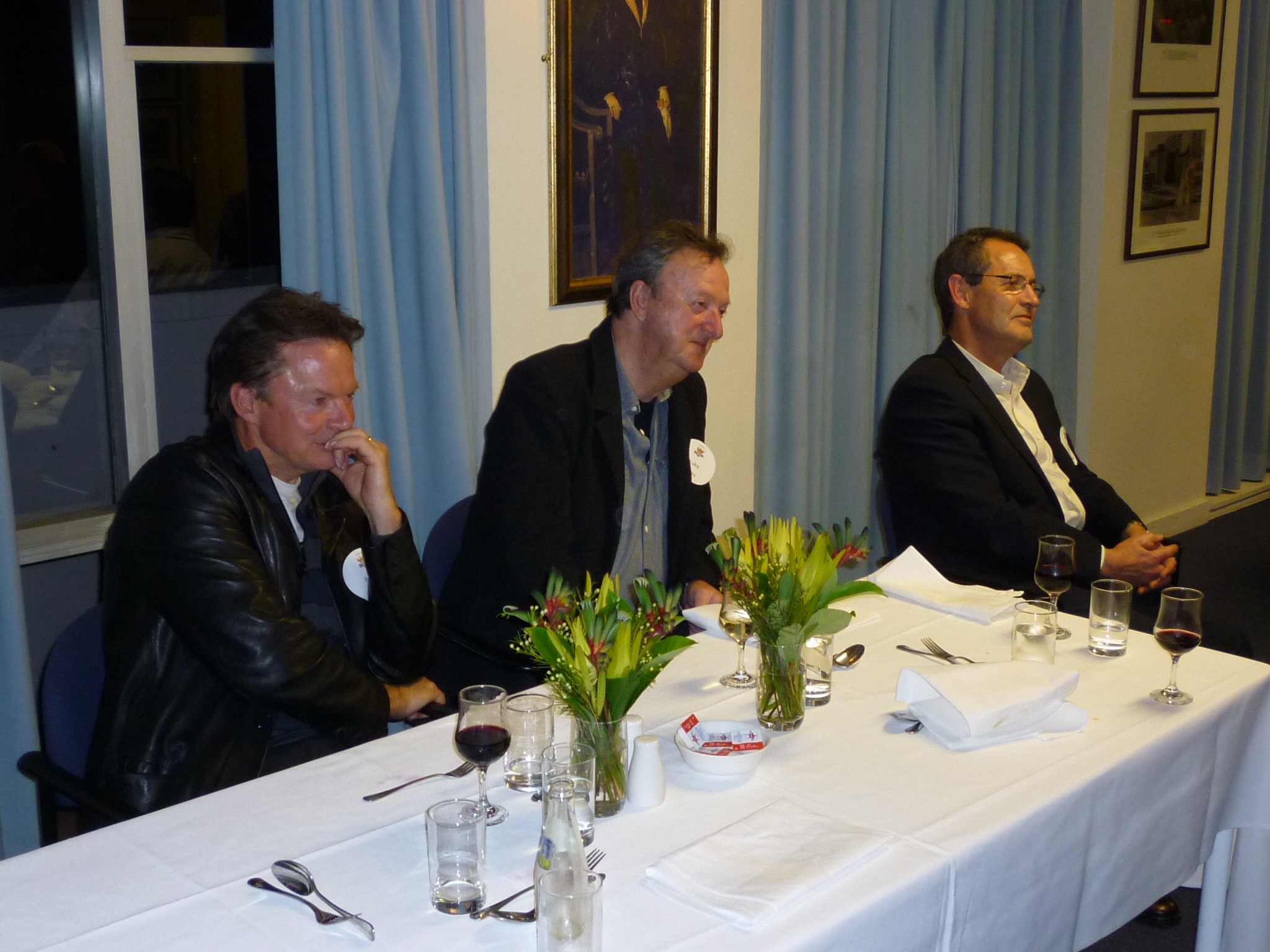 Peter Carmody Luke Fay and John McKenzie
listening and enjoying Barry Pheloung's reminiscences of his days at the College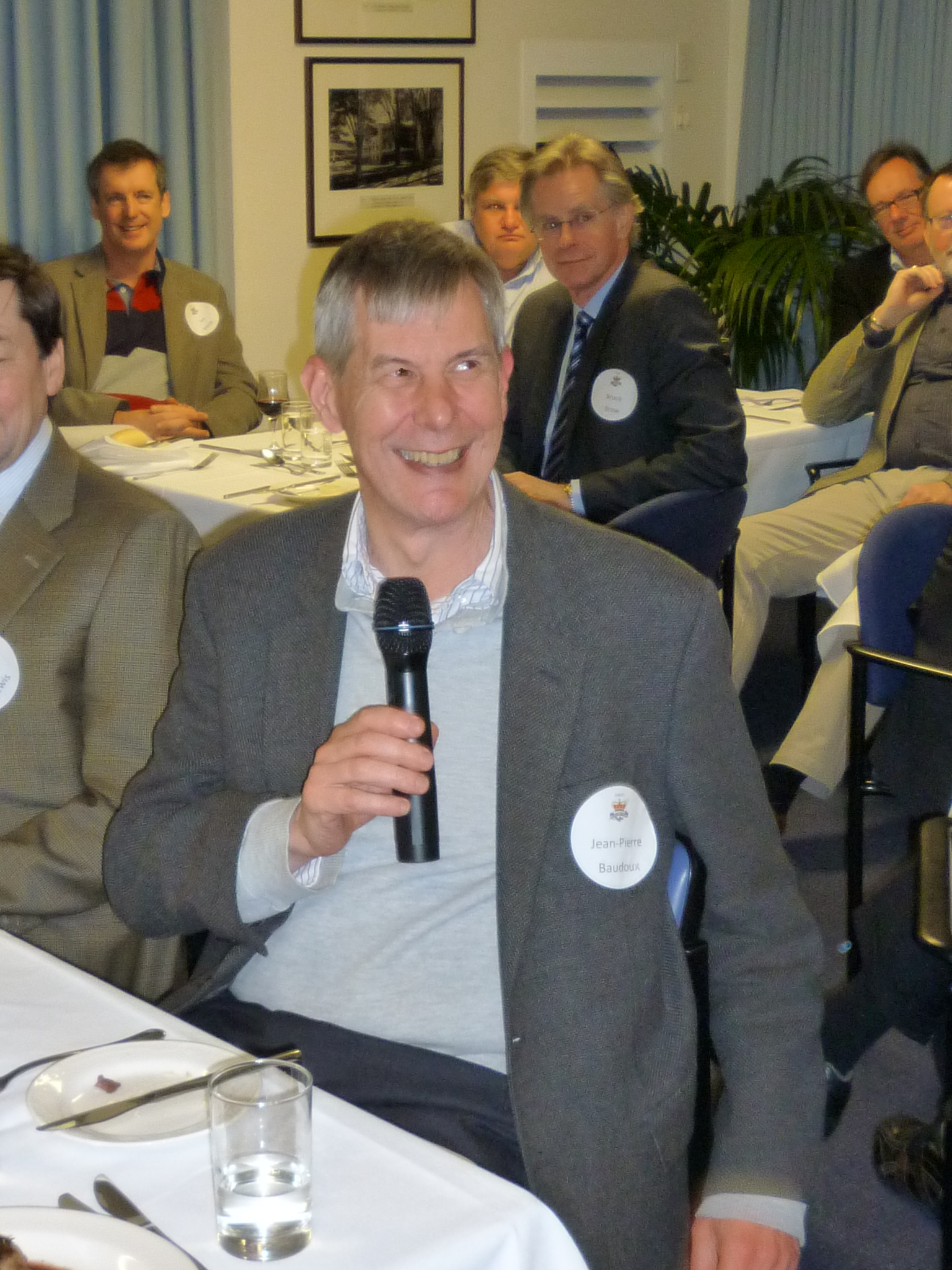 All the way from Luxembourg especially for our 40th reunion
Jean Pierre Baudoux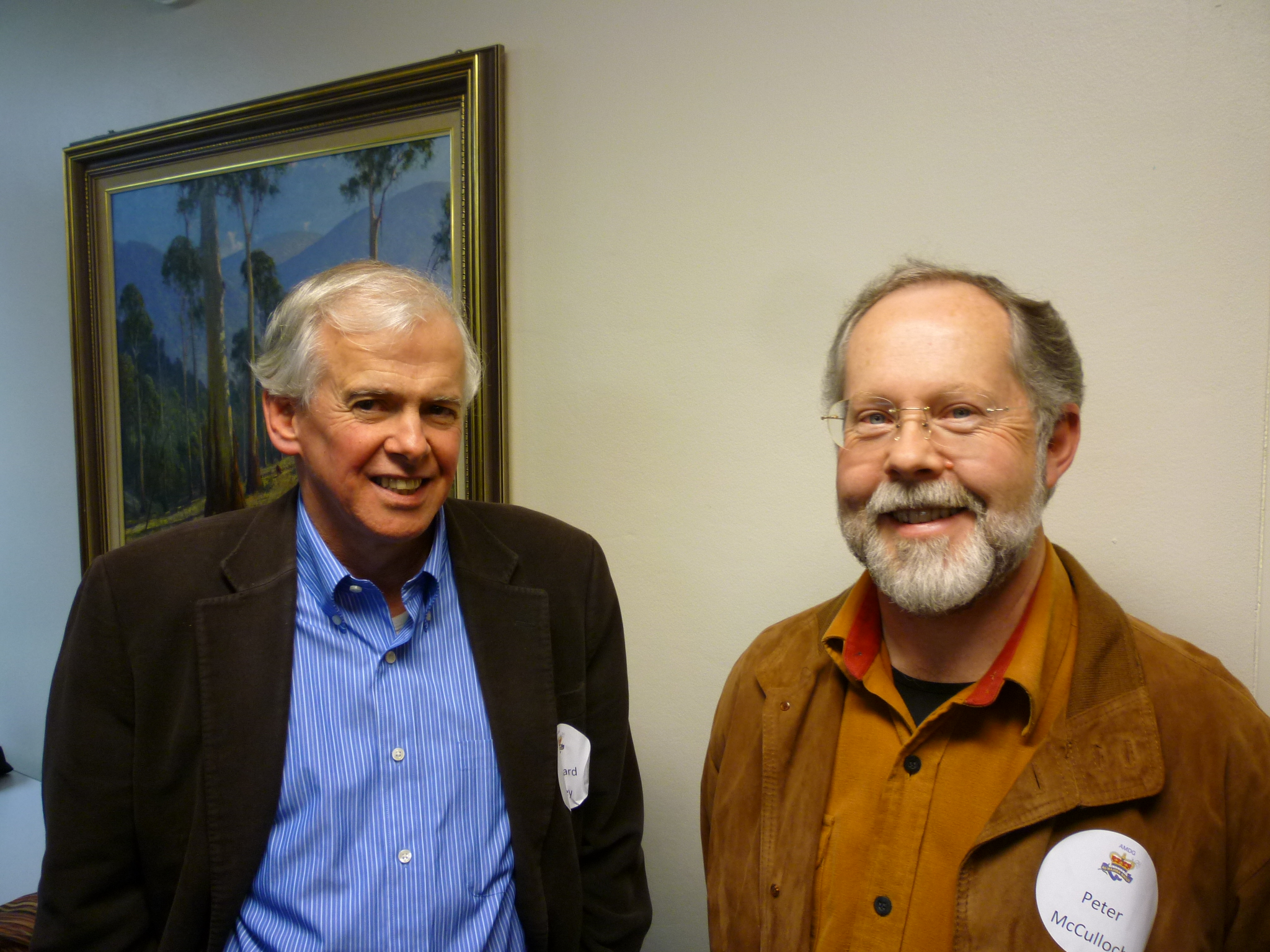 Bernard Foley and Peter McCulloch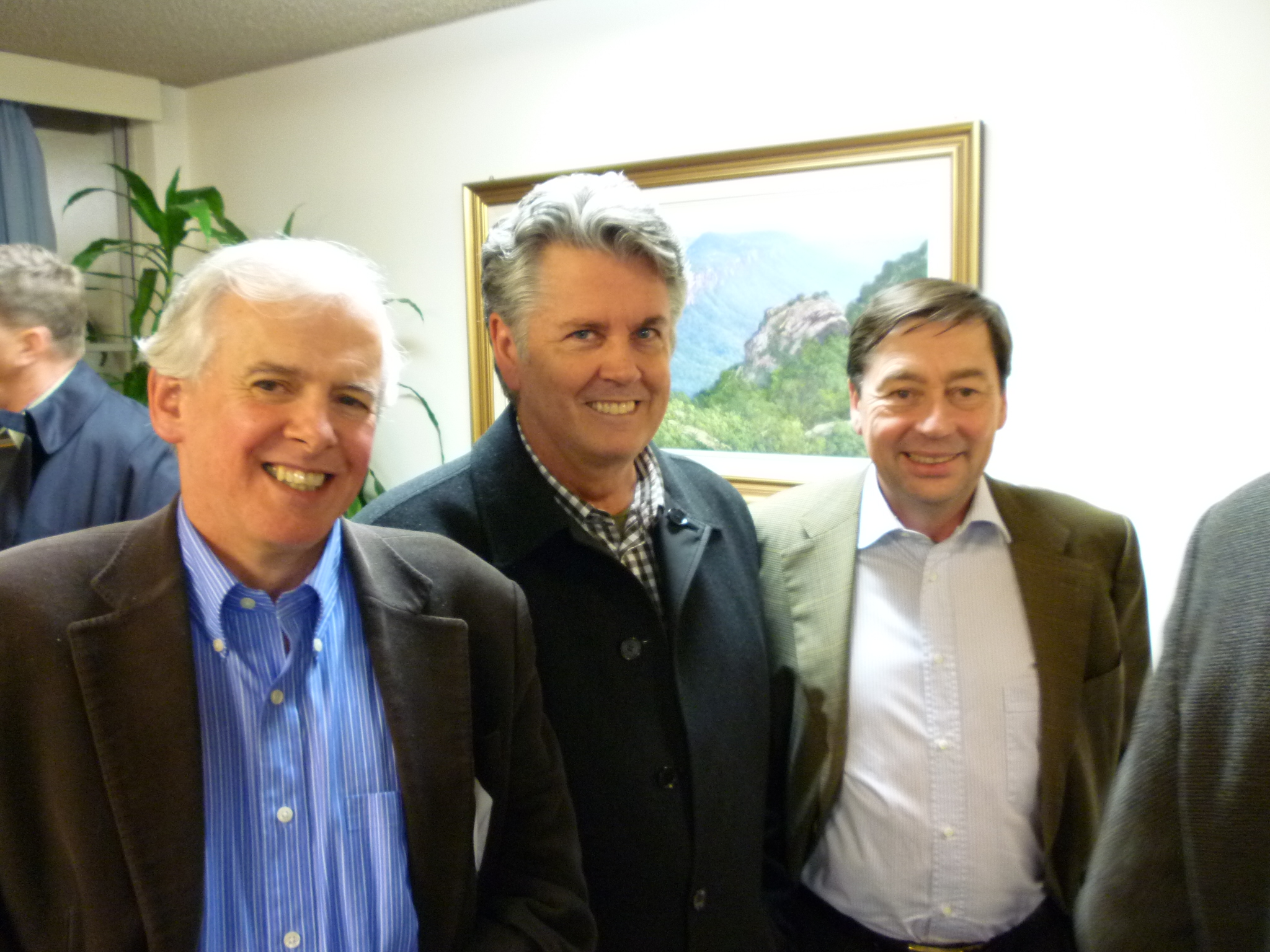 Bernard Foley John Liddy and Peter Lewis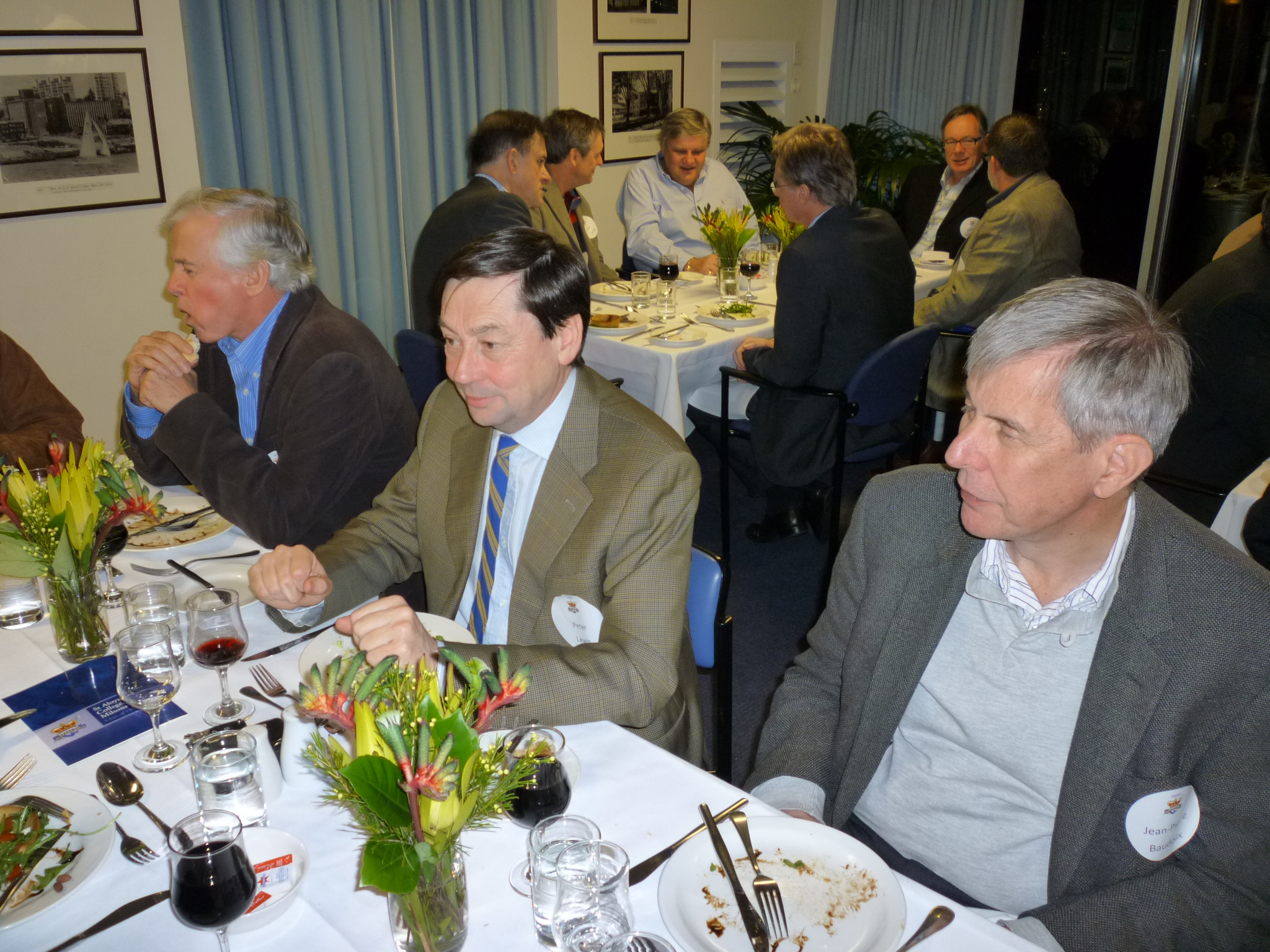 Peter Lewis wearing his original school tie for the occasion
Peter Lewis is literally unchanged in 40 years and truly has no grey hair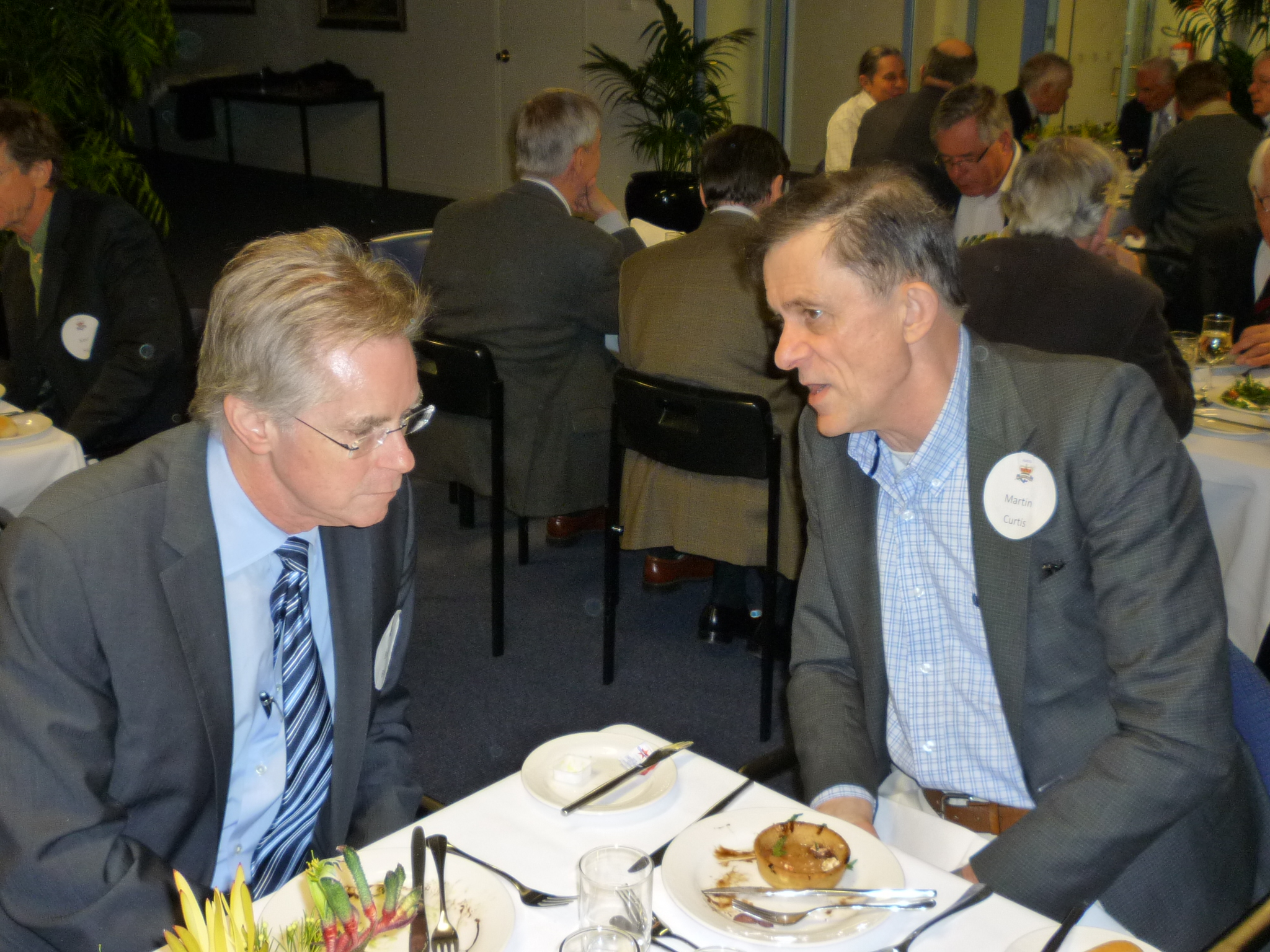 Bruce Brew and Martin "Demo" Curtis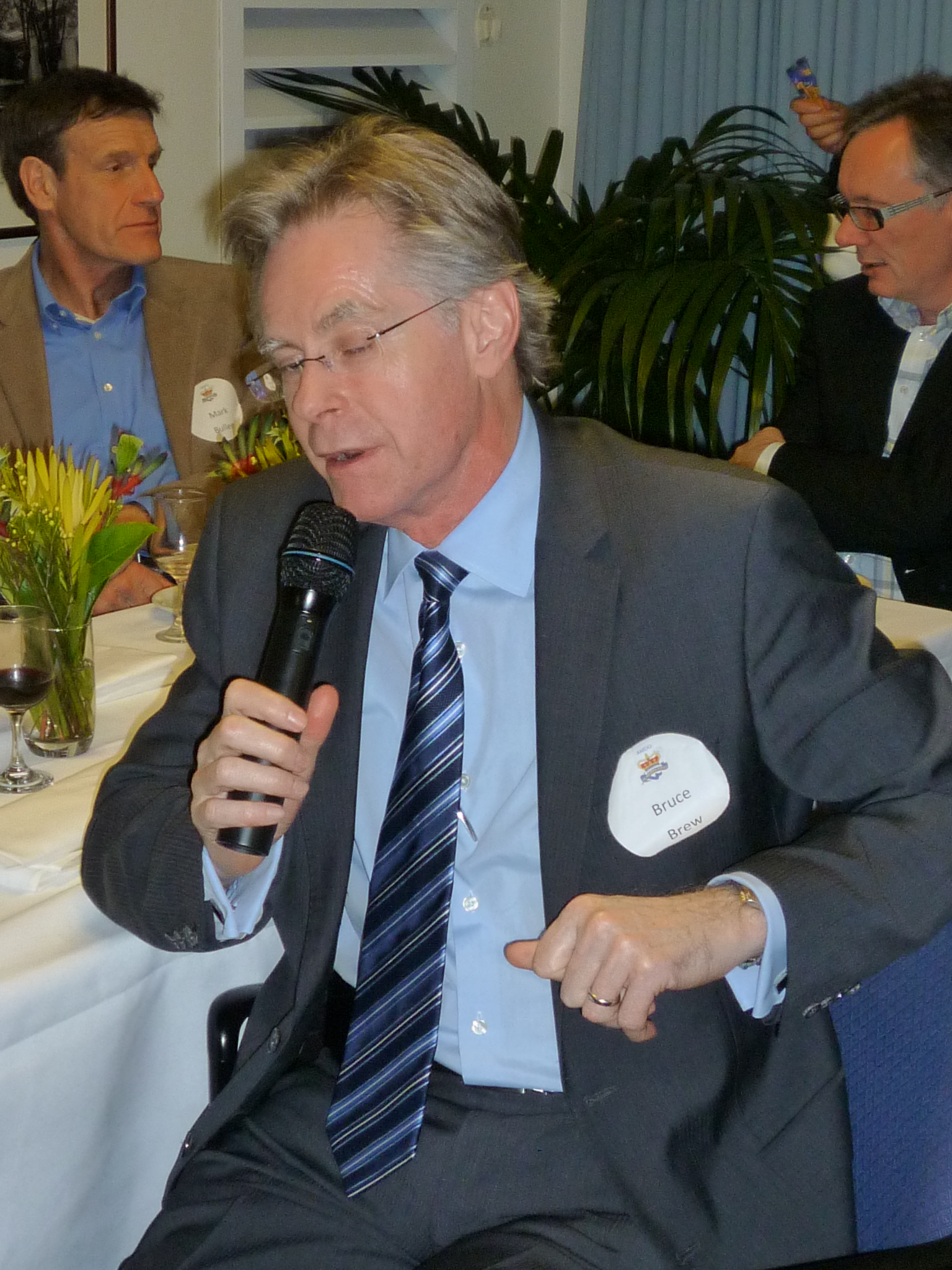 Bruce Brew speaking about his days at the College
and his connections today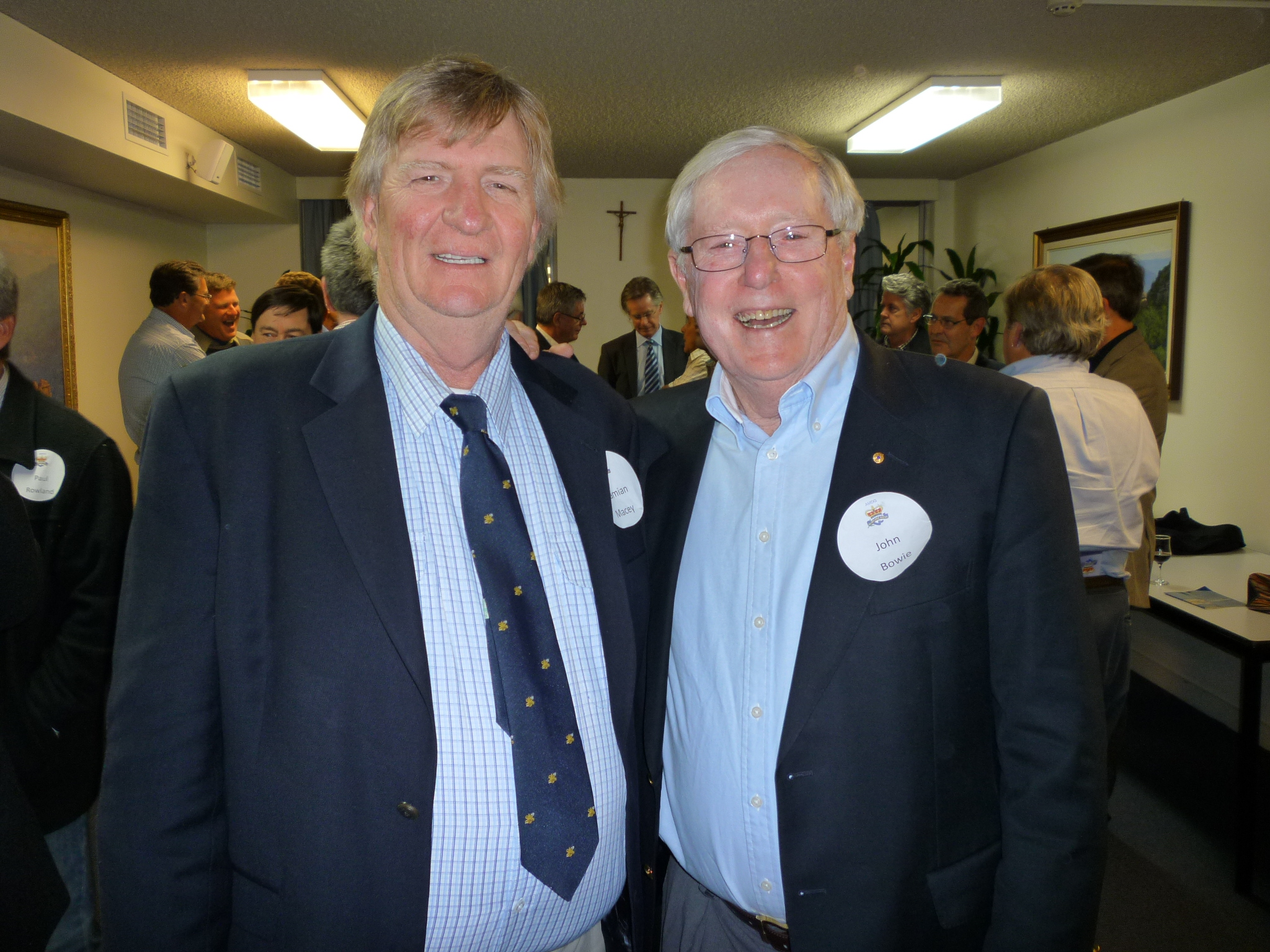 The reunion's official photographer Damian Macey SAC 1974 and John Bowie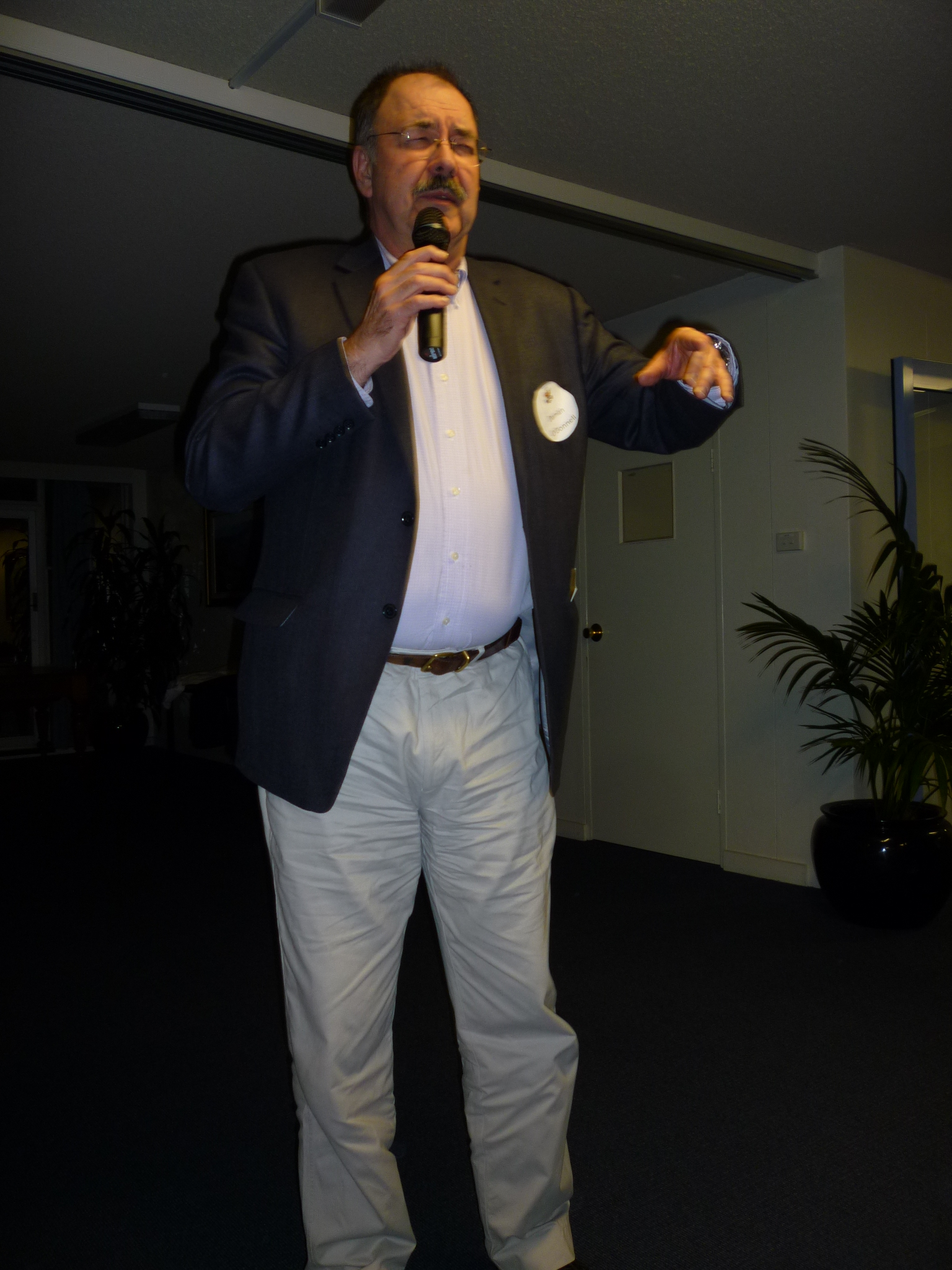 Damian O'Donnell all 6'-6" recalling driving Geoff Deegan
home in a taxi one evening years after his school days
Geoff Deegan was our English and RE teacher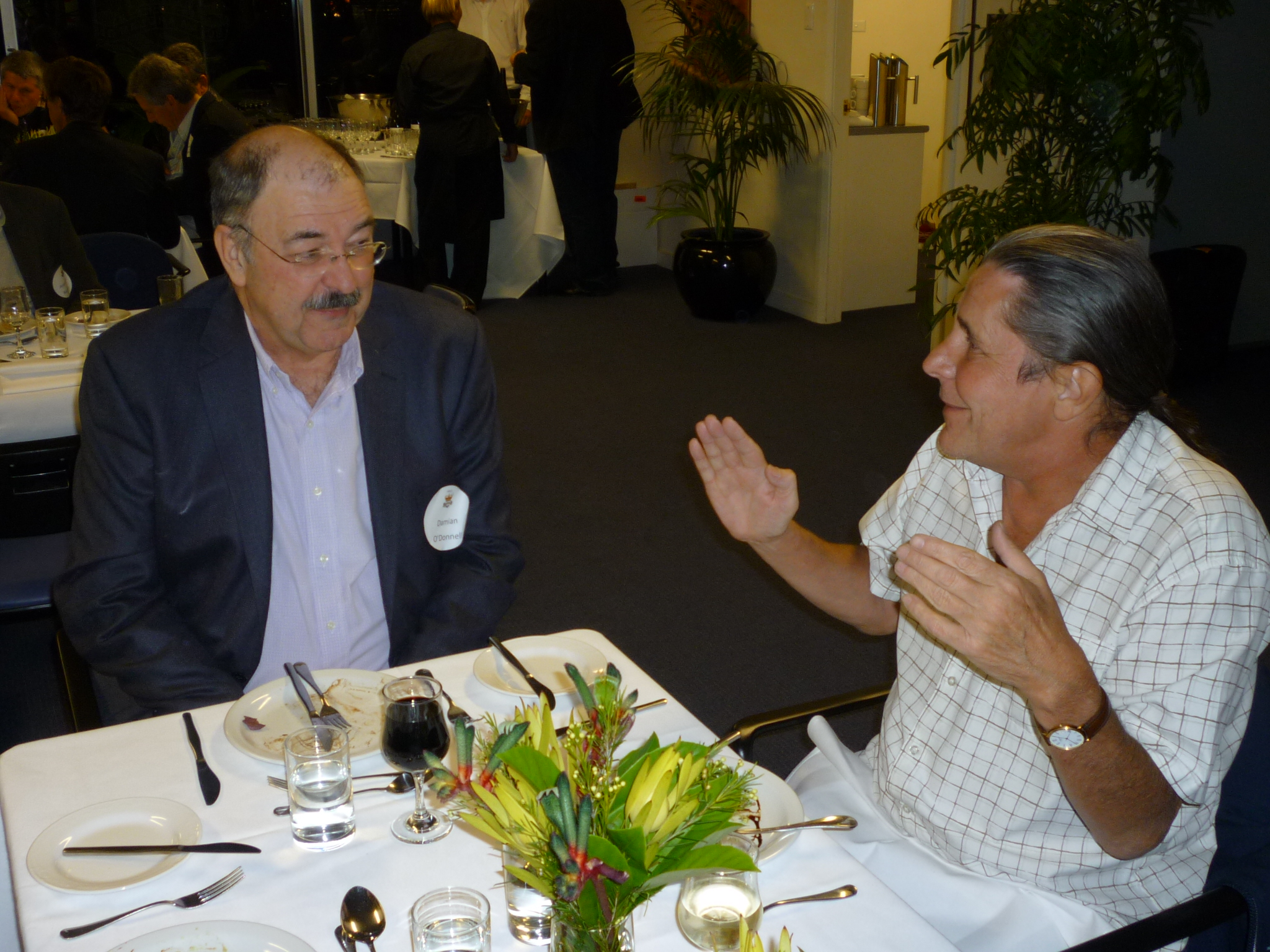 Damian O'Donnell and Baz Pheloung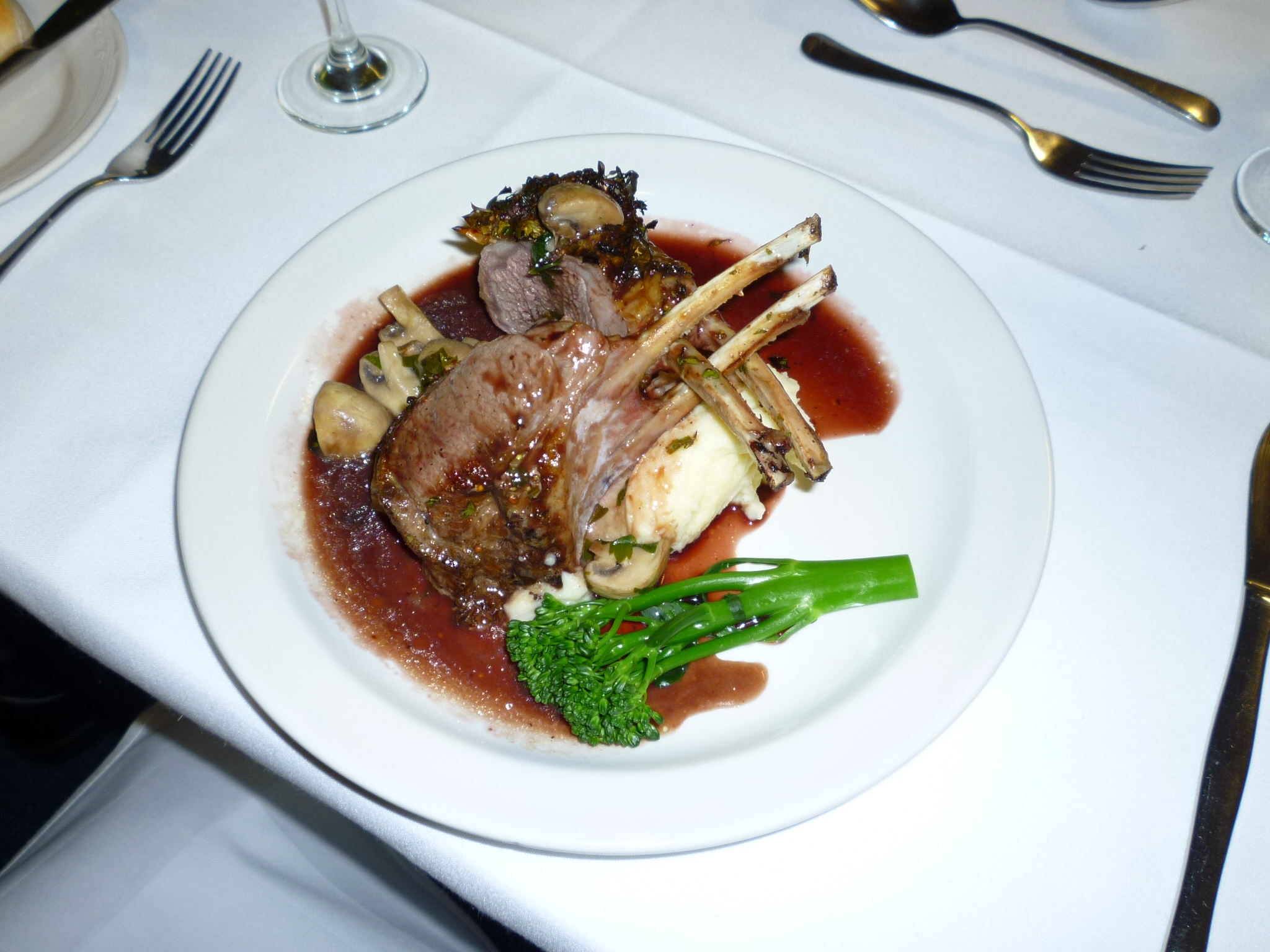 Rack of Lamb and stuffed chicken breast: absolutely delicious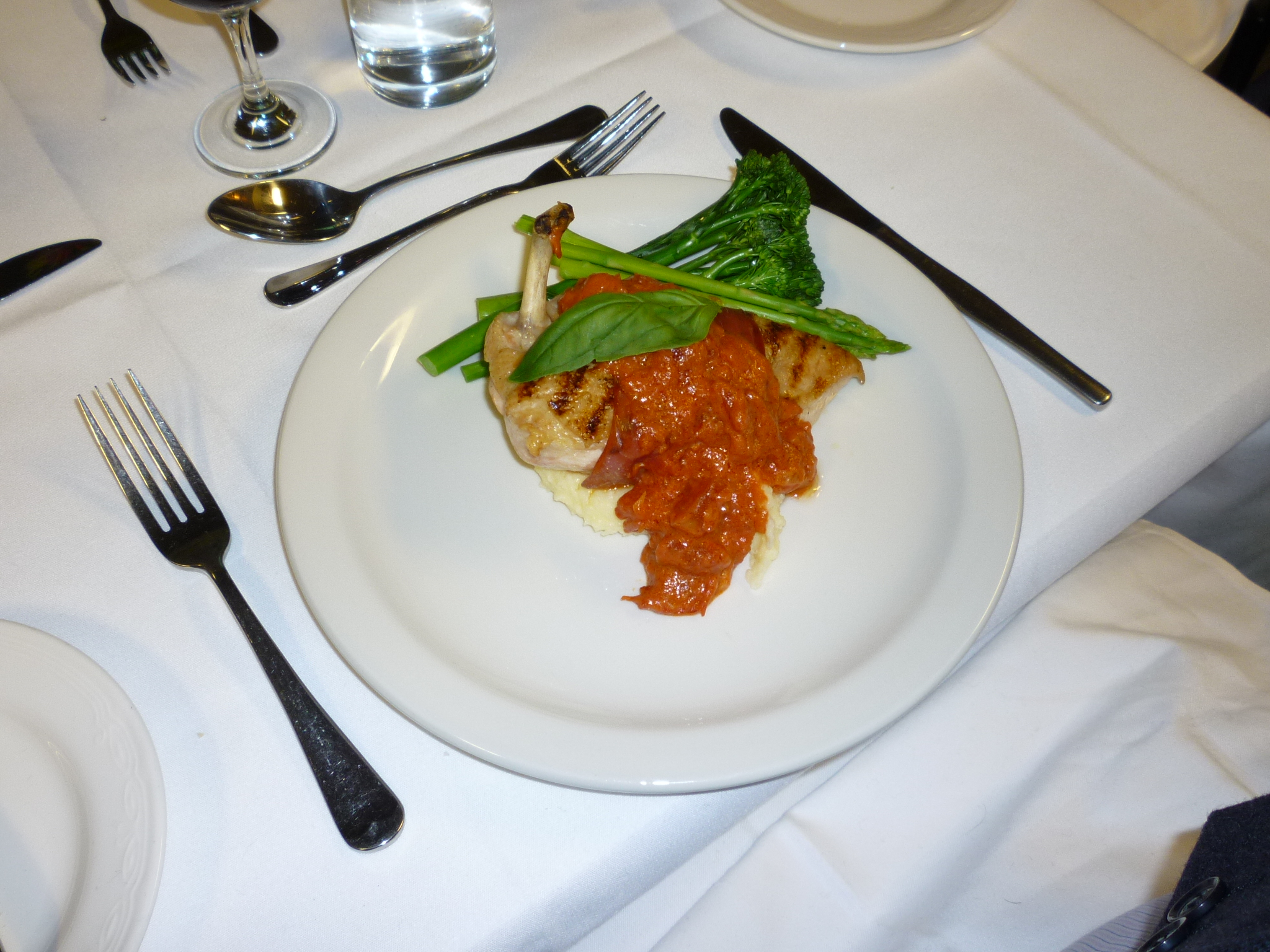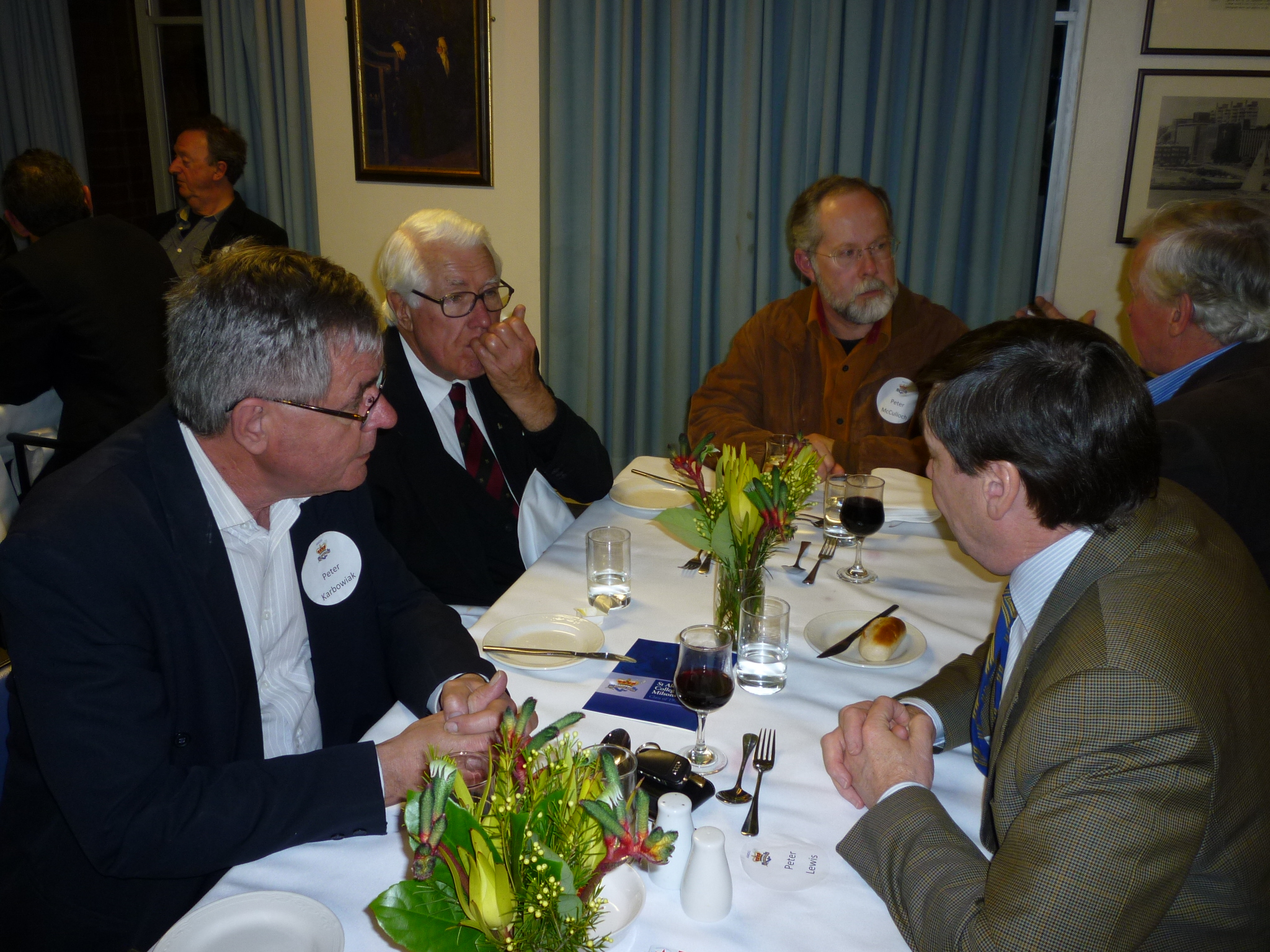 Peter Karbowiak, Fr Michael Stoney SJ, Peter McCulloch, Bernard Foley & Peter Lewis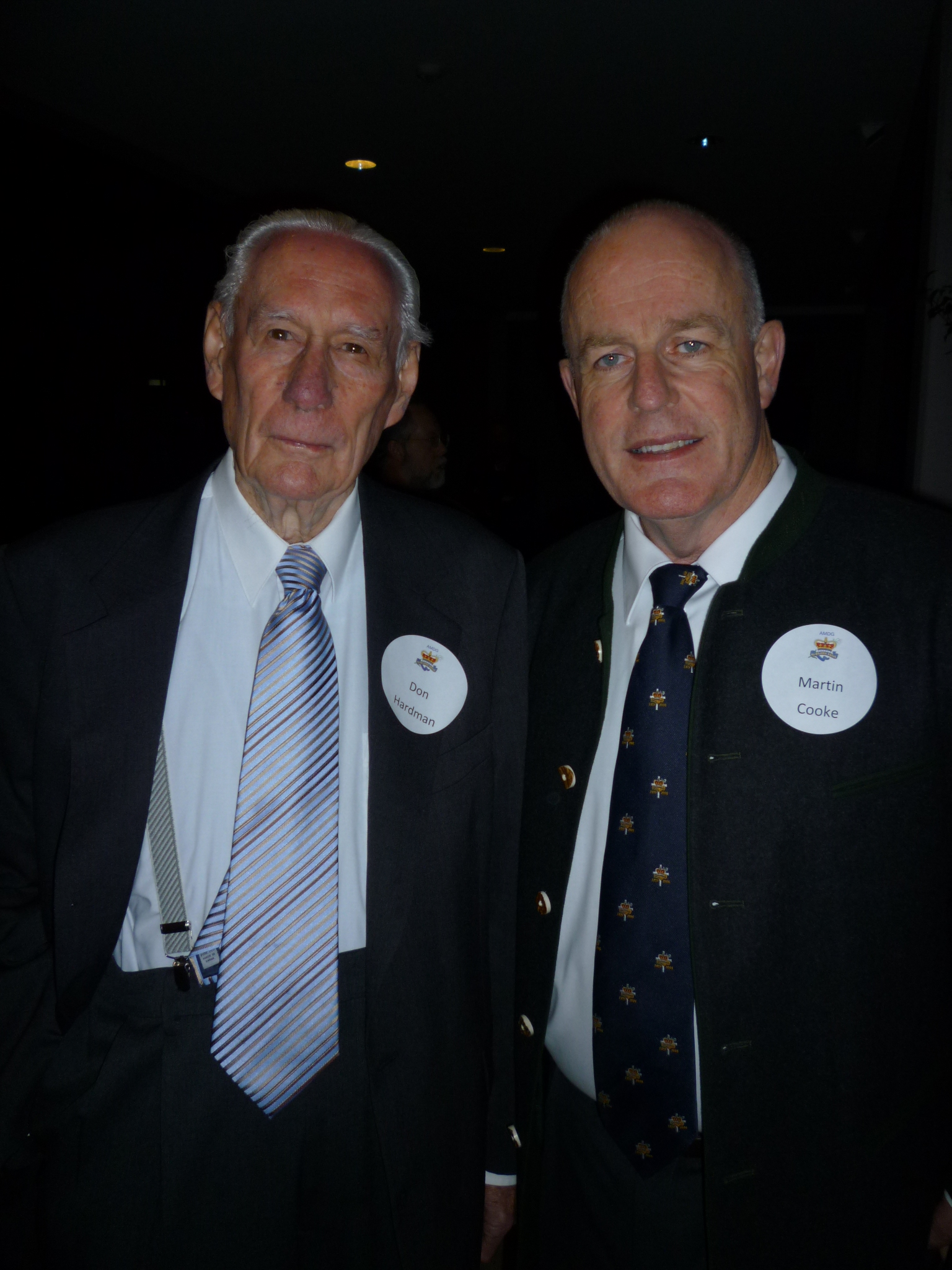 The legendary Don Hardman our Geography teacher with Martin Cooke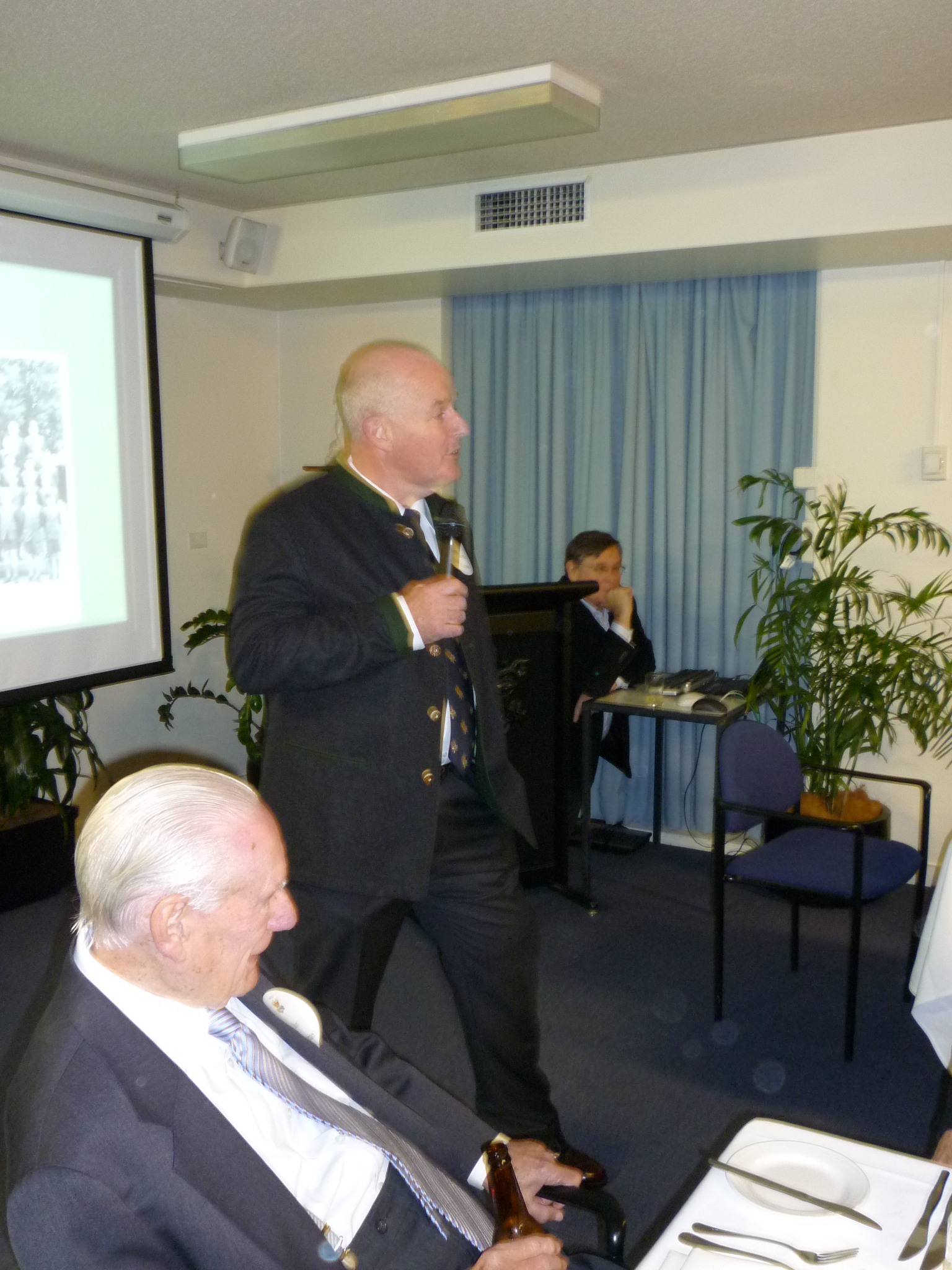 Introducing the "King of the Geographic Garden" Mr Don Hardman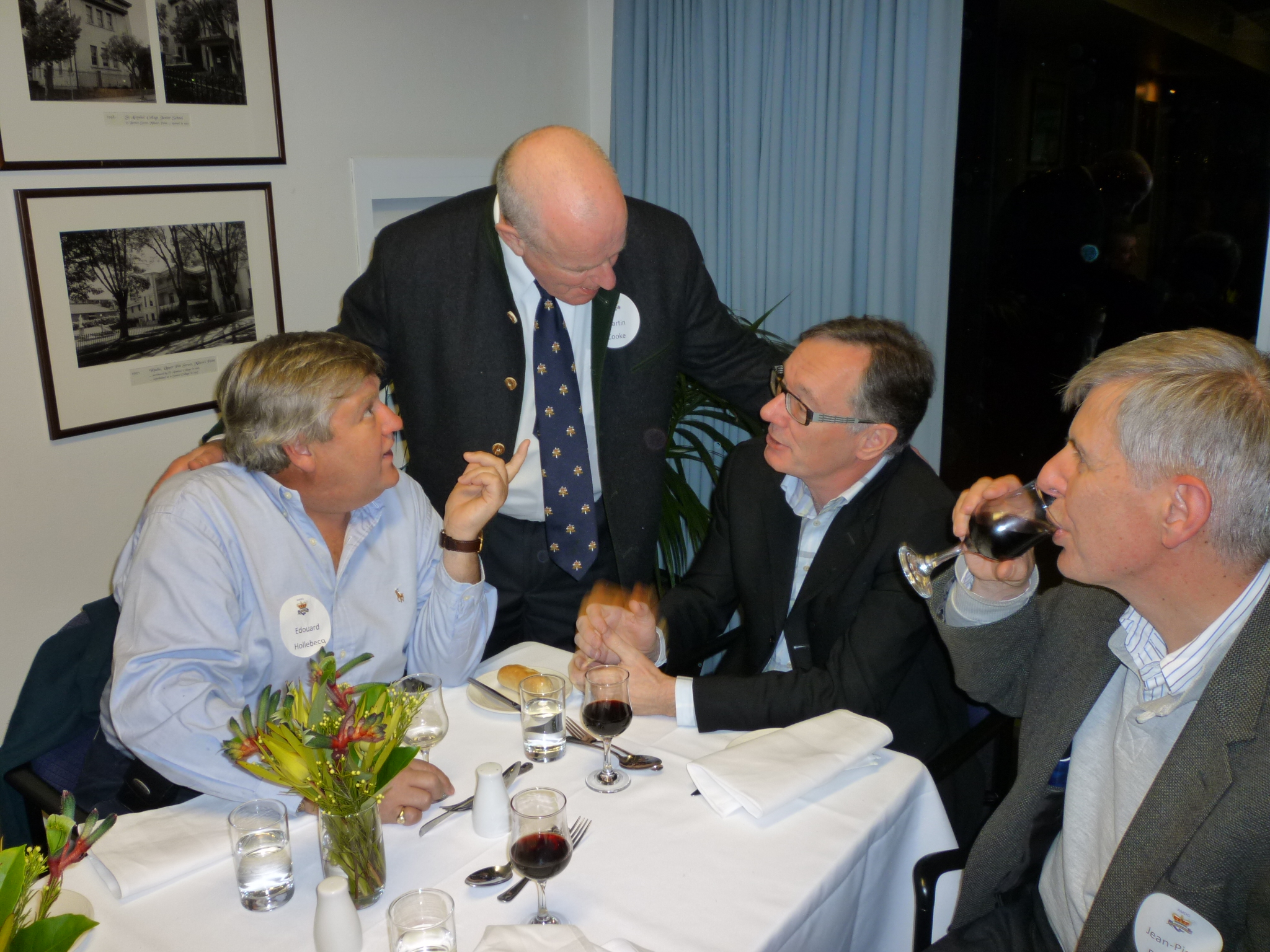 Eddie Hollebecq, Martin Cooke, Vince Sweeny, & Jean Pierre Baudoux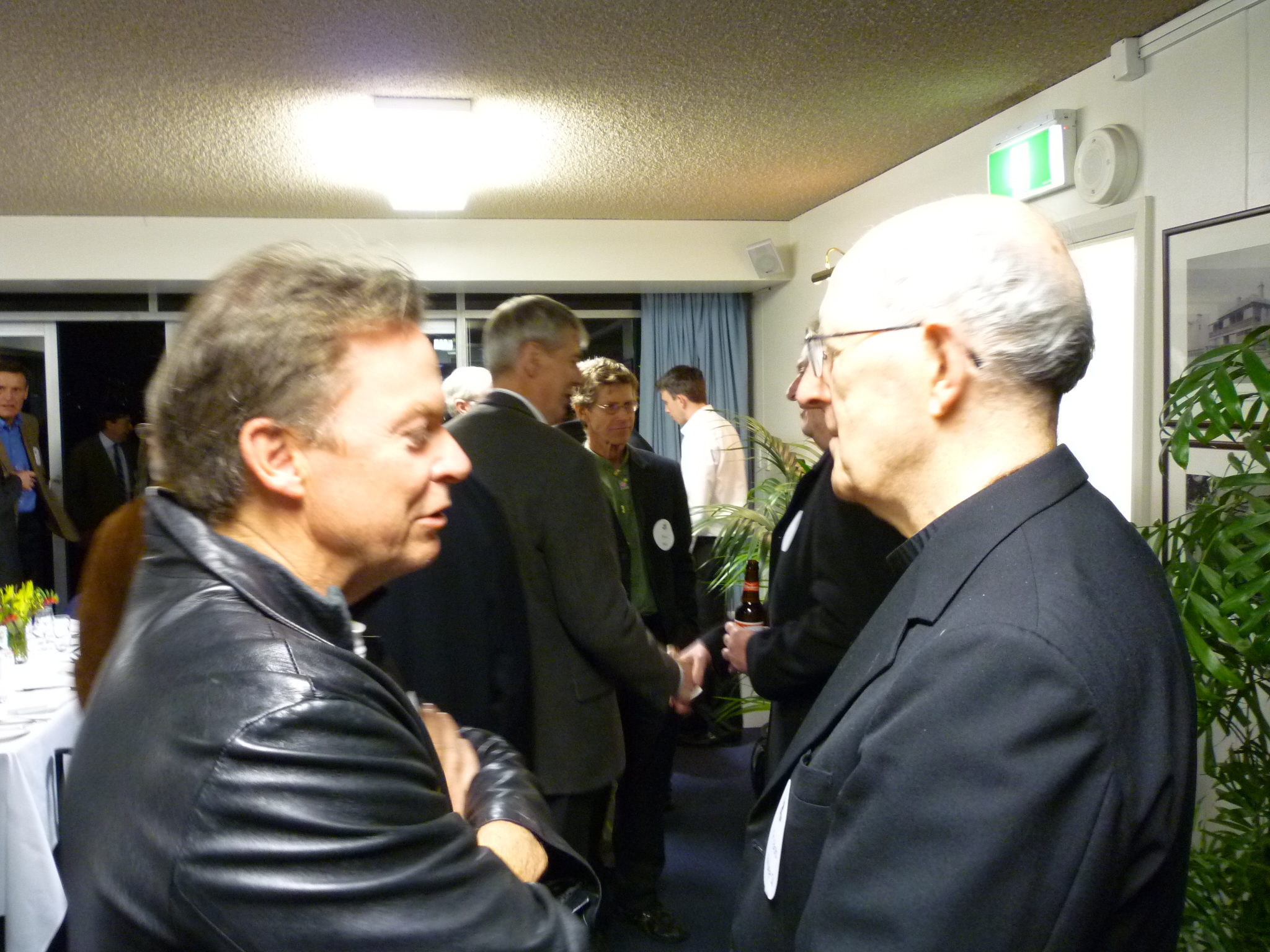 Peter Carmody speaking with Fr Bob Bruce SJ former Prefect of Studies and Rector of the College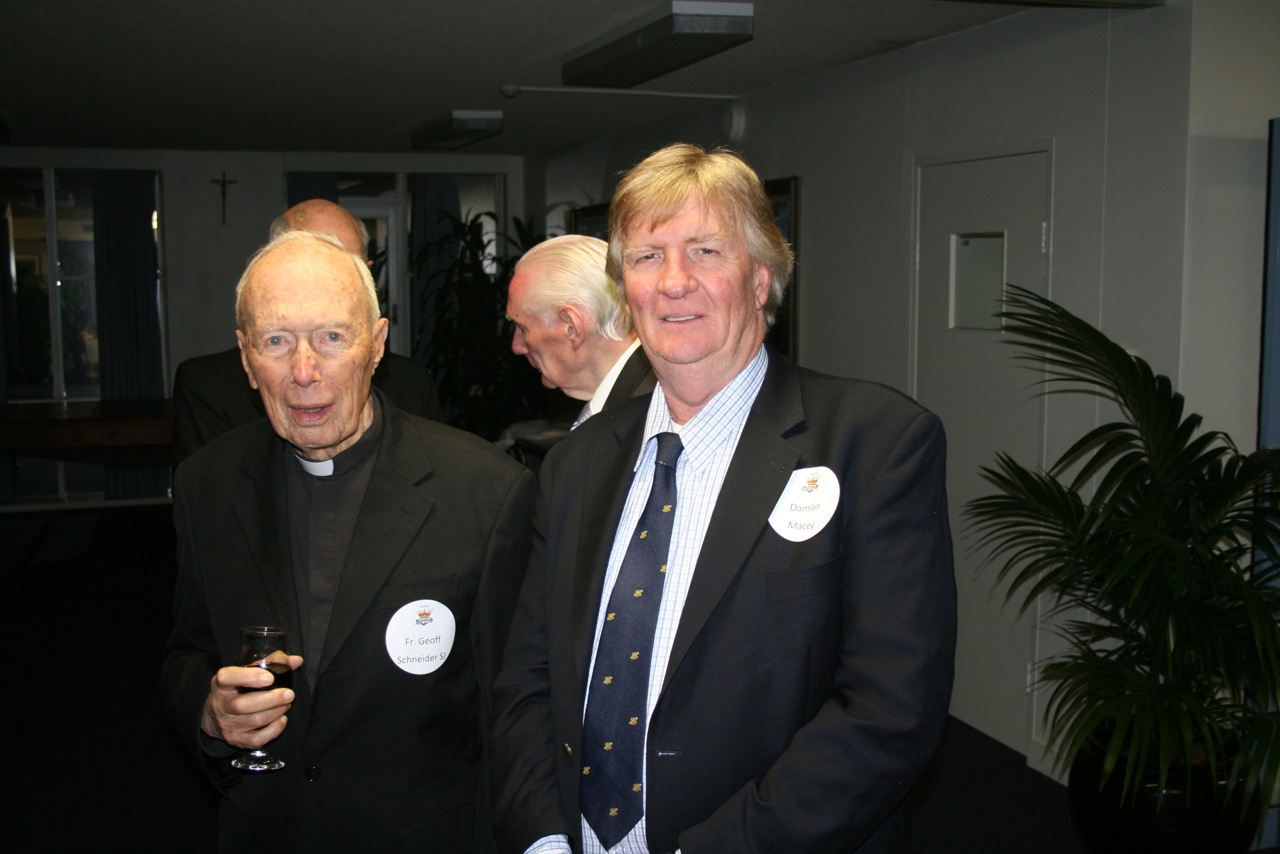 Fr Geoff Schneider SJ and Damian Macey
Fr Schneider will soon celebrate his 100th Birthday in December 2012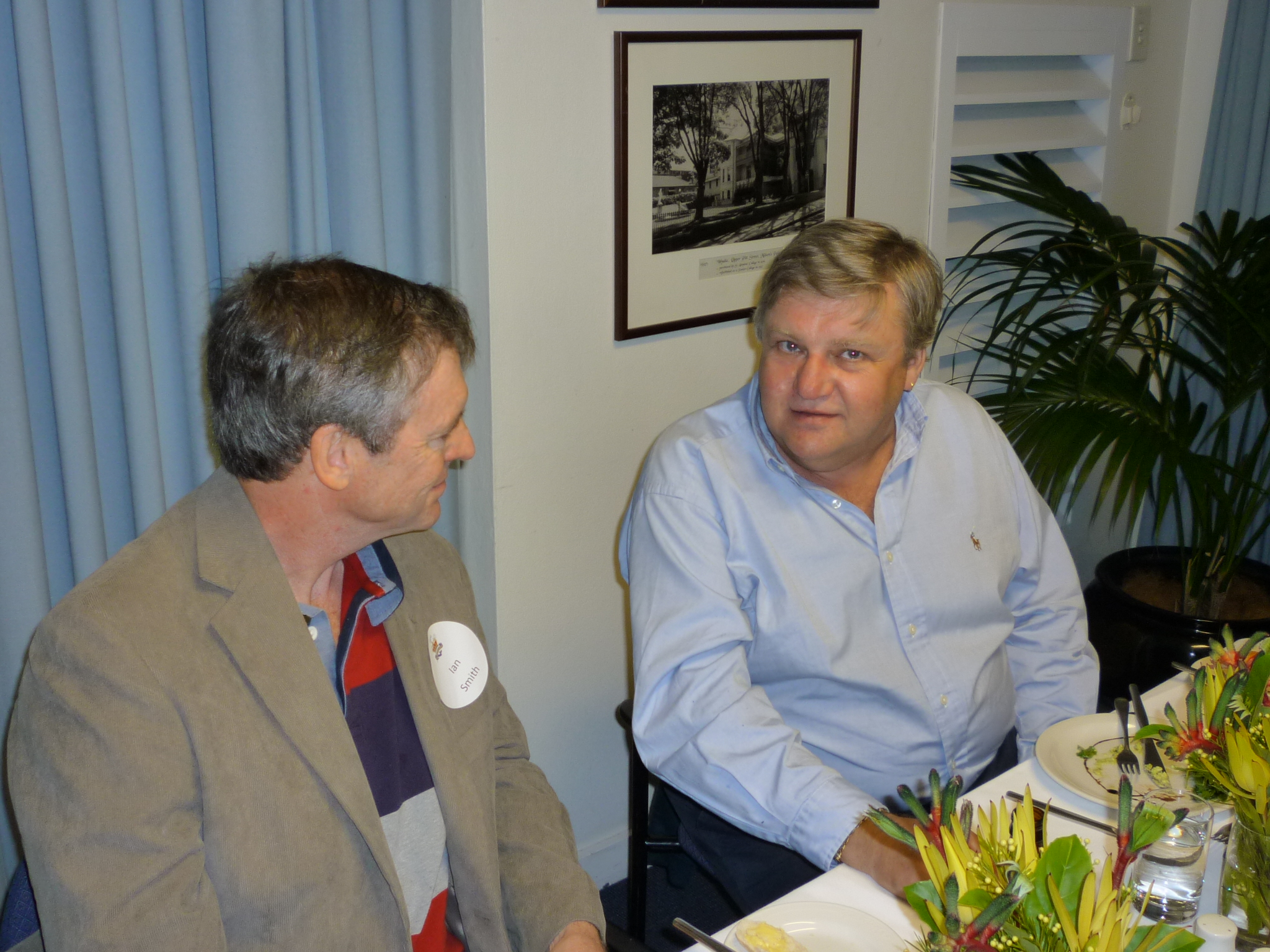 Eddie Hollebecq and Ian Smith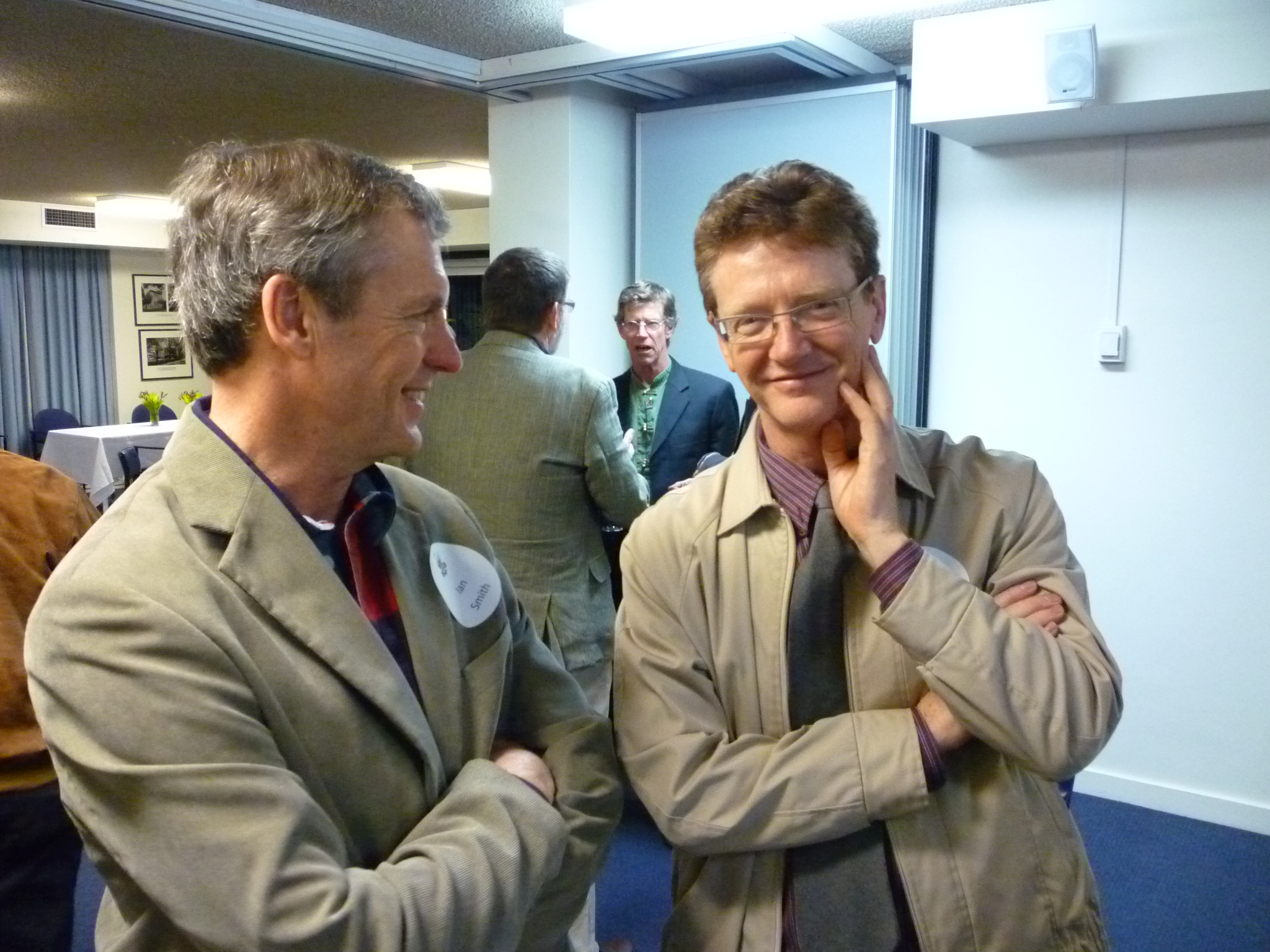 Ian Smith and James "Kid" Kearney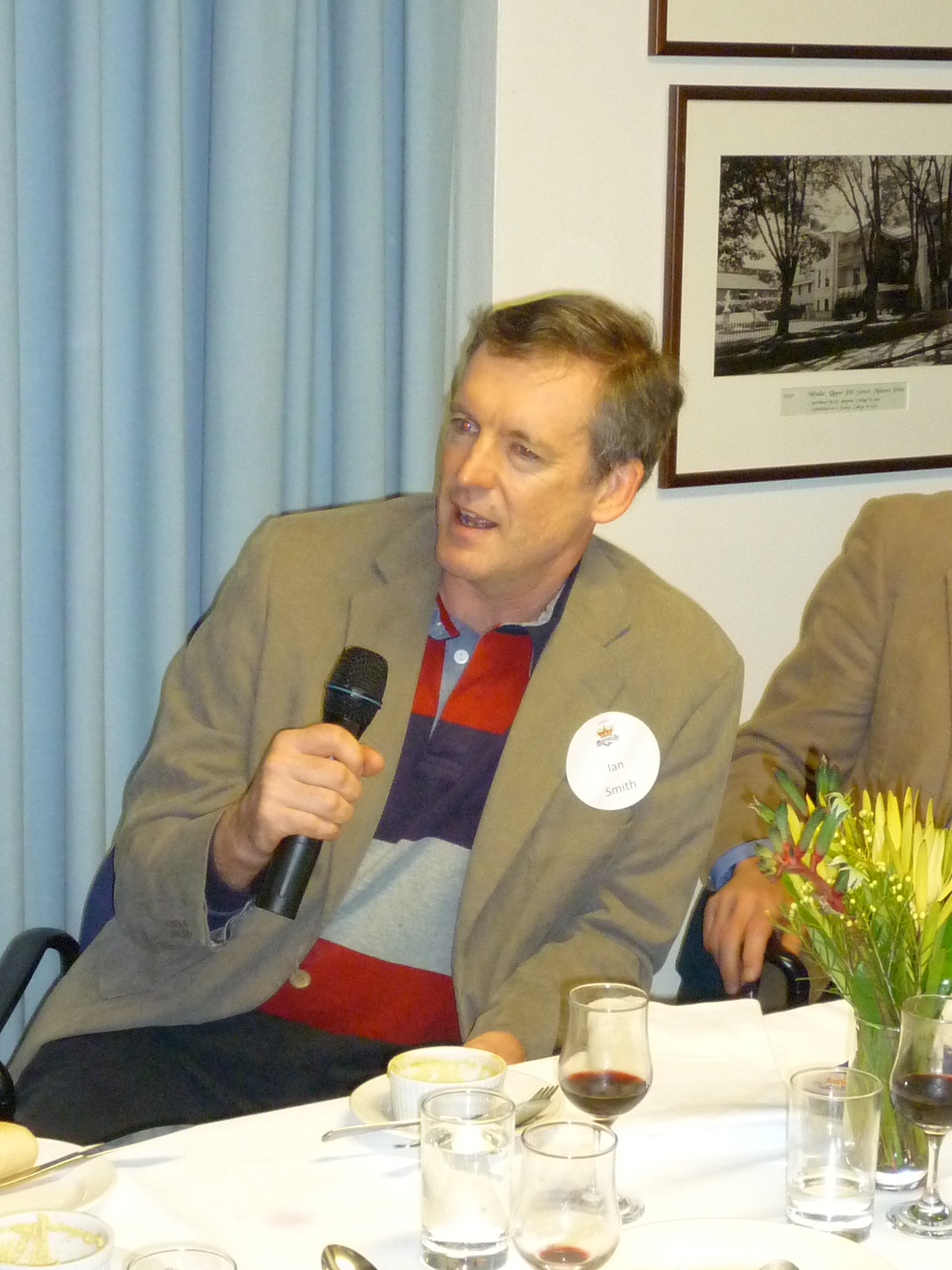 Ian Smith reflecting on his days at SAC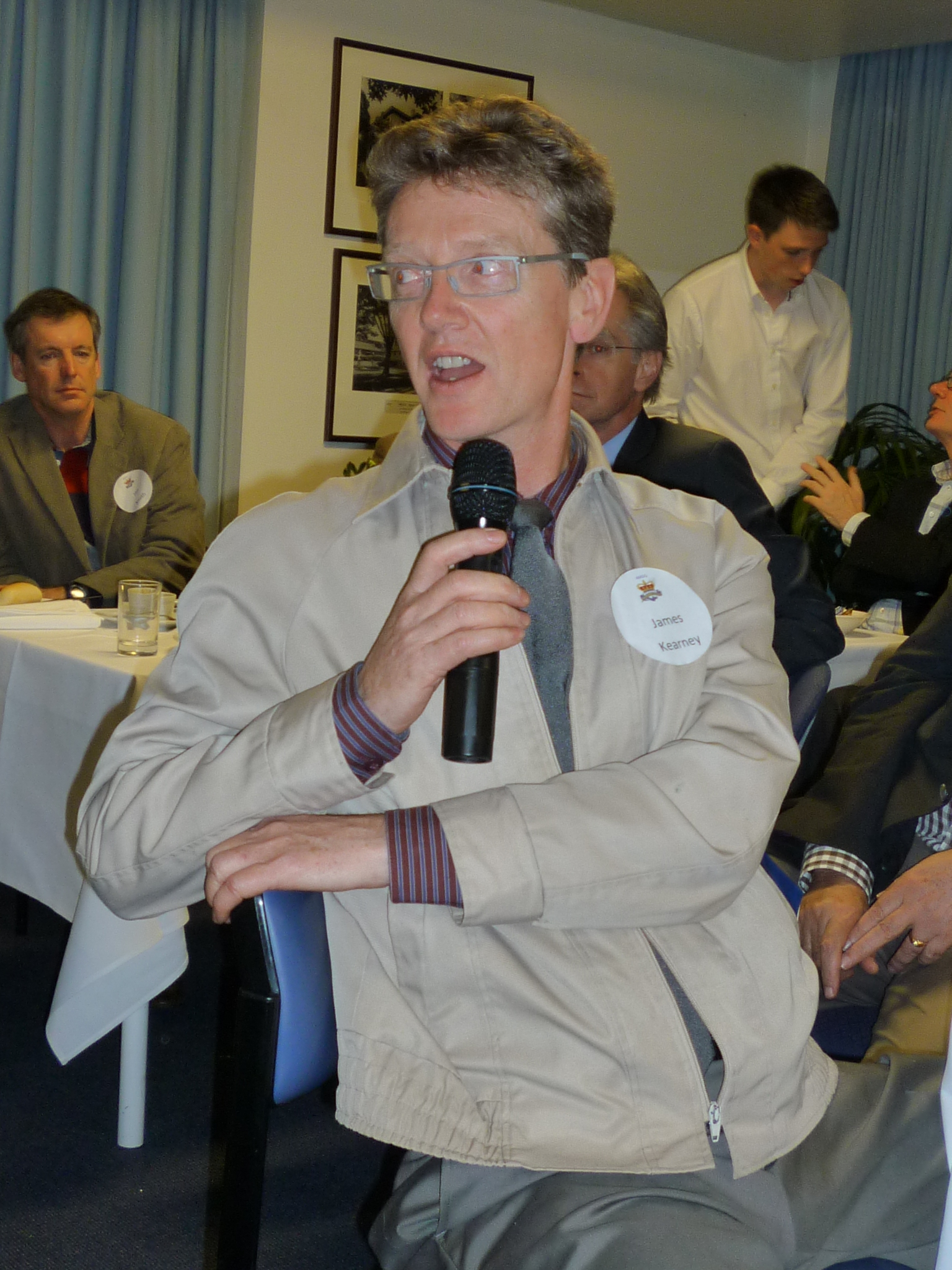 James "Kid" Kearney reminiscing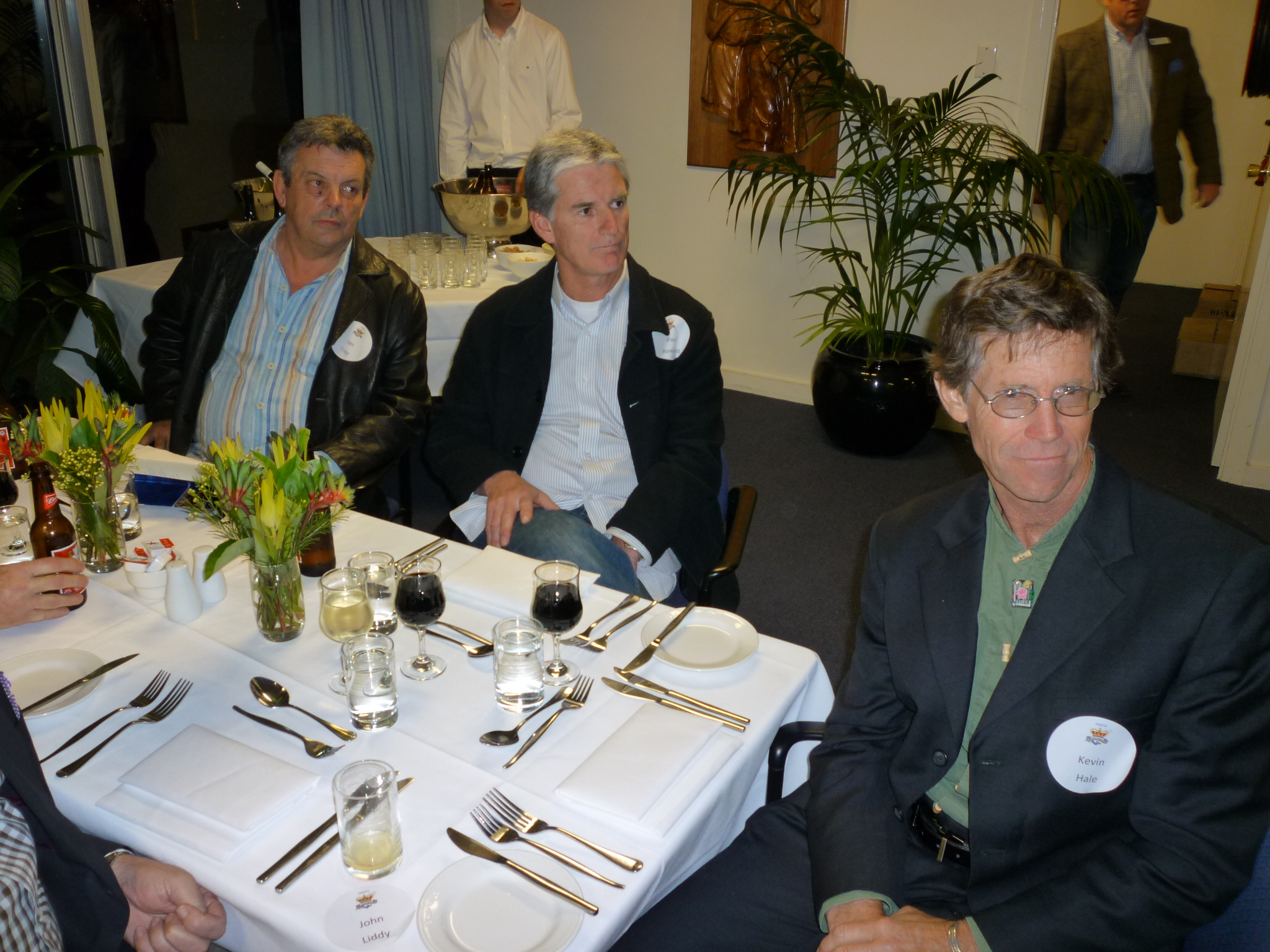 Ian Troy, Paul Rowland & Kevin Hale
Ian Troy speaking to the group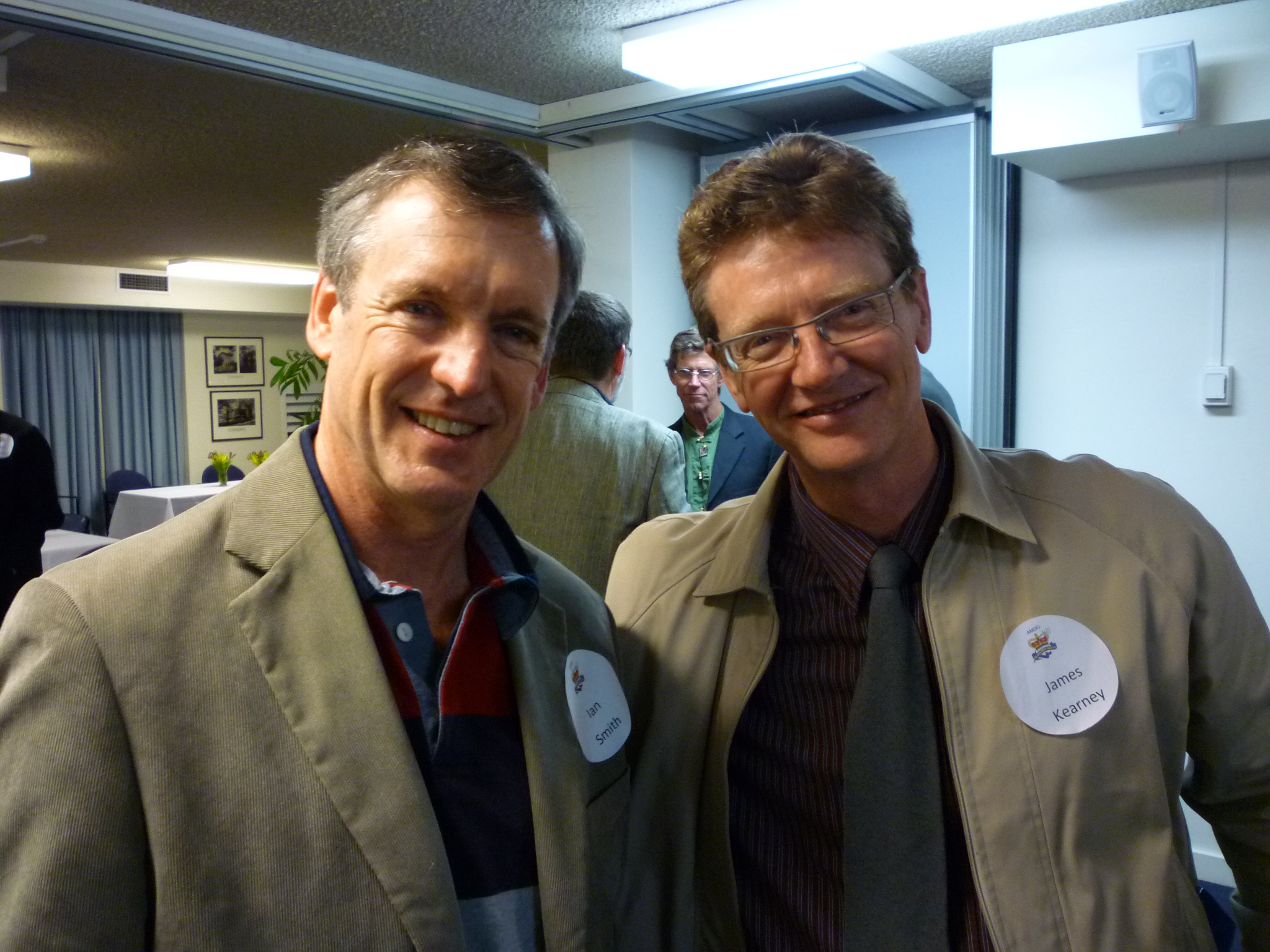 Great shot of Ian Smith and James Kearney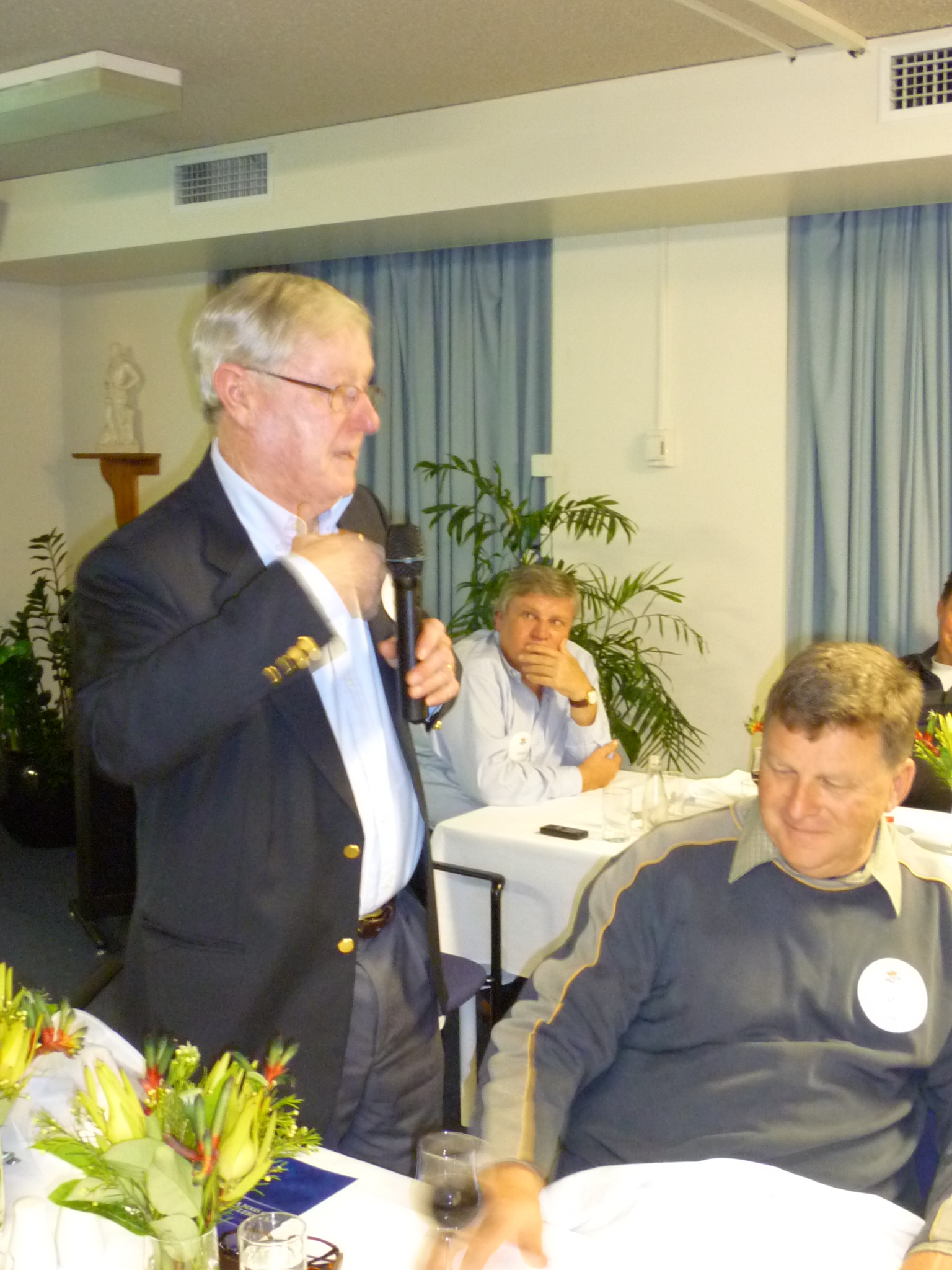 John Bowie SAC 1957 who was our Economics and Modern History teacher
reflecting about his days at the College.
Eddie Hollebecq recalled that our class sang "Ave Maria" at John Bowie's wedding in 1964
which was the last wedding to take place in the original College Chapel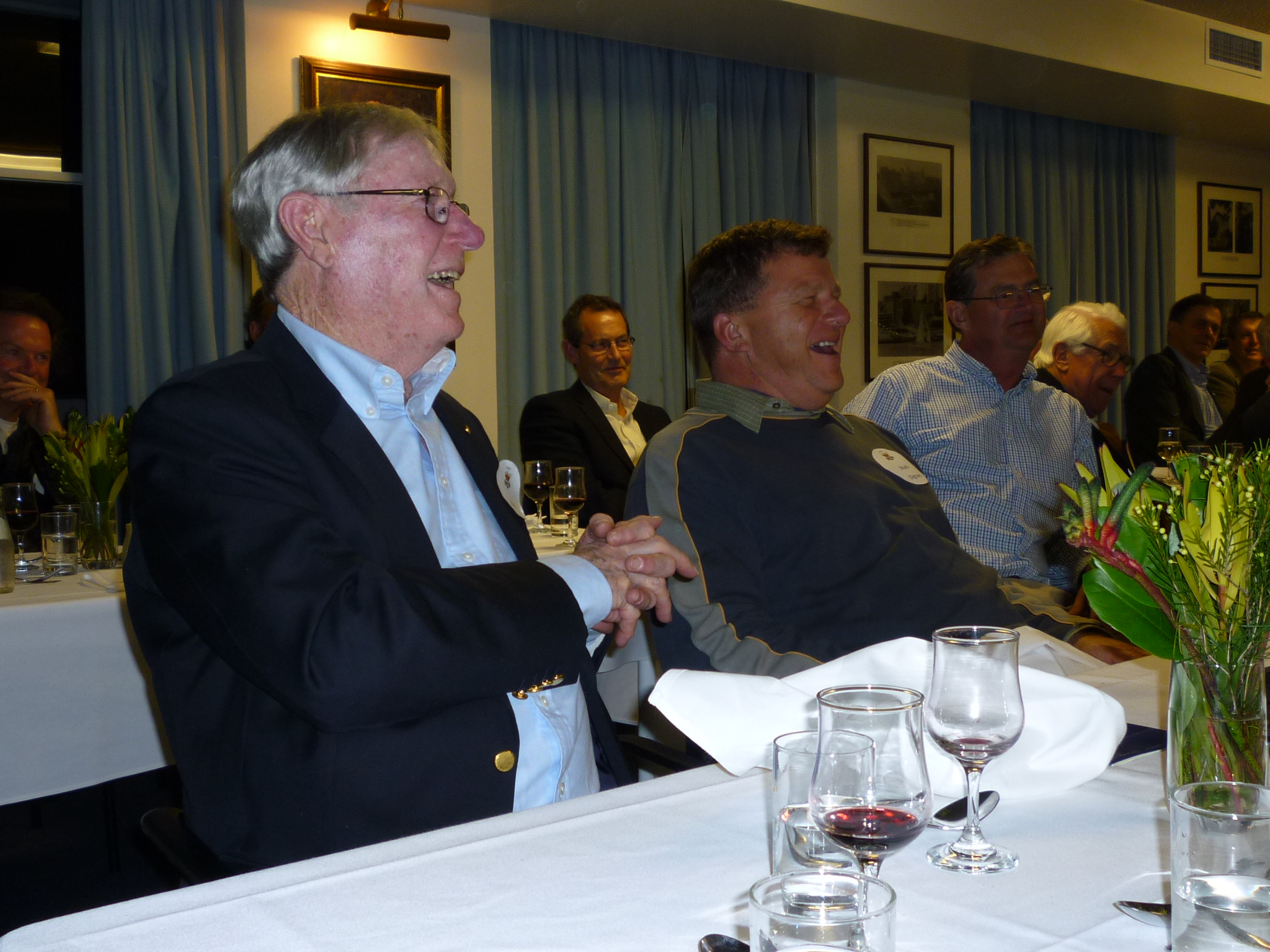 Barry Pheloung telling a wonderful story to the amusement of us all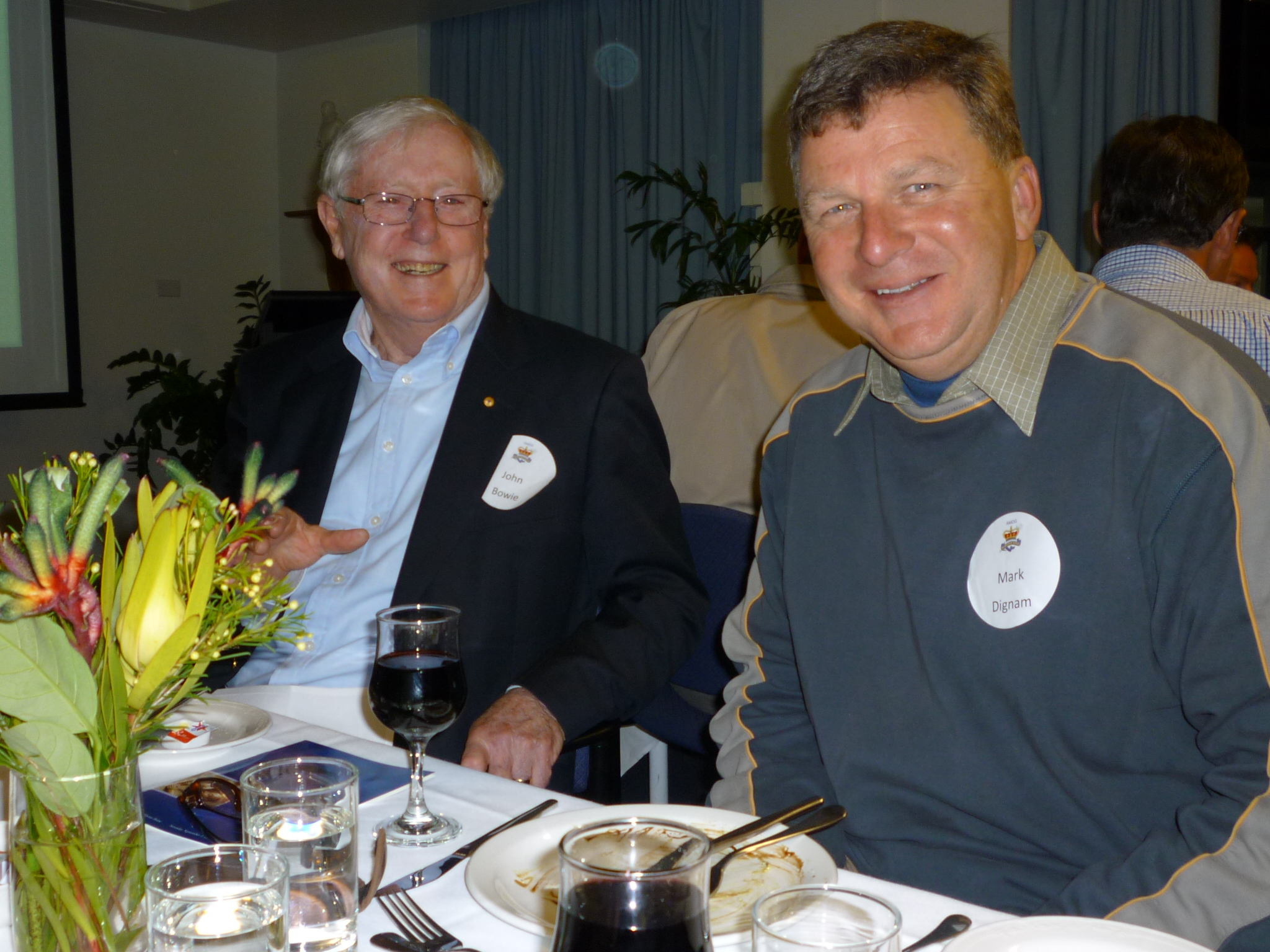 John Bowie and Mark Dignam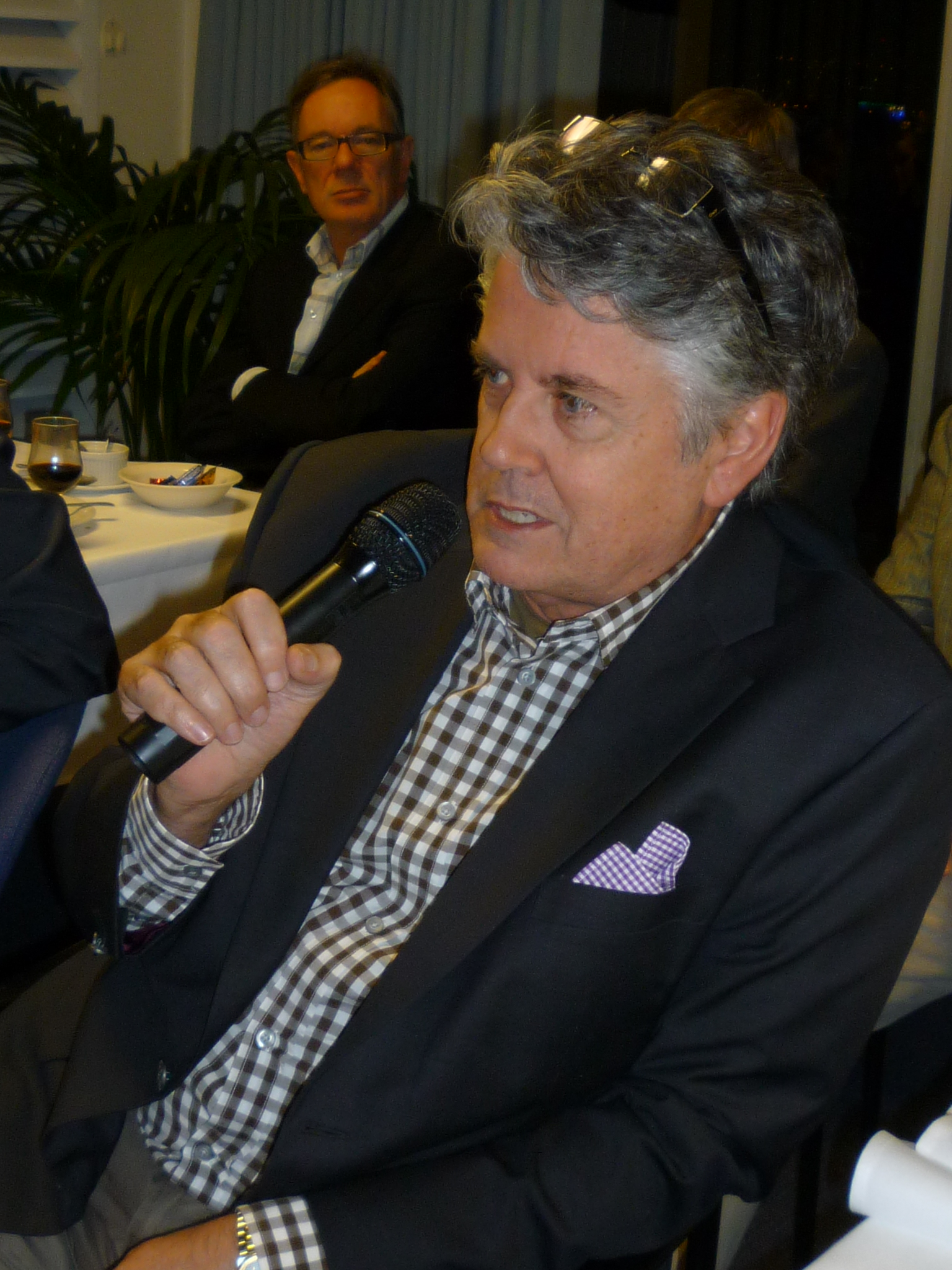 John Liddy was our organist on the night who also prepared the beautiful Mass booklets
and especially the profound Prayers of the Faithful which he composed.
John also chose the music we sang. John flew down from Bangkok for the dinner.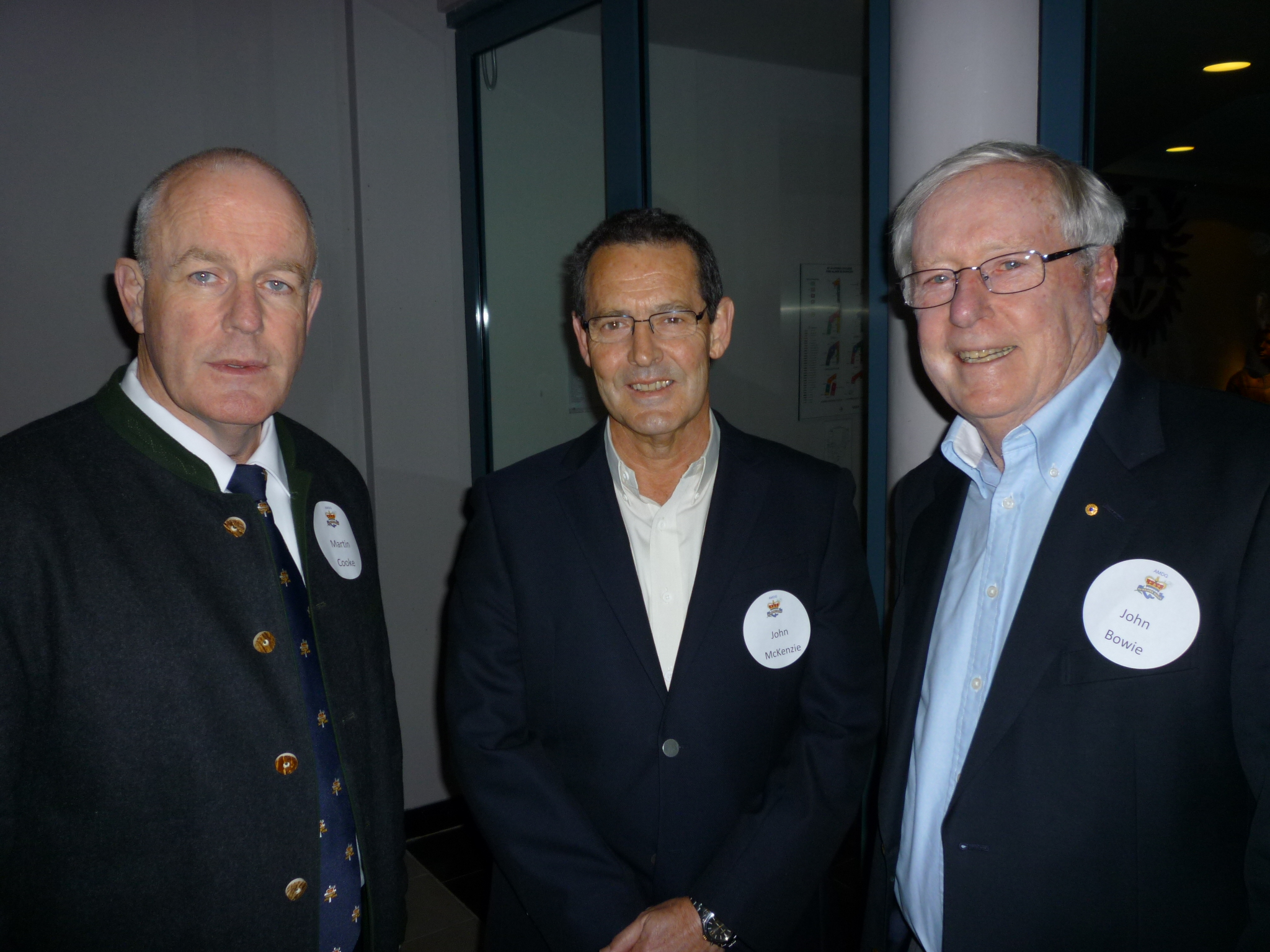 Martin Cooke, John McKenzie and John Bowie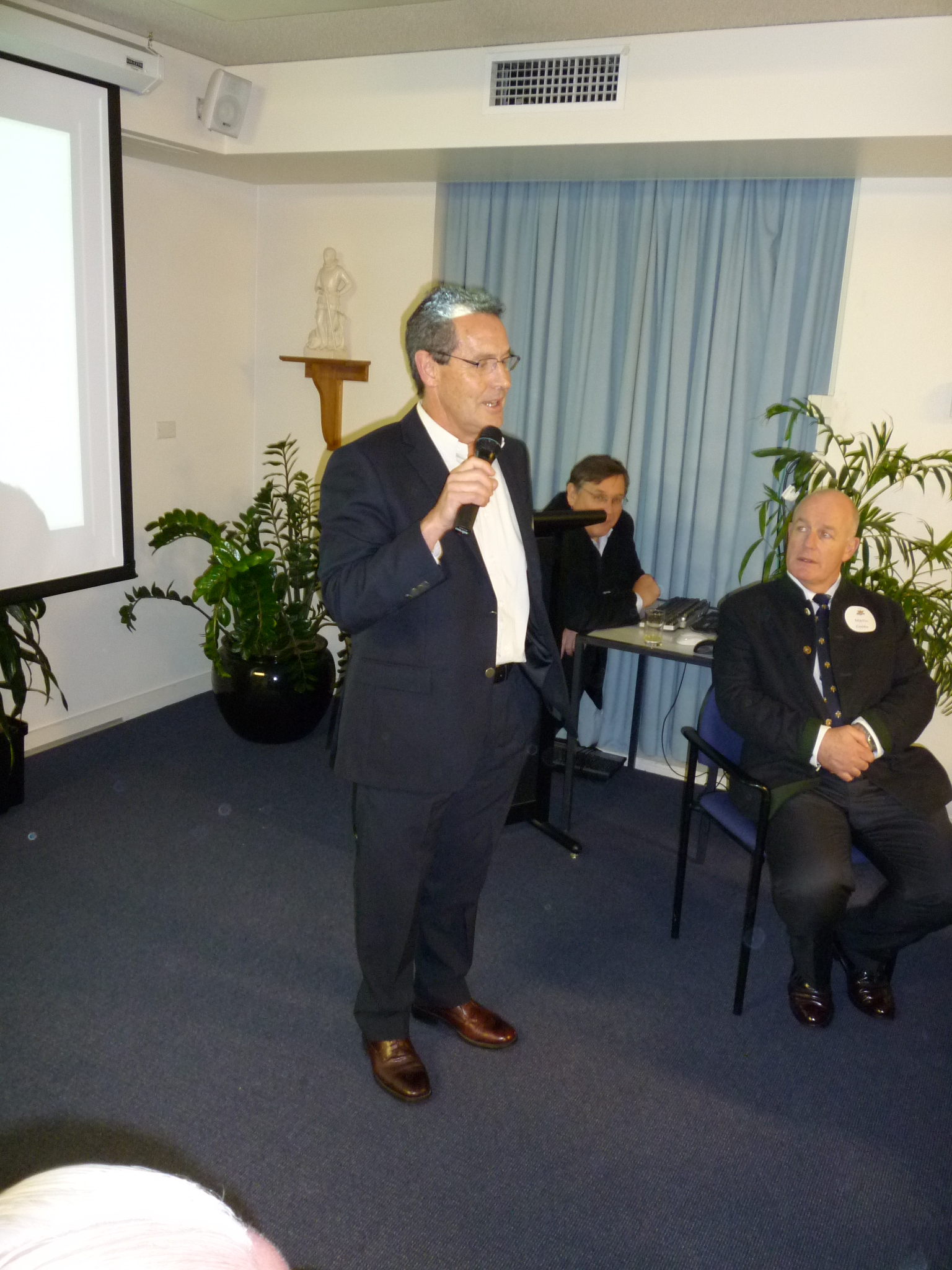 John McKenzie who was Captain of the School in 1972 speaking to the group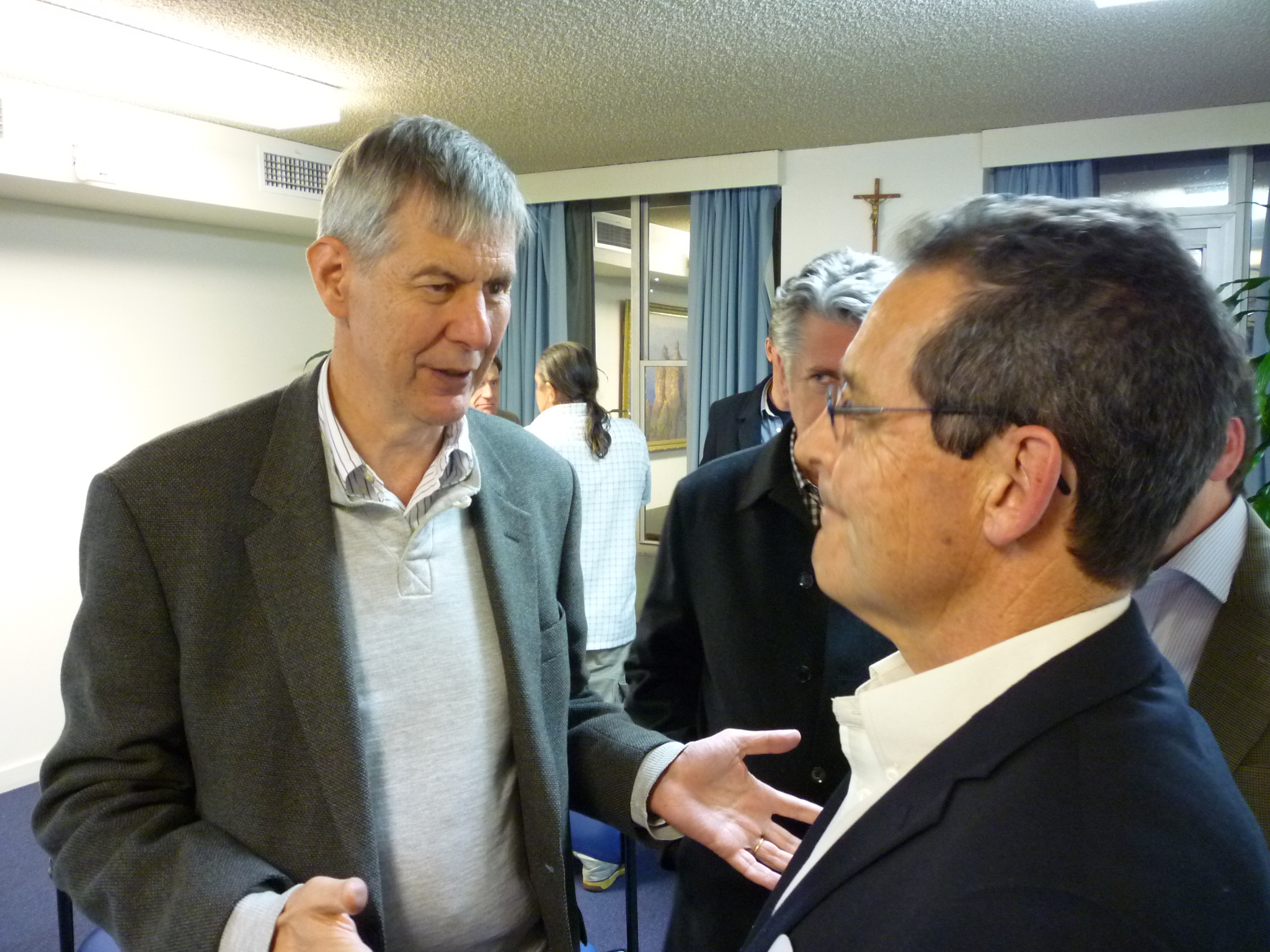 Jean Pierre Baudoux and John McKenzie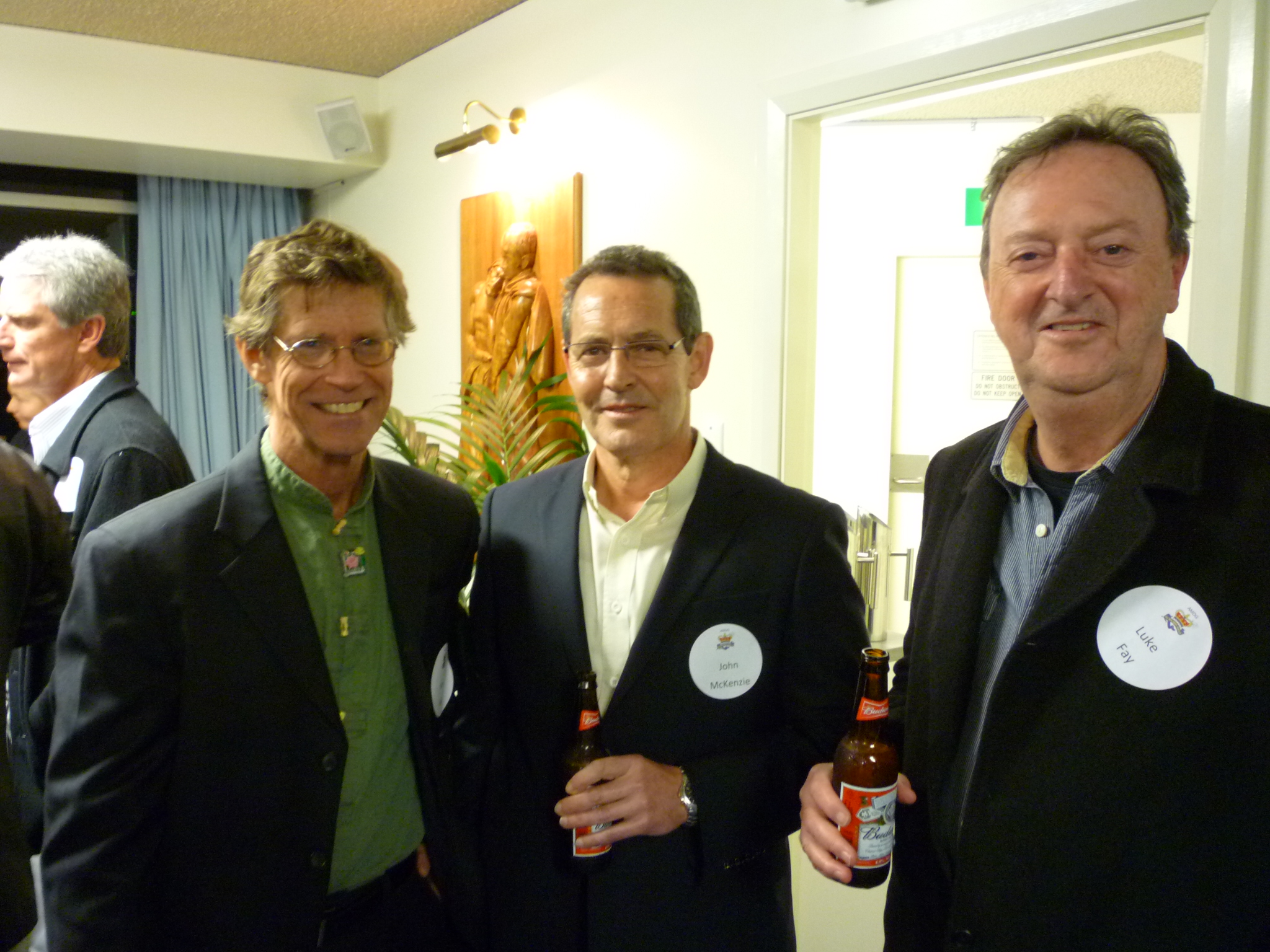 Kevin Hale, John McKenzie and Luke Fay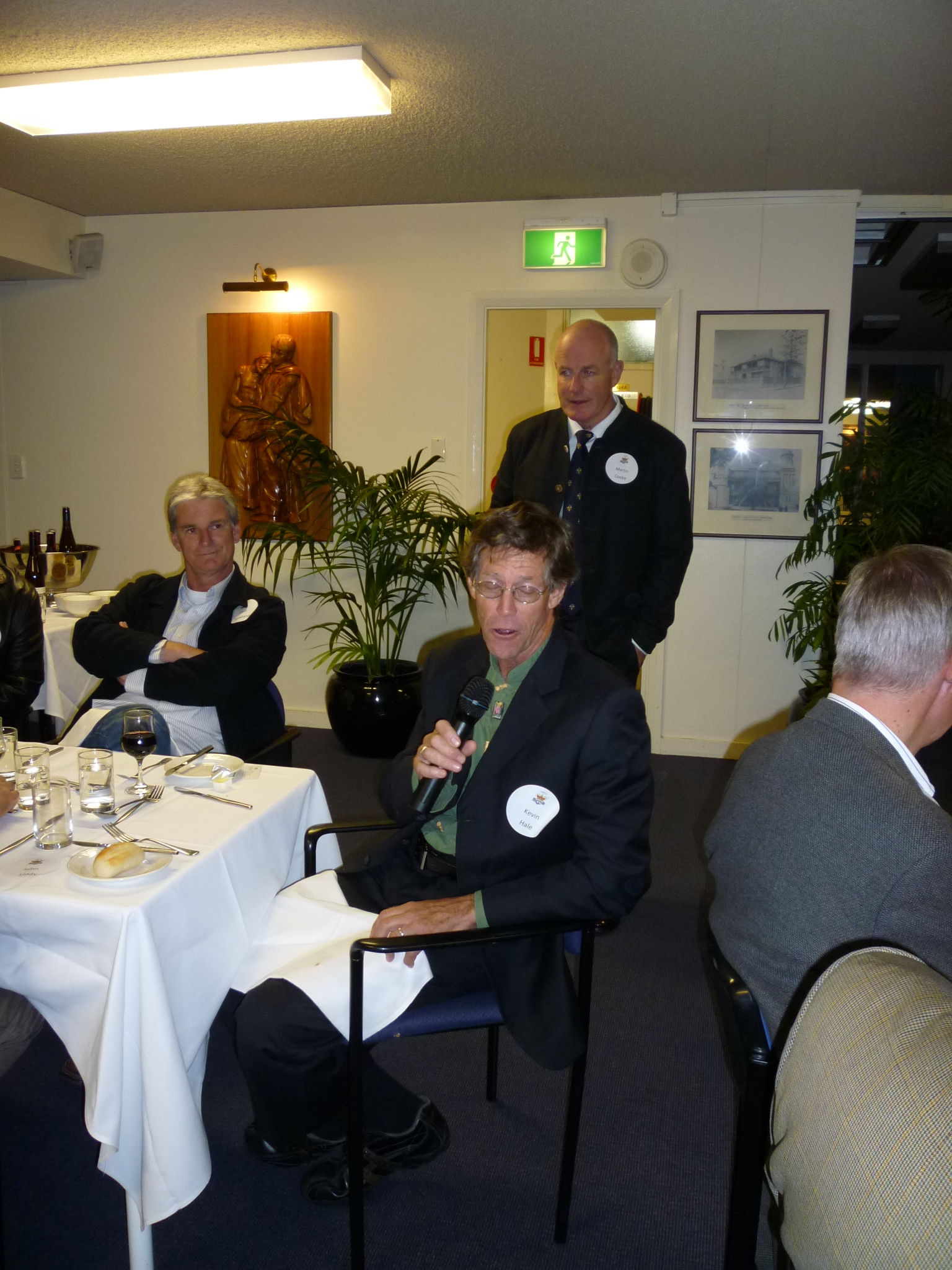 Kevin Hale flew in especially for the dinner from Vietnam where he is a school teacher for two years
Kev spoke about his time at the College and being in Australia in the late 60s.
This was Kev Hale's first trip to Australia since 1973 when he returned to the USA with his family.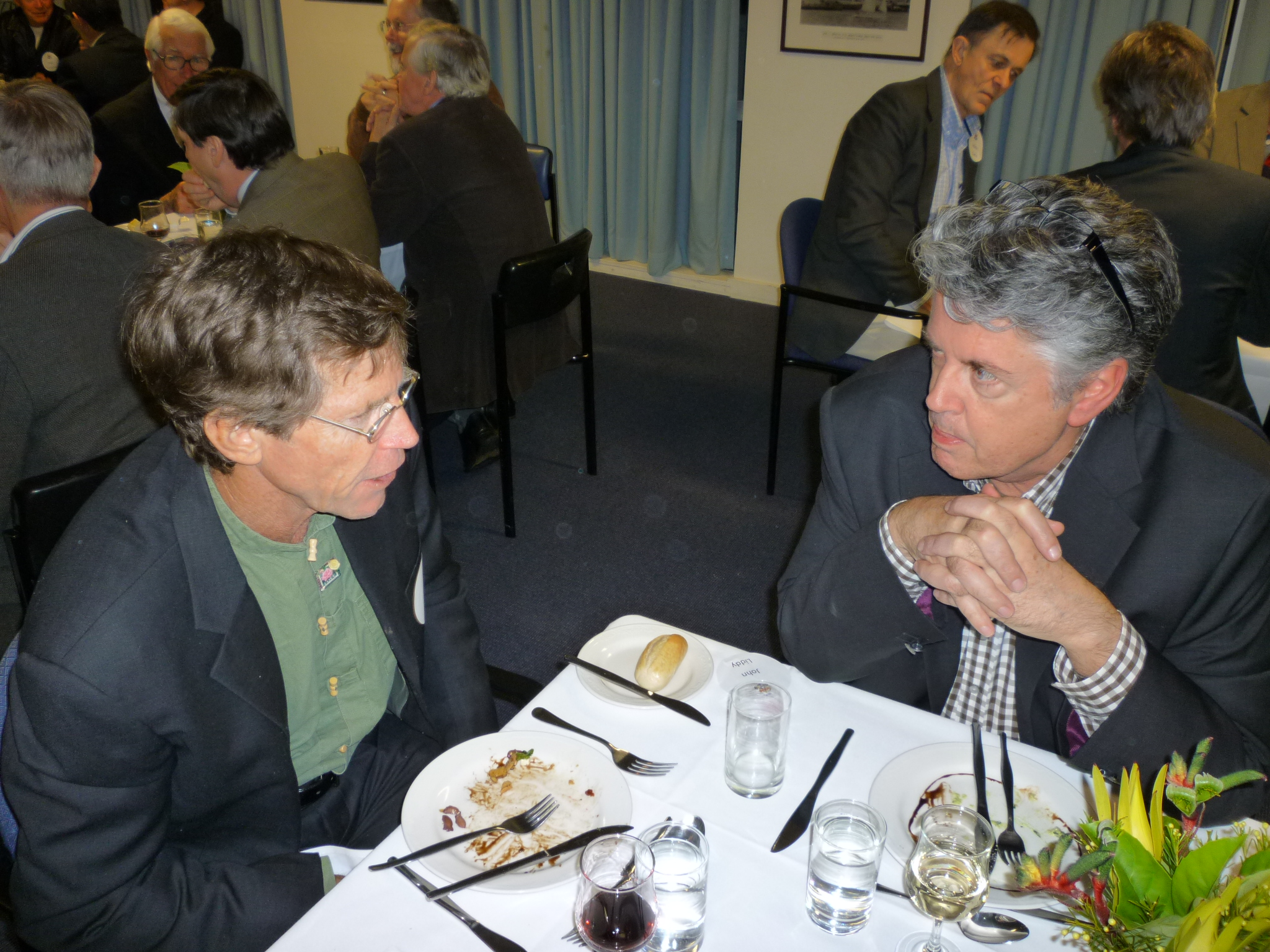 Kev Hale and John Liddy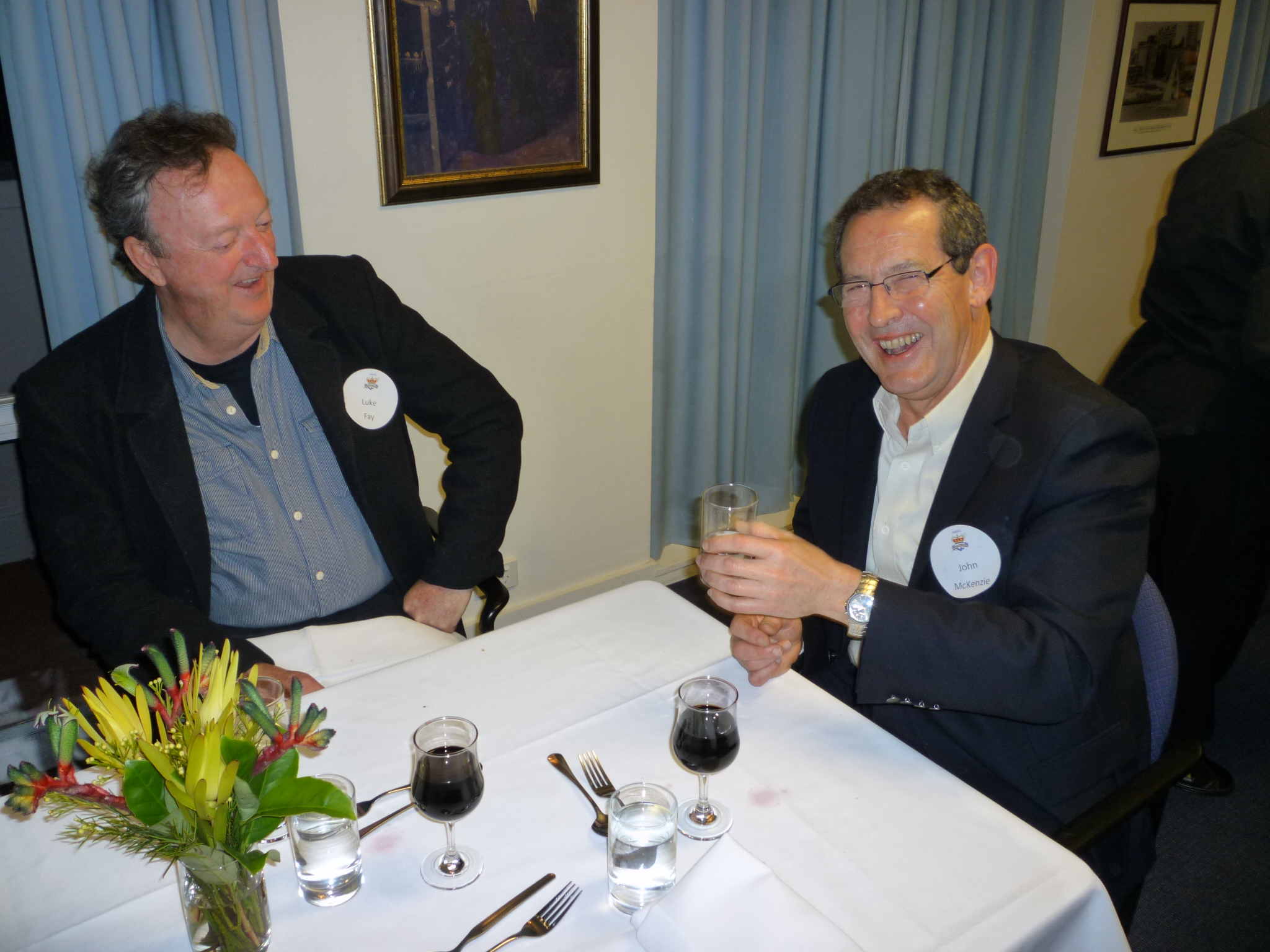 Luke Fay and John McKenzie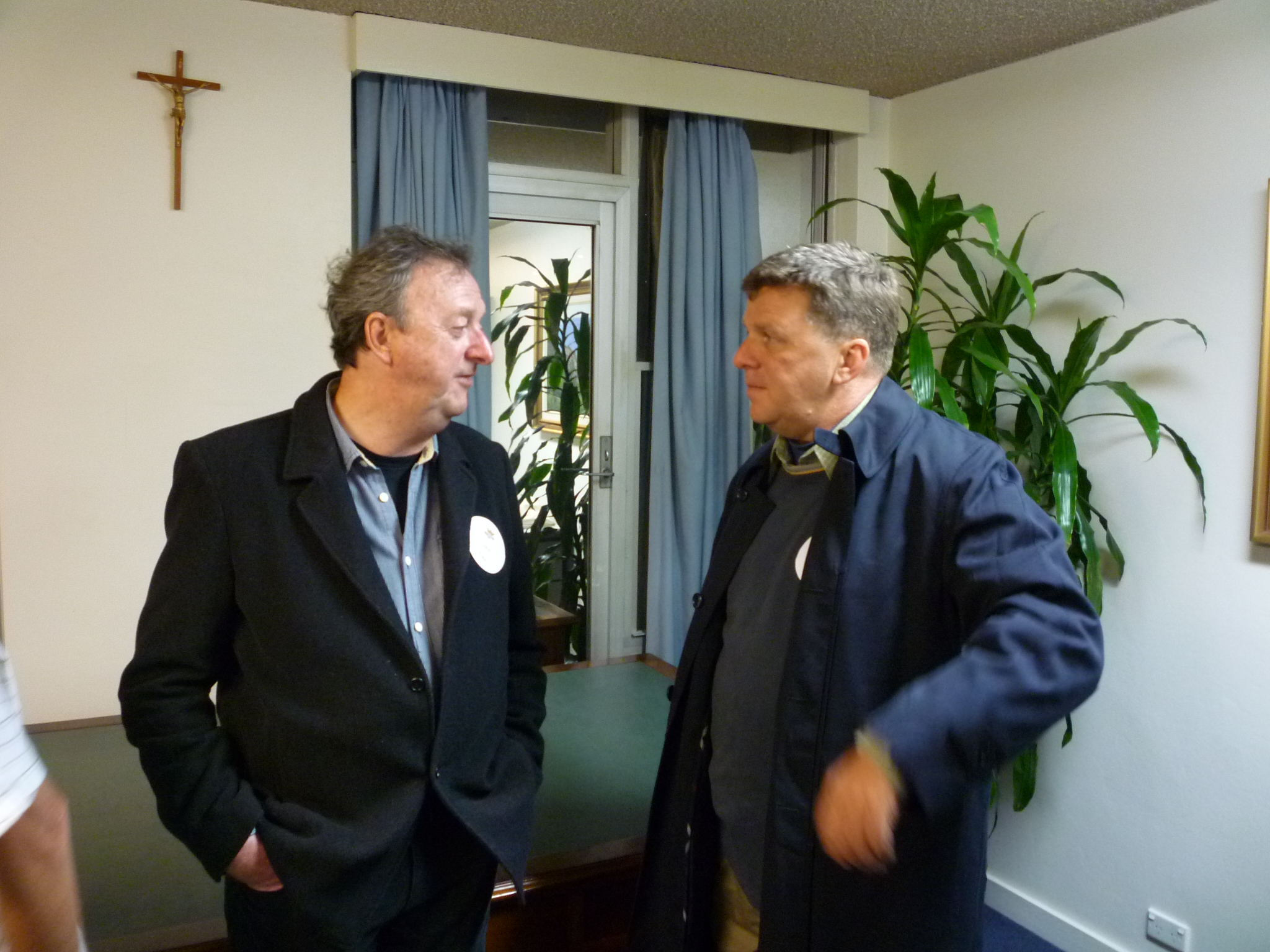 Luke Fay and Mark Dignam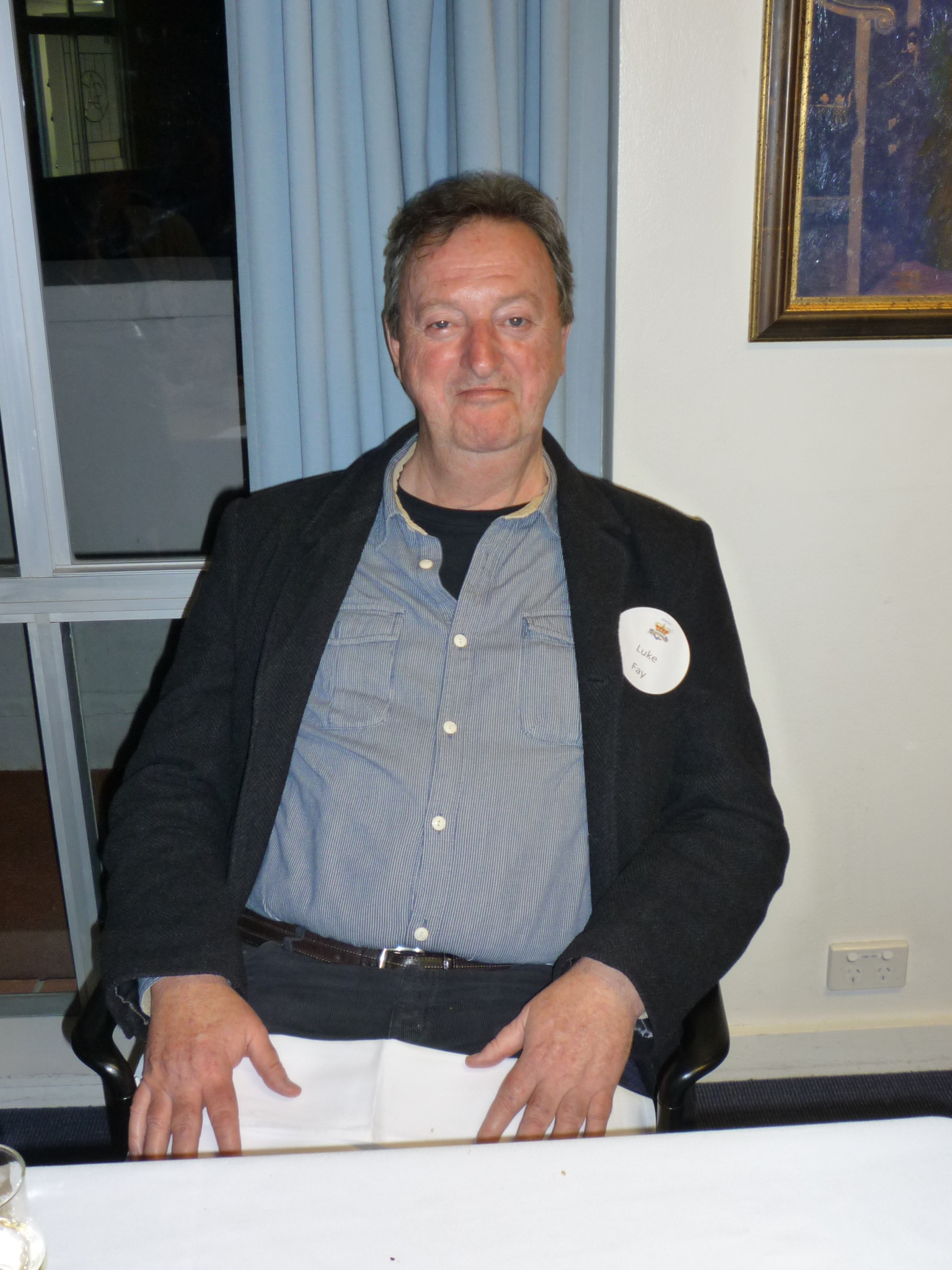 Luke prepared the power point display and a selection of 80 hits of the past for our dinner.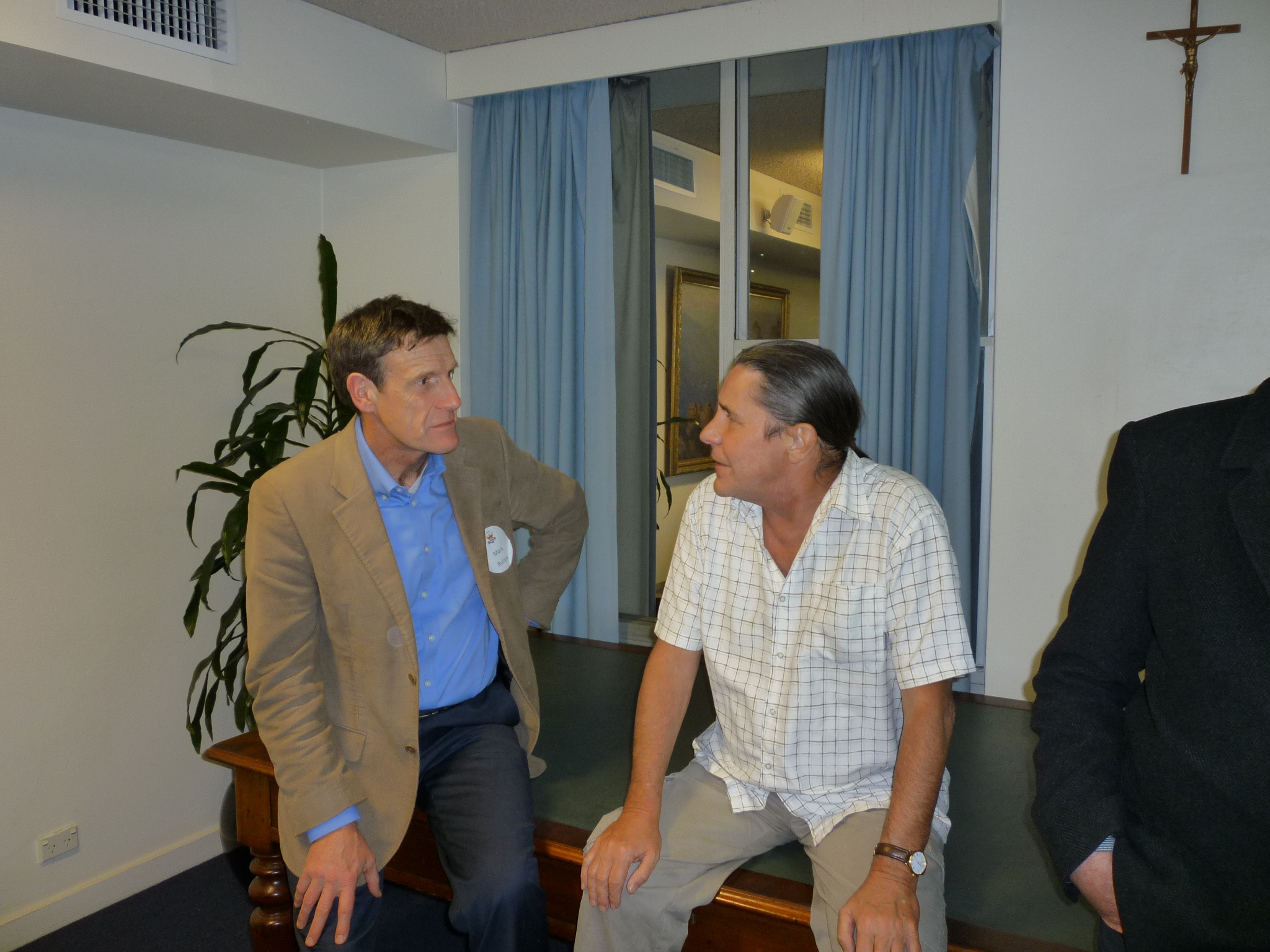 Mark Bullen and Baz Pheloung having a chat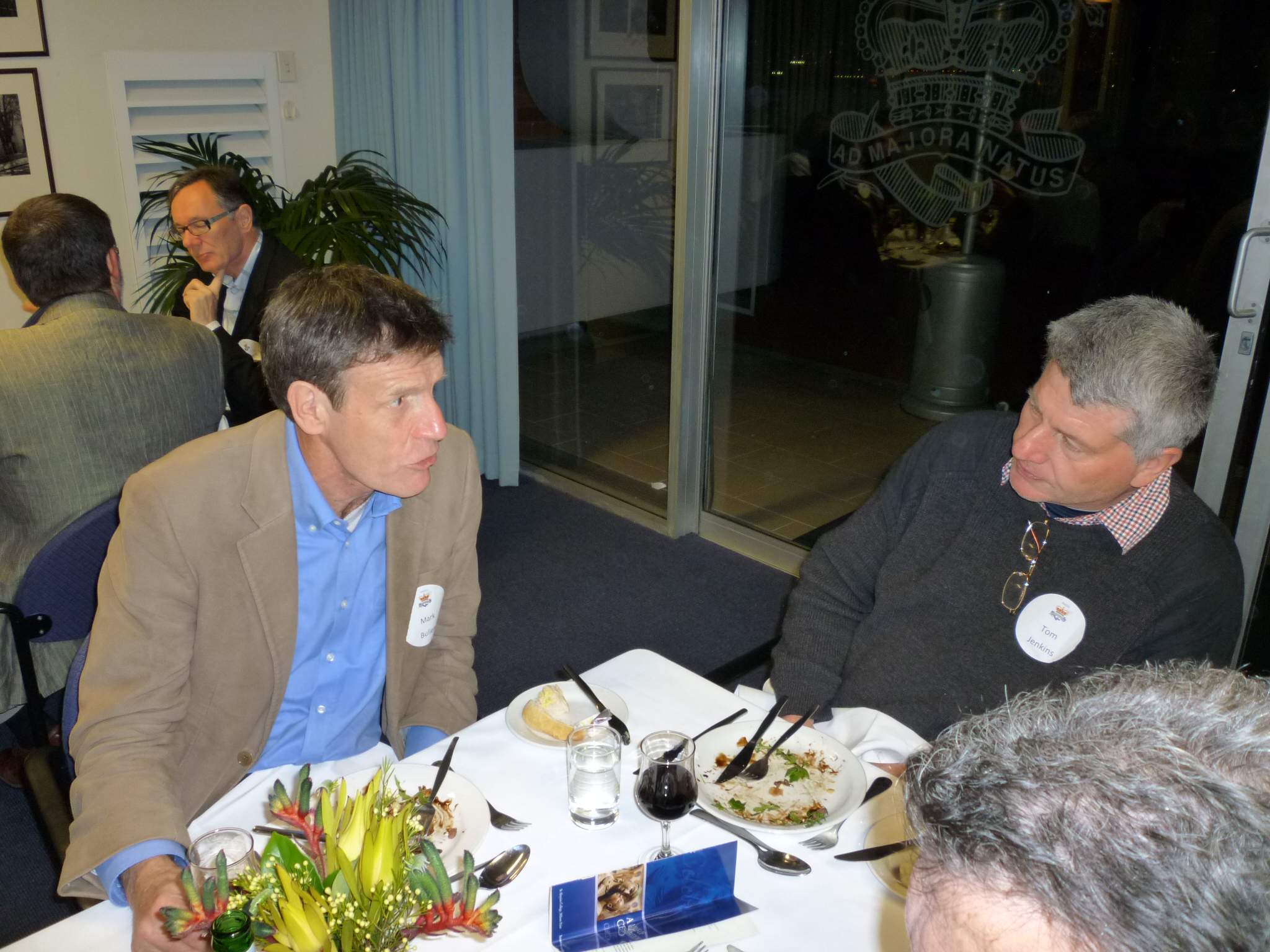 Mark Bullen and Tom Jenkins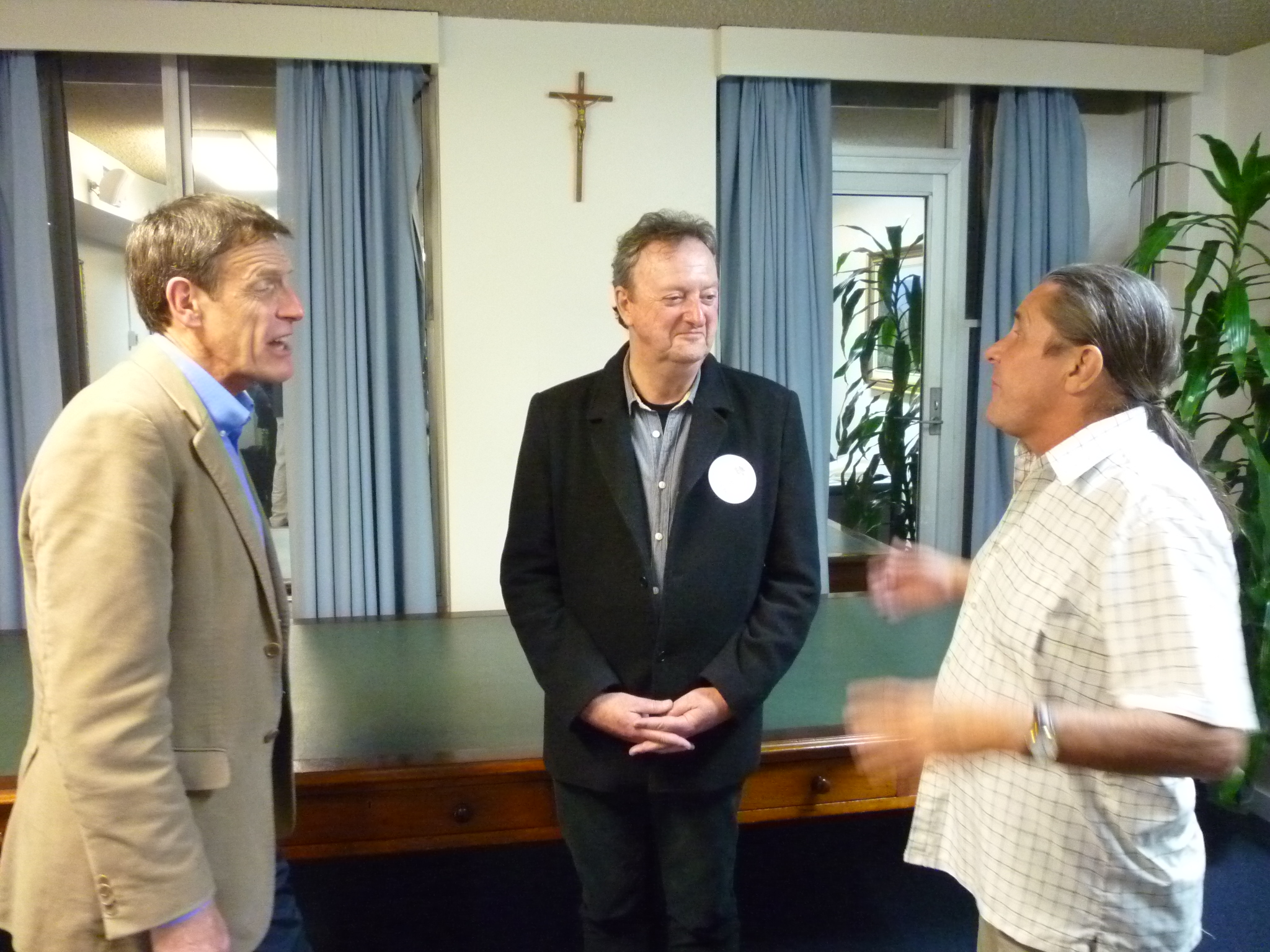 Mark Bullen, Luke Fay and Baz Pheloung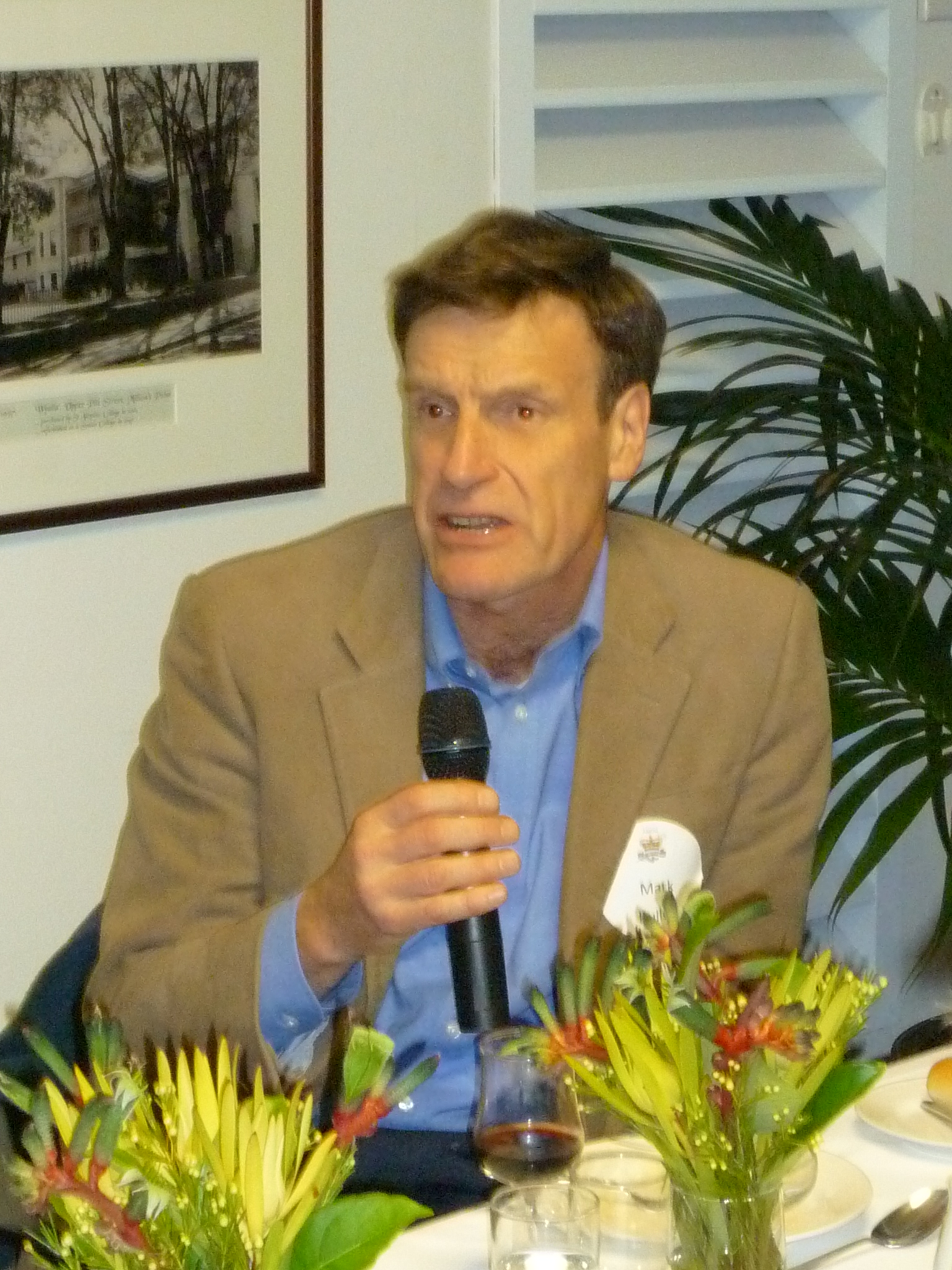 Mark Bullen speaking to the group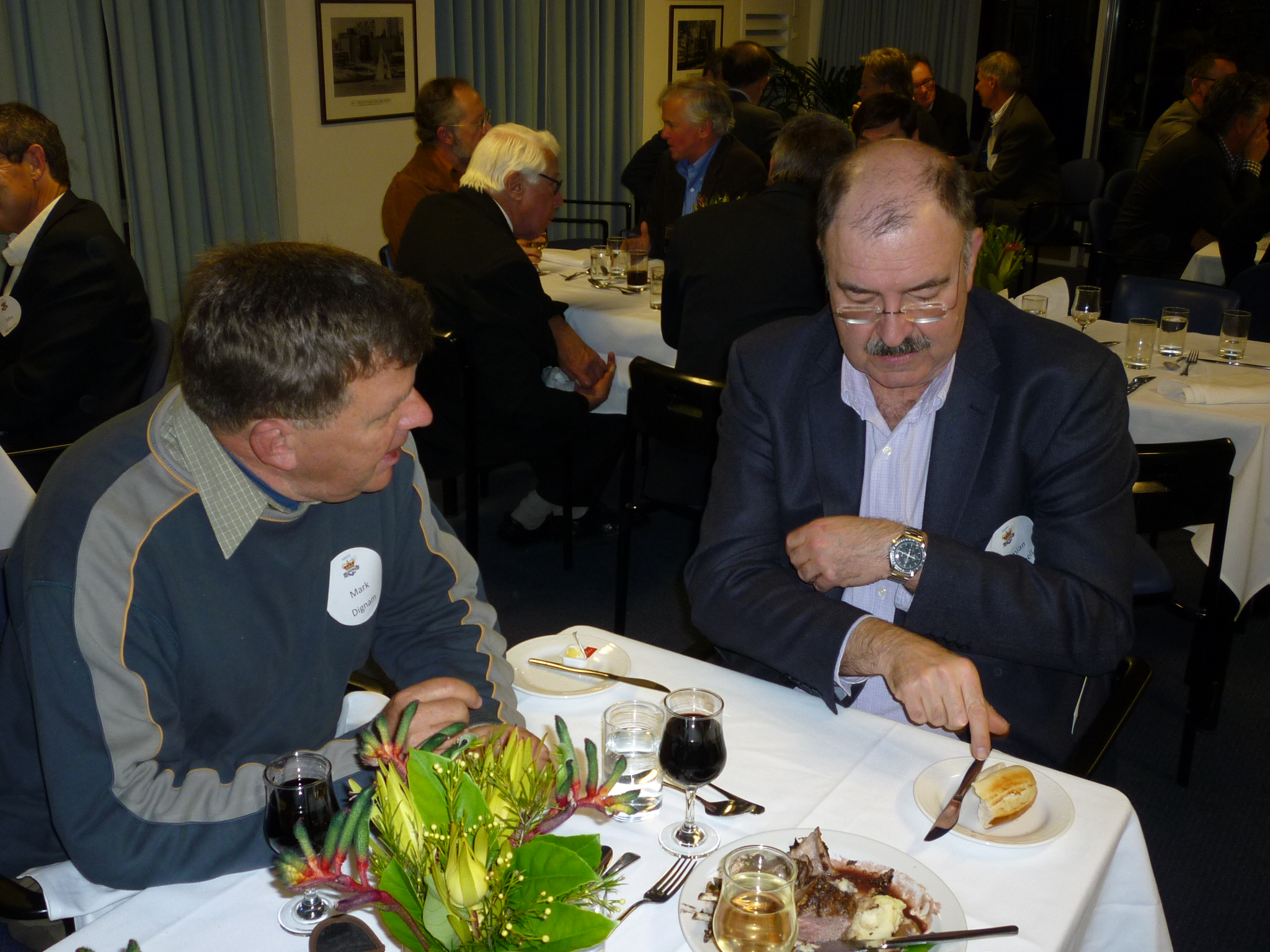 Mark "Digo" Dignam and Damian "Tiny" O'Donnell in conversation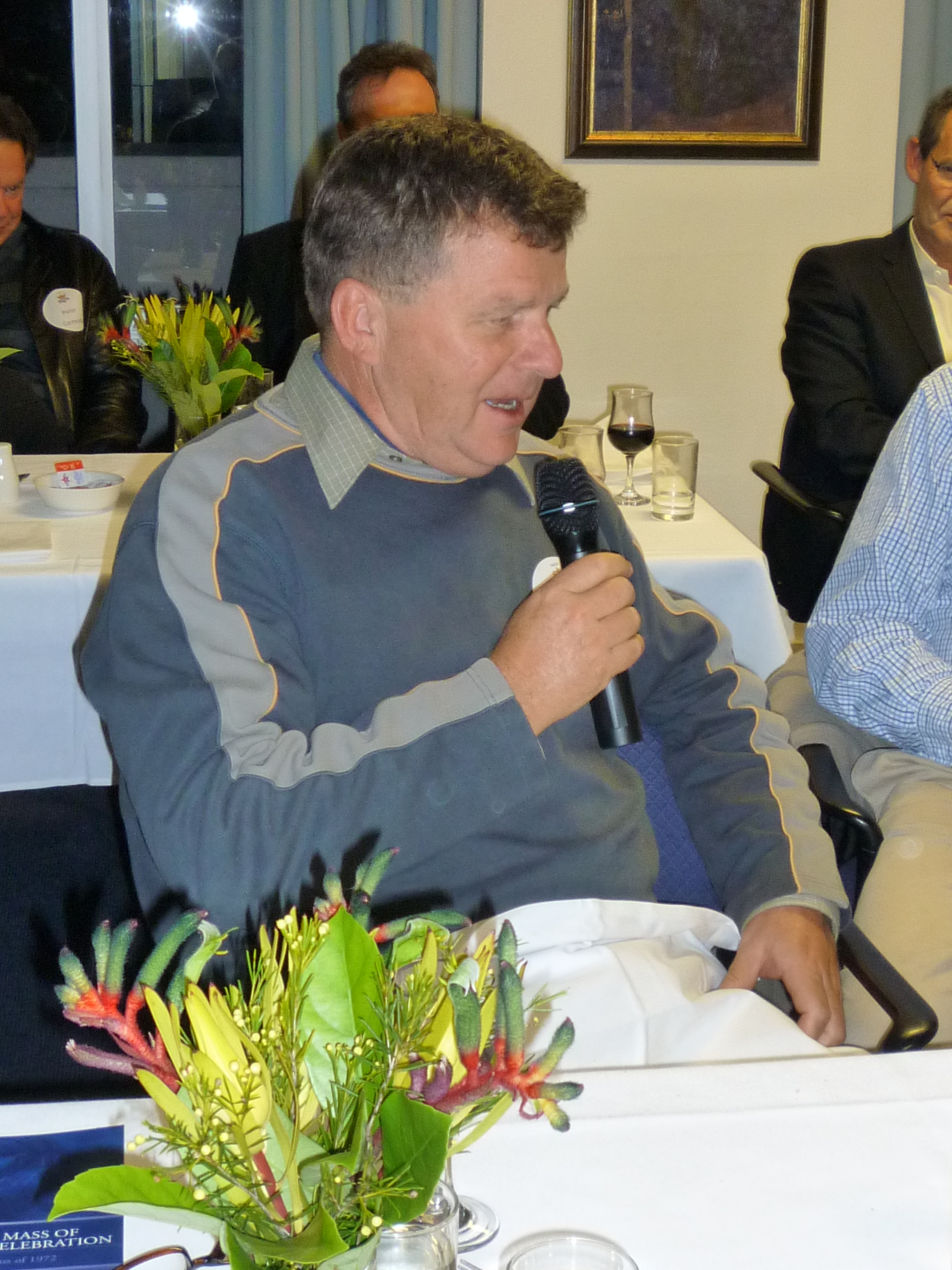 Mark Dignam speaking to the group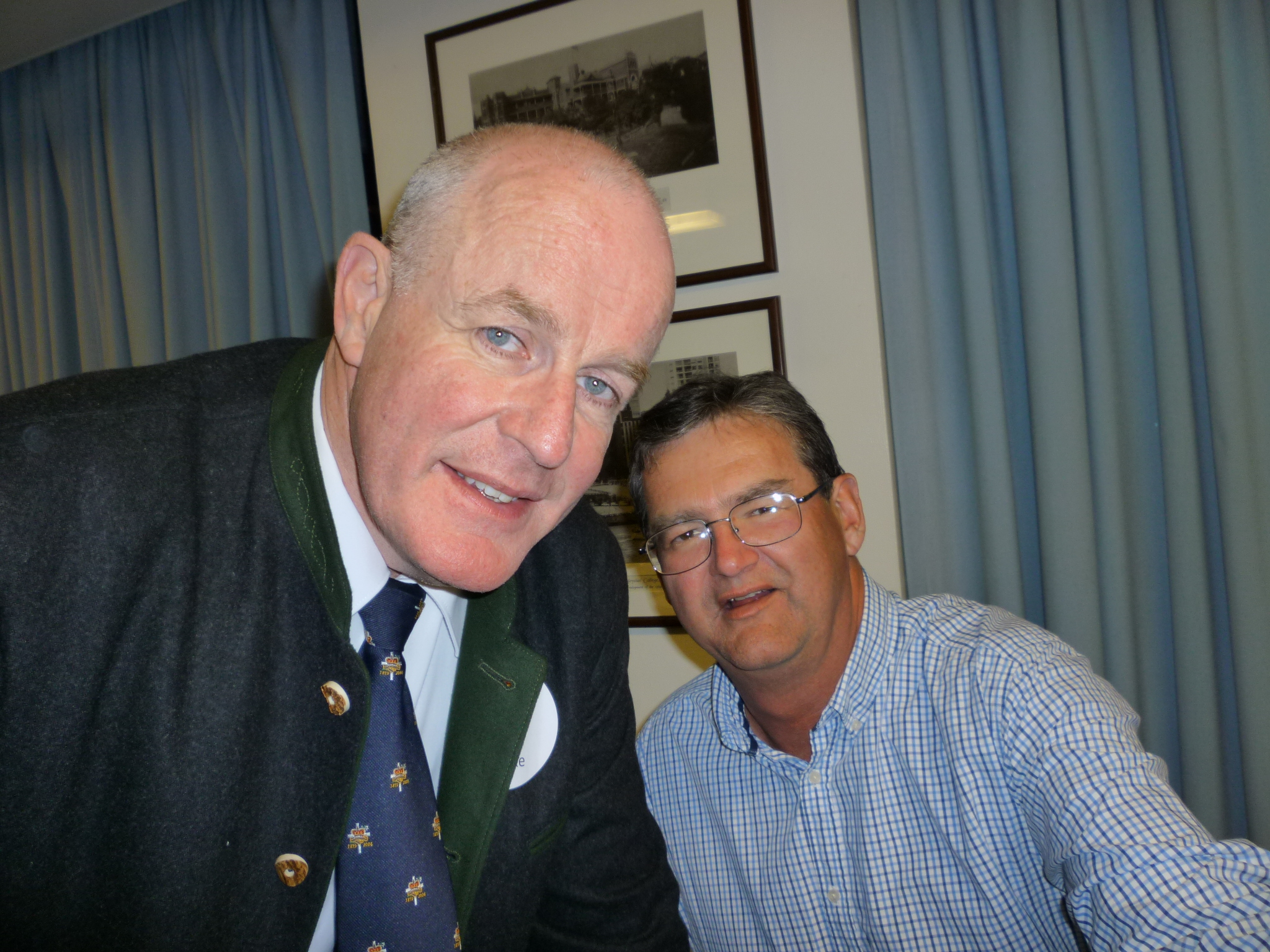 Martin Cooke and Peter Hamilton
Recalling the time when Kev Hale, in one of our fames World Champion Wrestling routines,
gave me a knee lift at a picnic in Lane Cove Centennial Park in 1972
and nearly removing my two front teeth
Martin "Demo Curtis", Ian Smith and Eddie Hollebecq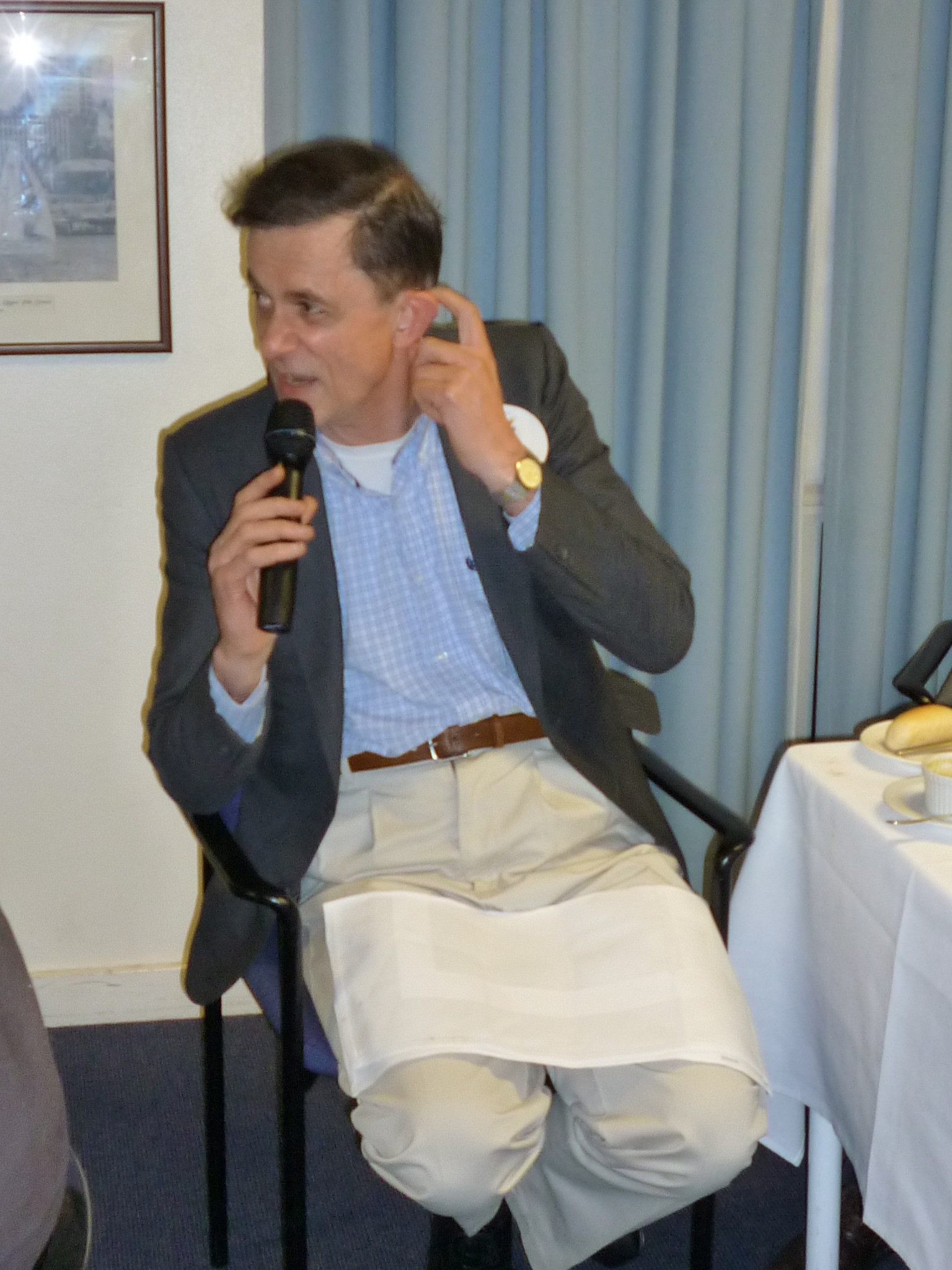 "Demo" Curtis speaking to us. Fr "Butch" Connolly gave Martin his nick name of "Demo"
when he arrived in 1967 from North Sydney Demonstration School.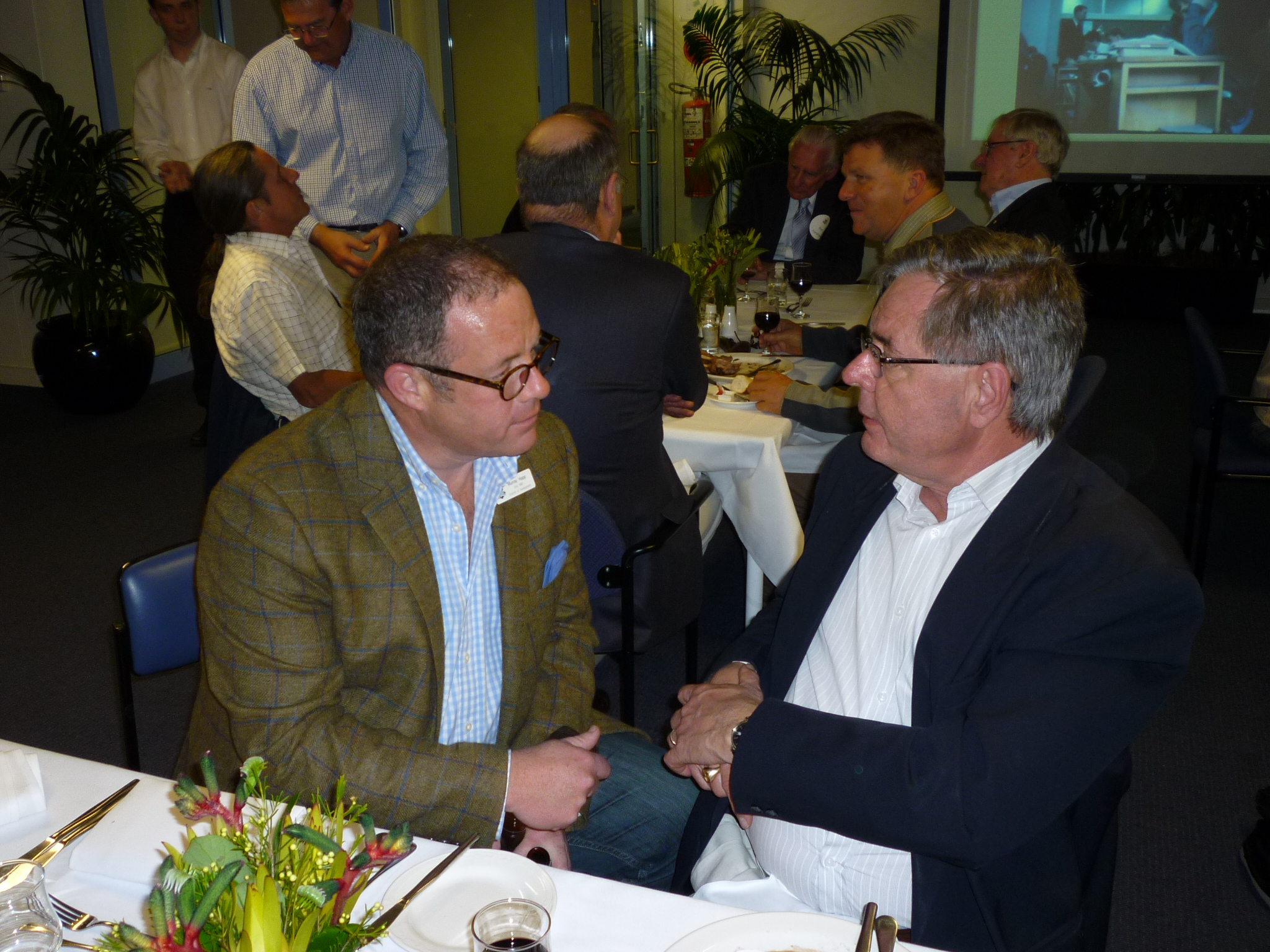 Murray Happ and Peter Karbowiak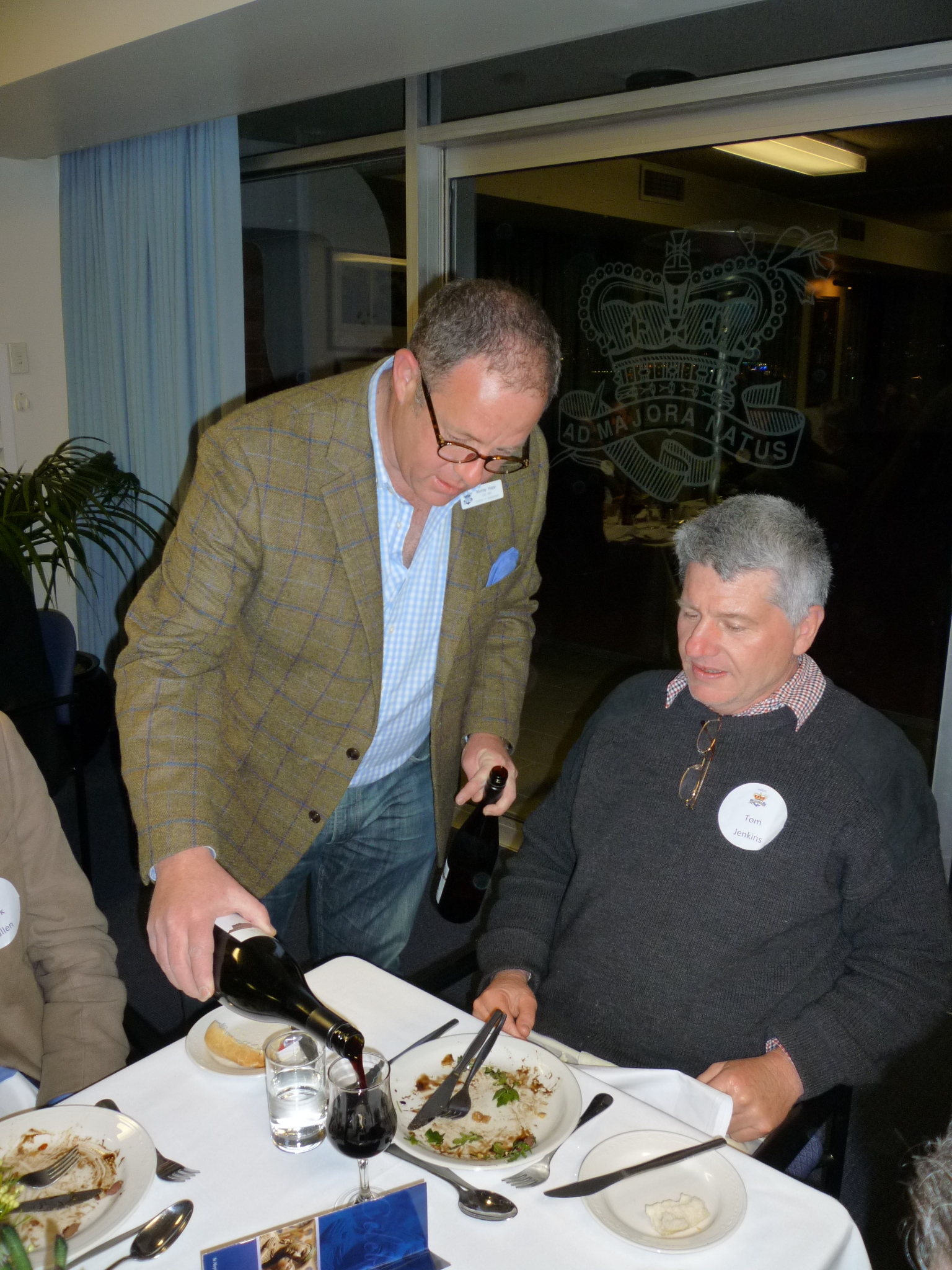 Murray looking after the needs of Tom Jenkins and pouring him a glass of wine.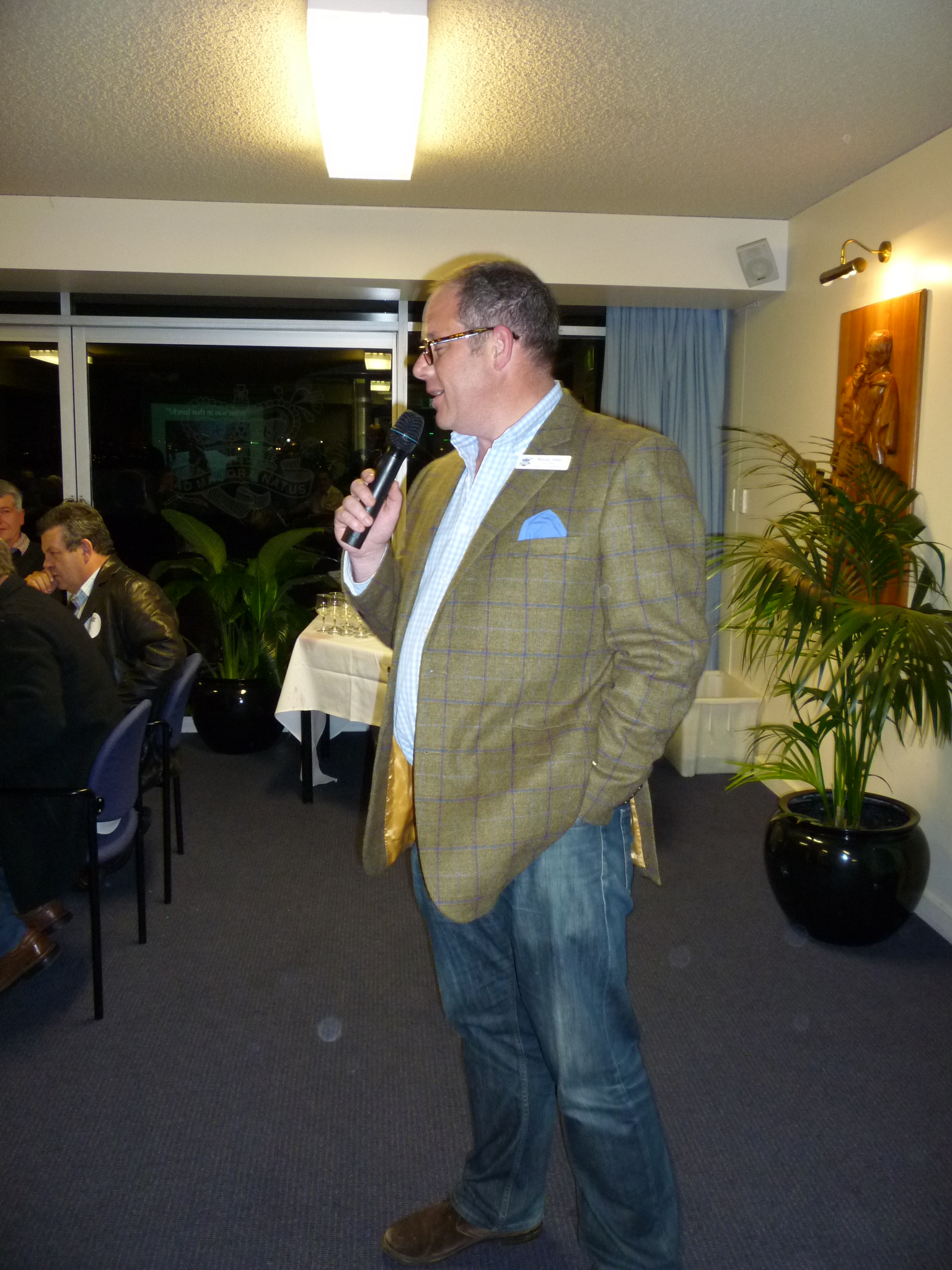 Murray Happ the Director of Development at the College
speaking about the current situation at the College and success of the 2011 HSC students.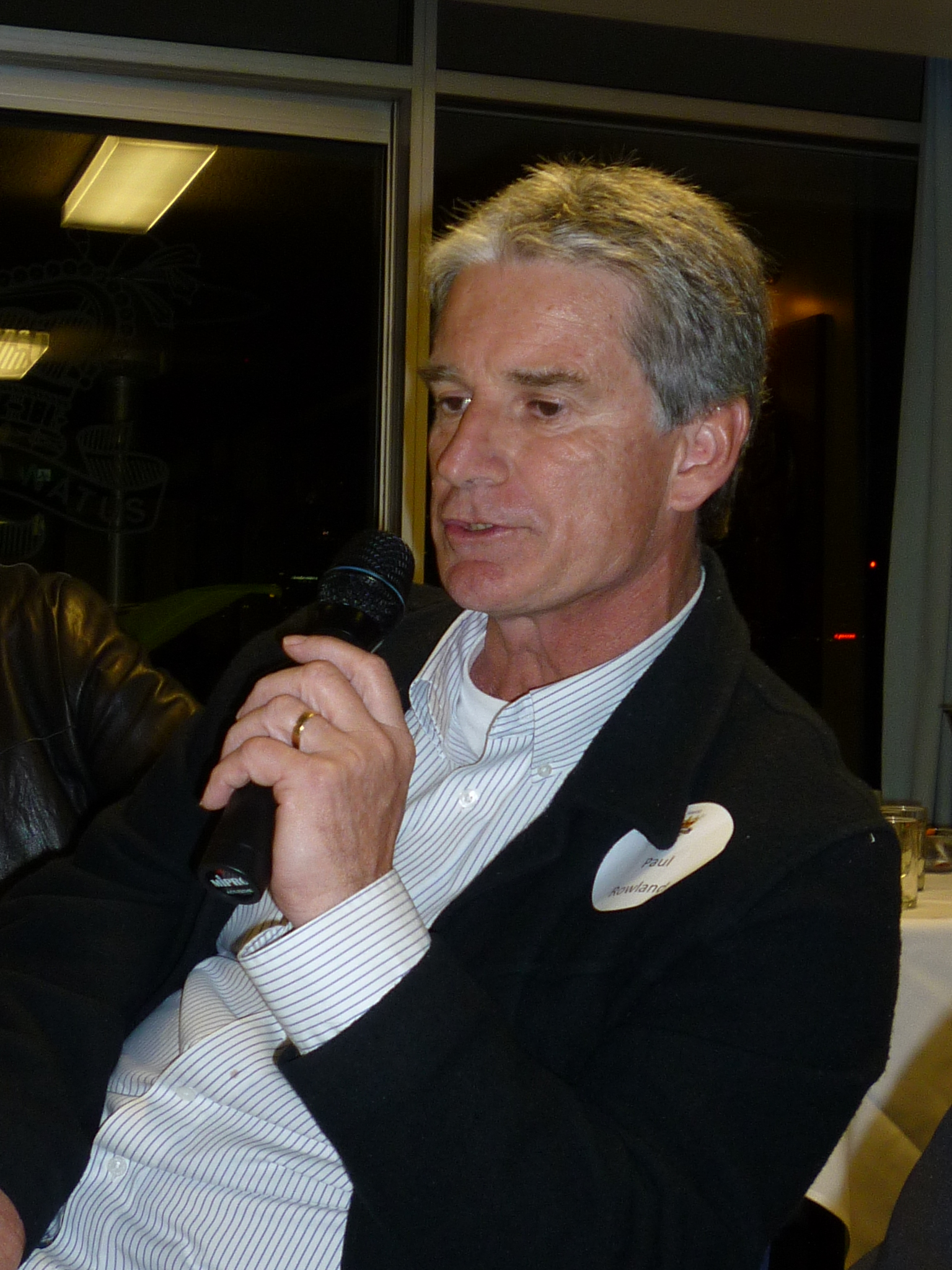 Paul Rowland speaking to us on the night.
Paul has been a member of the College staff since the late 1970s
and is still as committed and enthusiastic as ever looking
after the welfare of the Aloysians of today.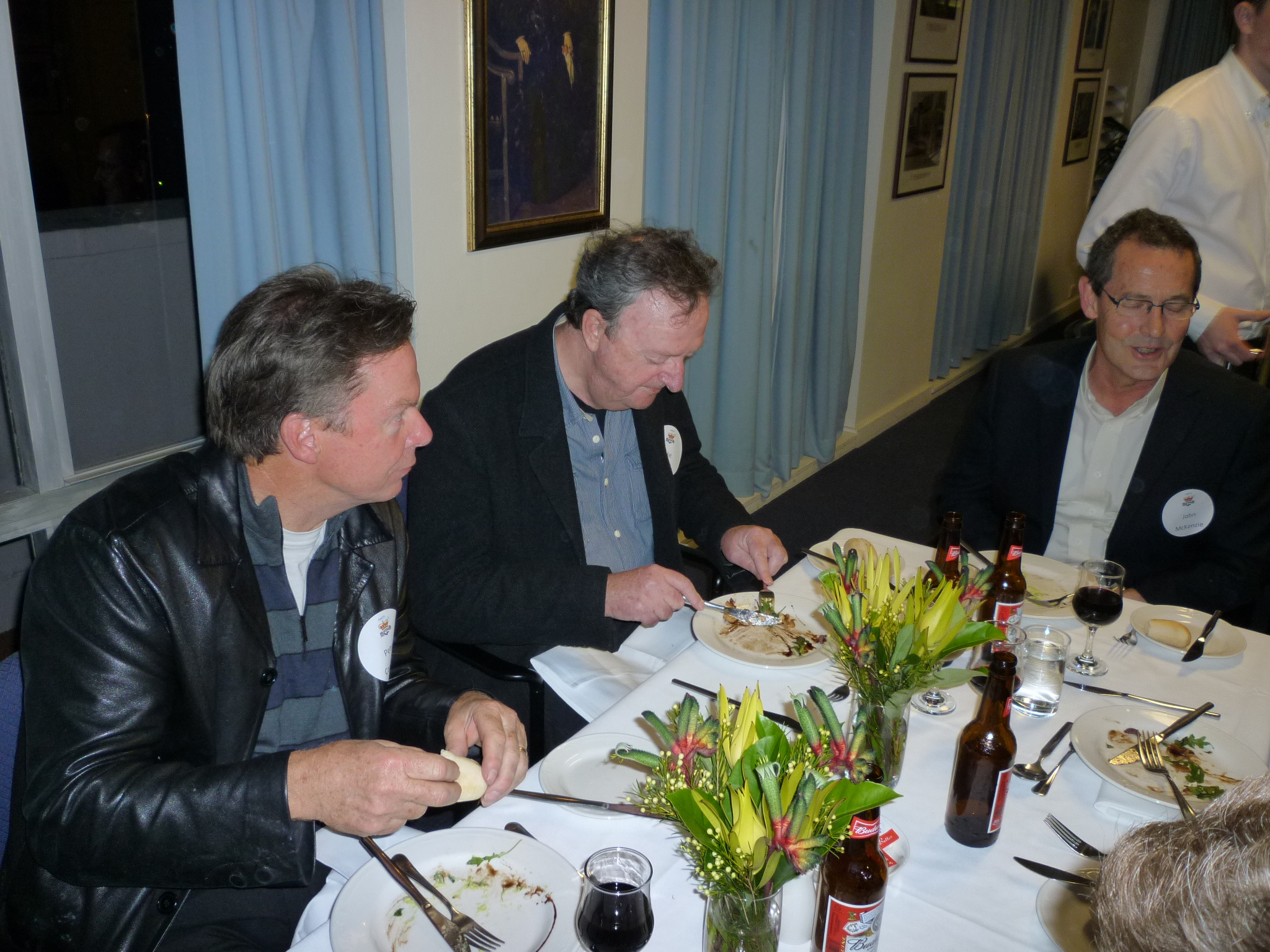 Peter Carmody, Luke Fay and John McKenzie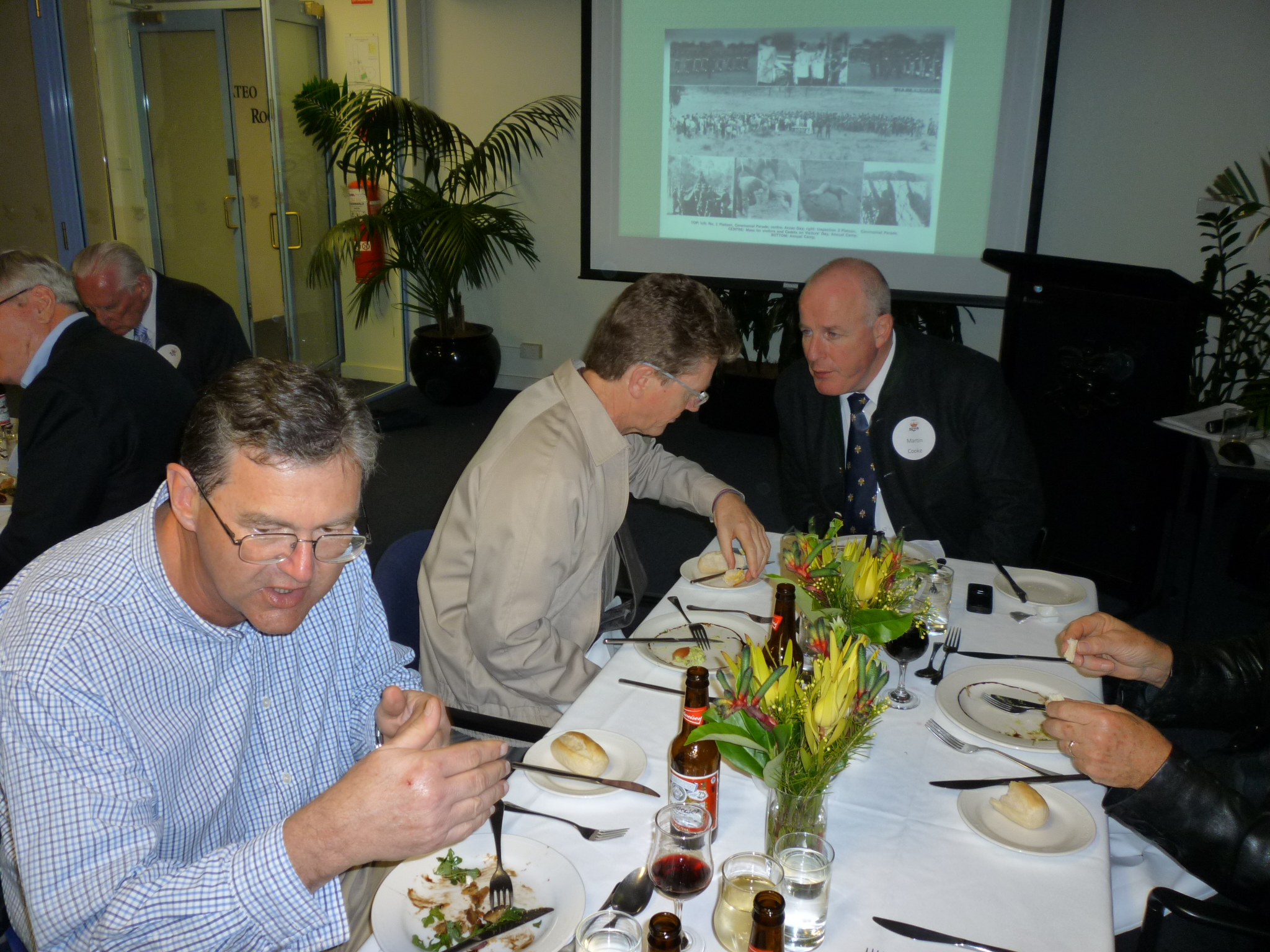 Sharing stories of the past and present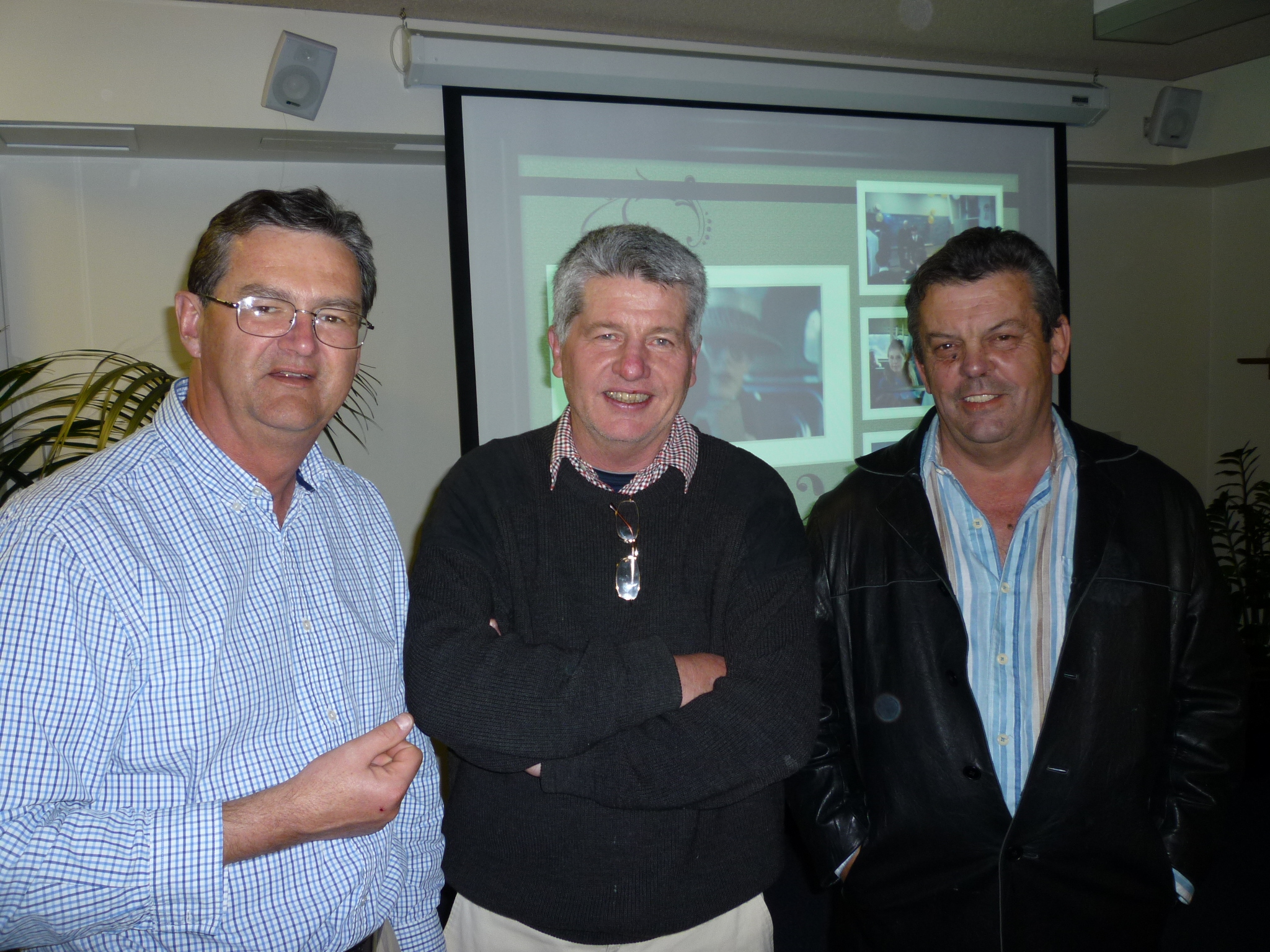 Peter Hamilton, Tom Jenkins and Ian Troy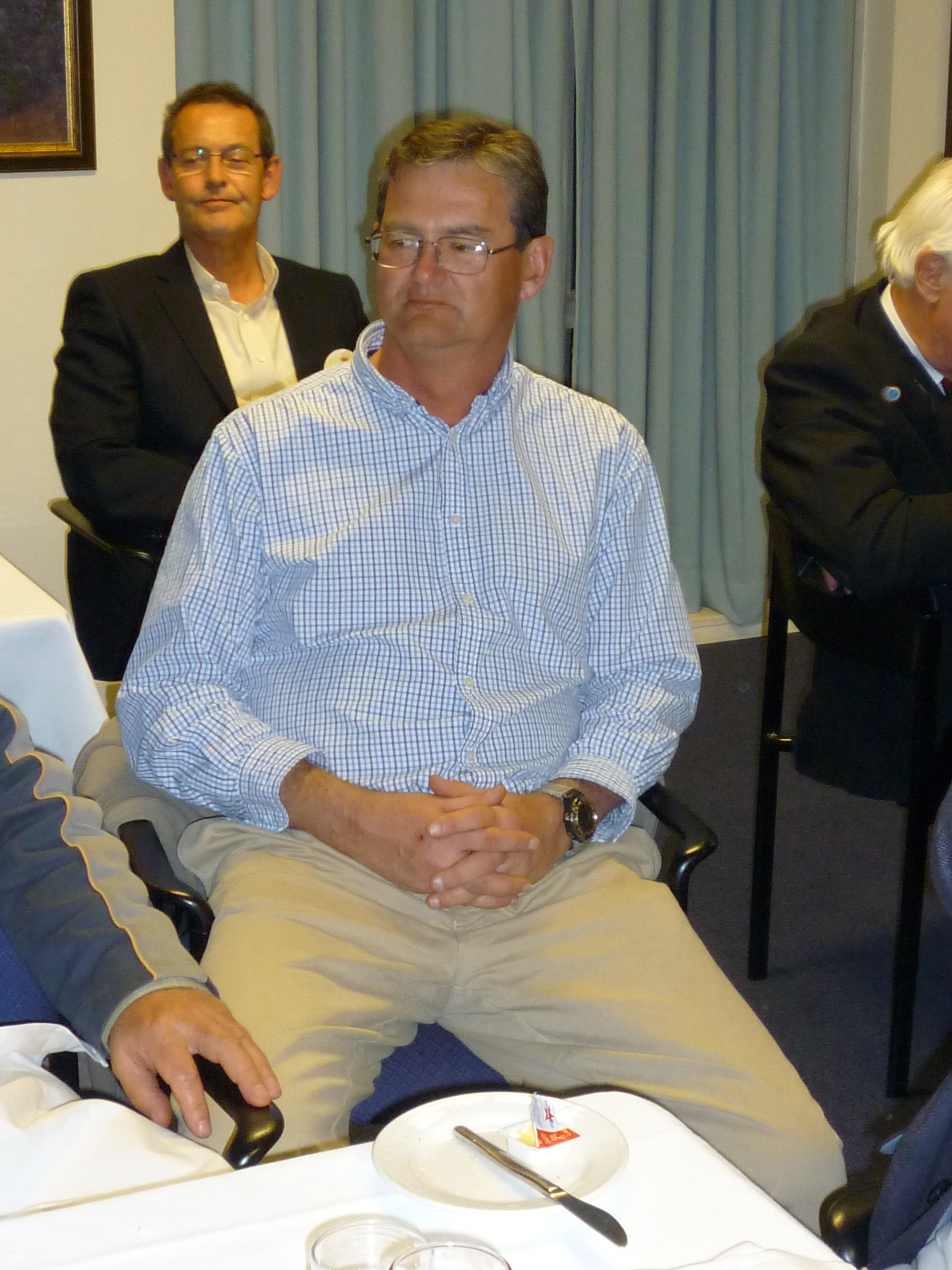 Peter Hamilton in a nostalgic and reflective mood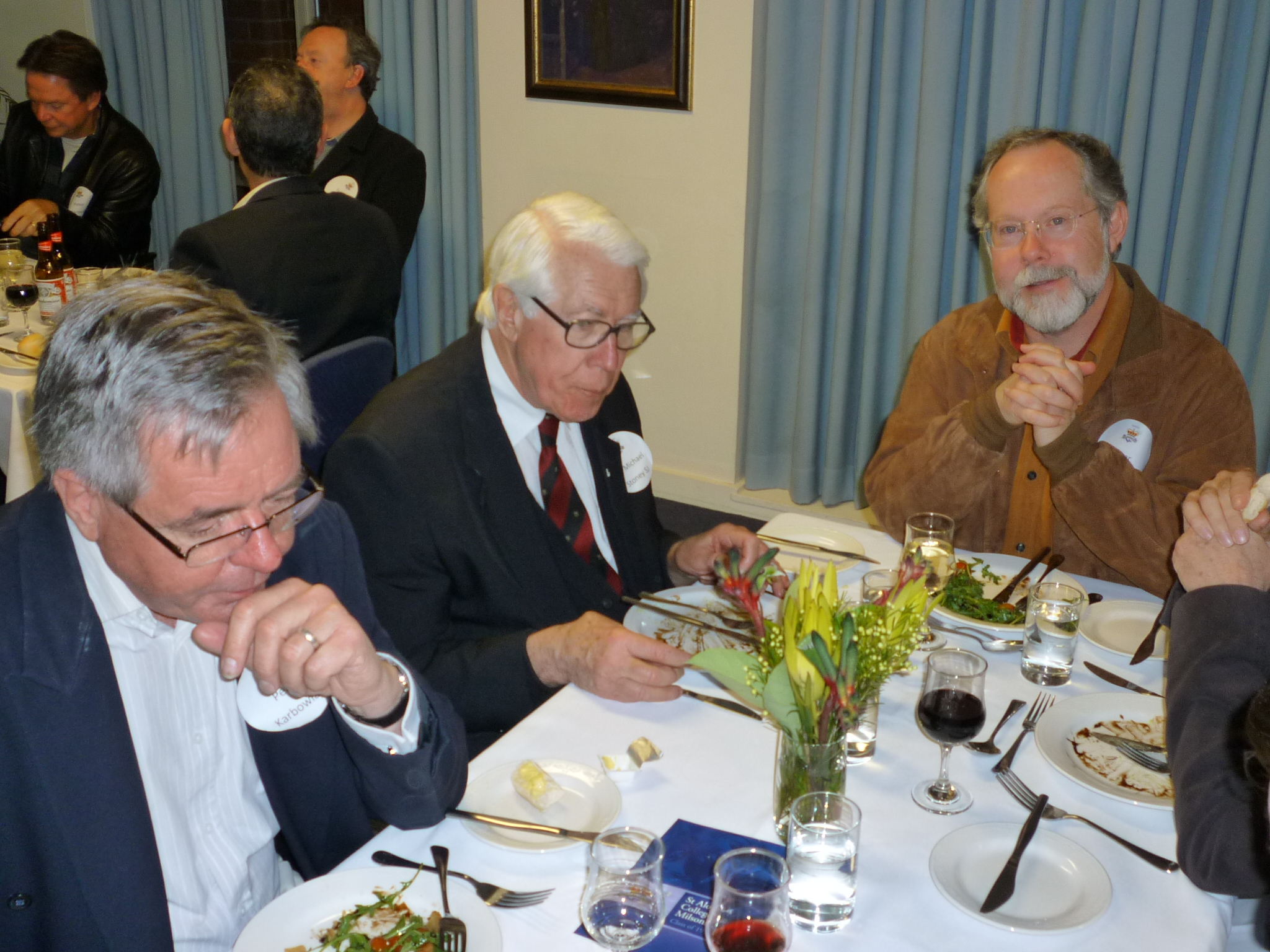 Sharing stories
Peter Karbowiak, Fr Michael Stoney SJ and Peter McCulloch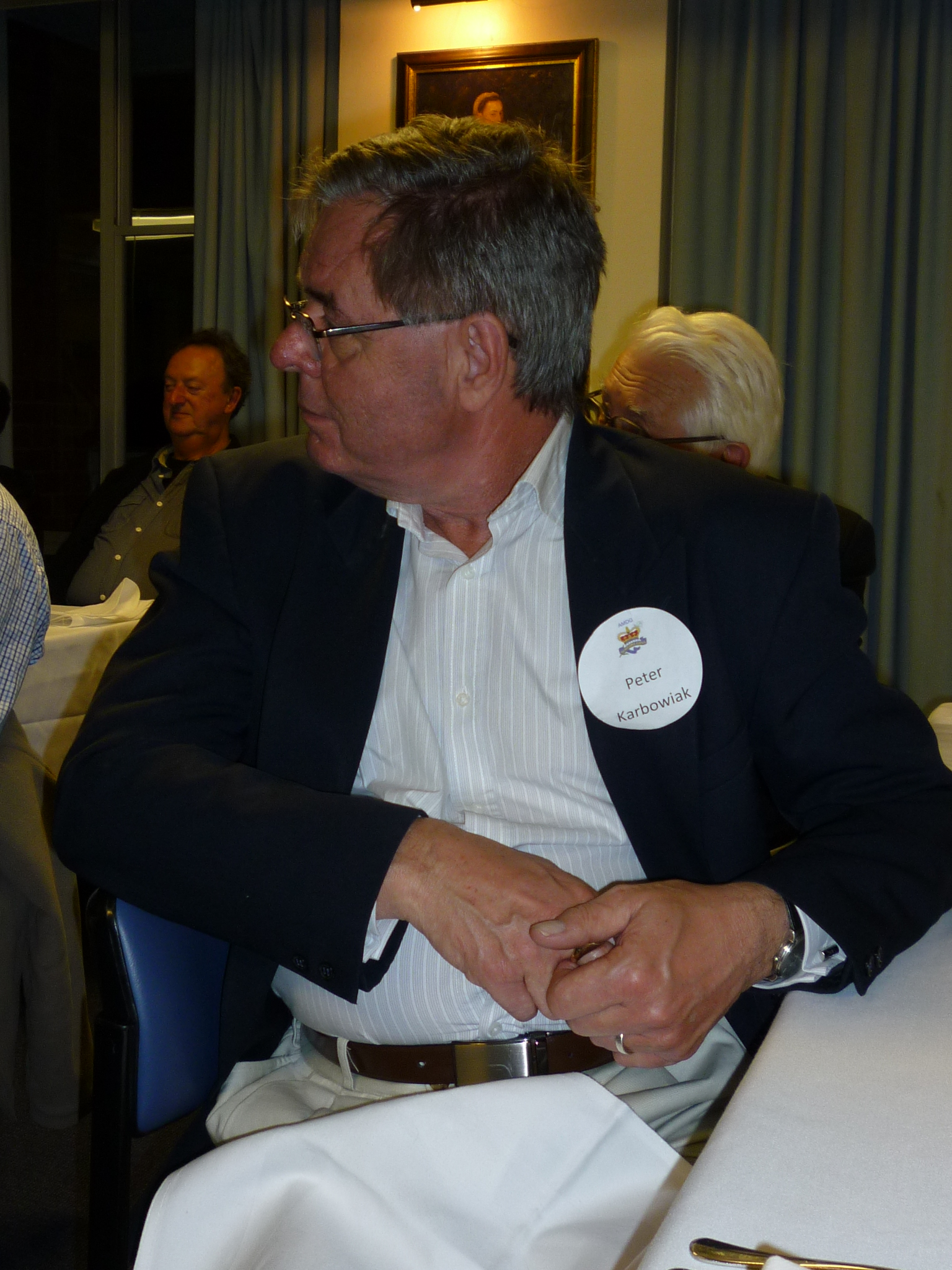 Peter Karbowiak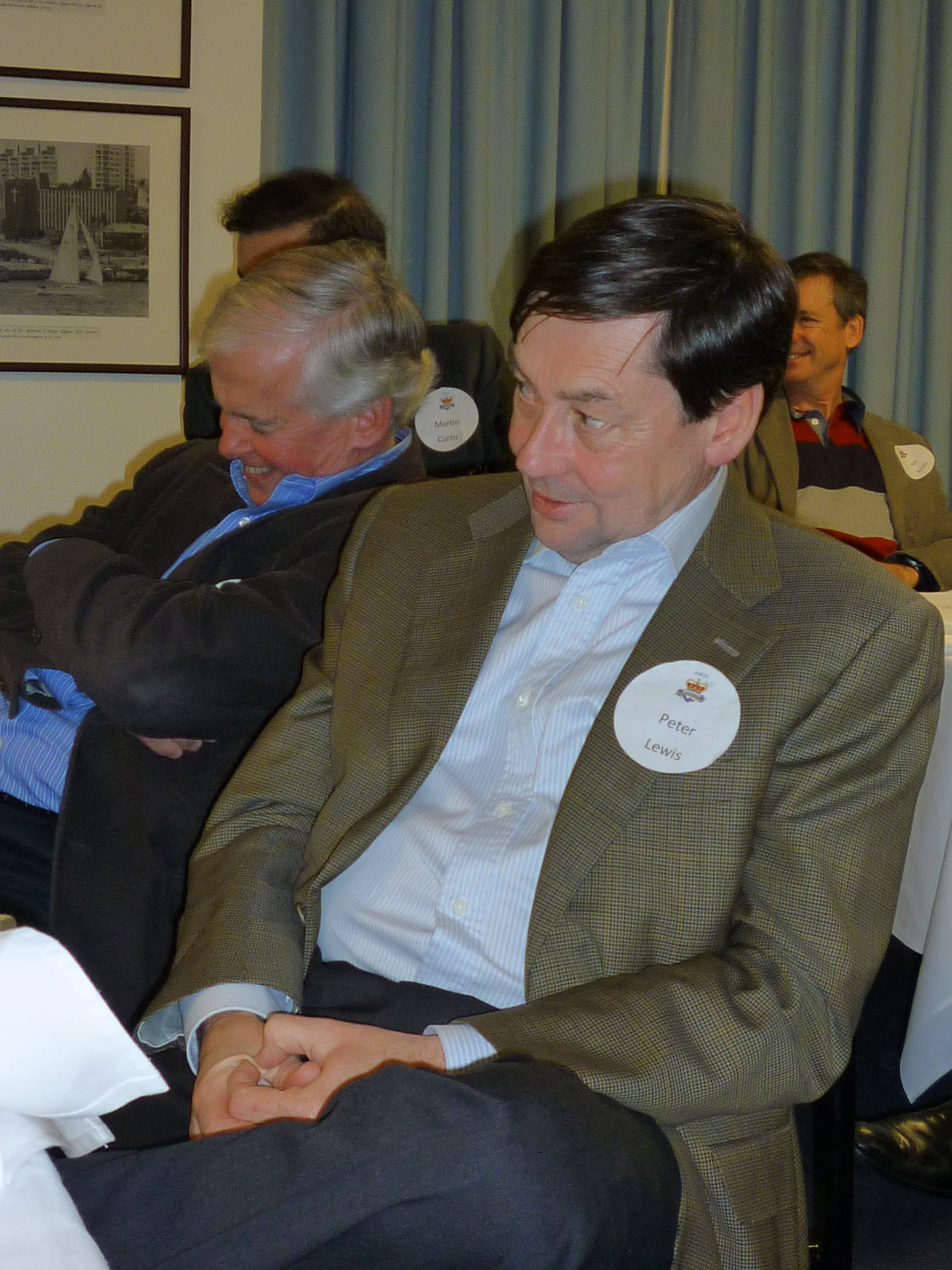 Peter Lewis and Bernard Foley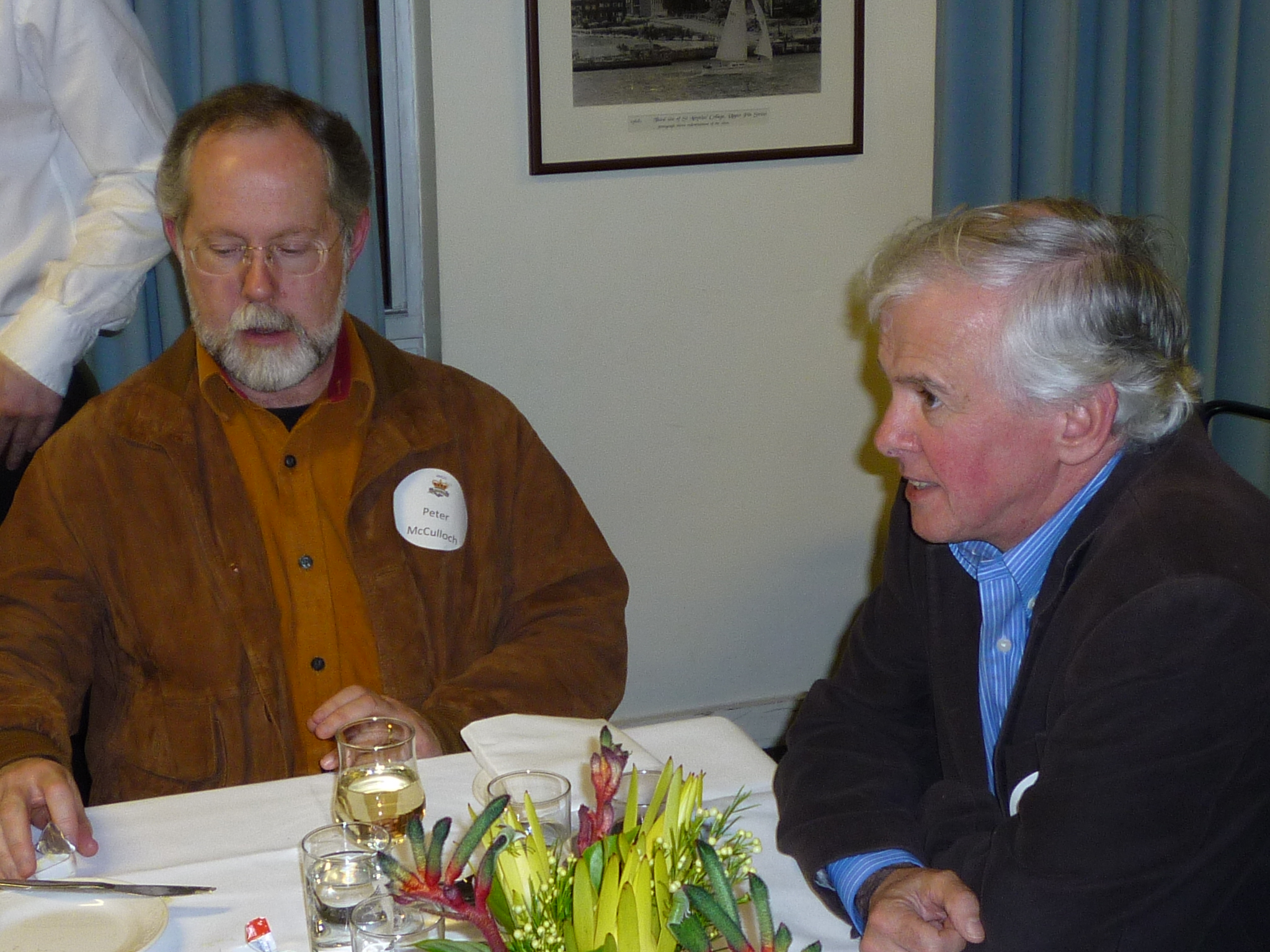 Two former members of the "Miami Smoko" and now committed non-smokers
Peter McCulloch and Bernard Foley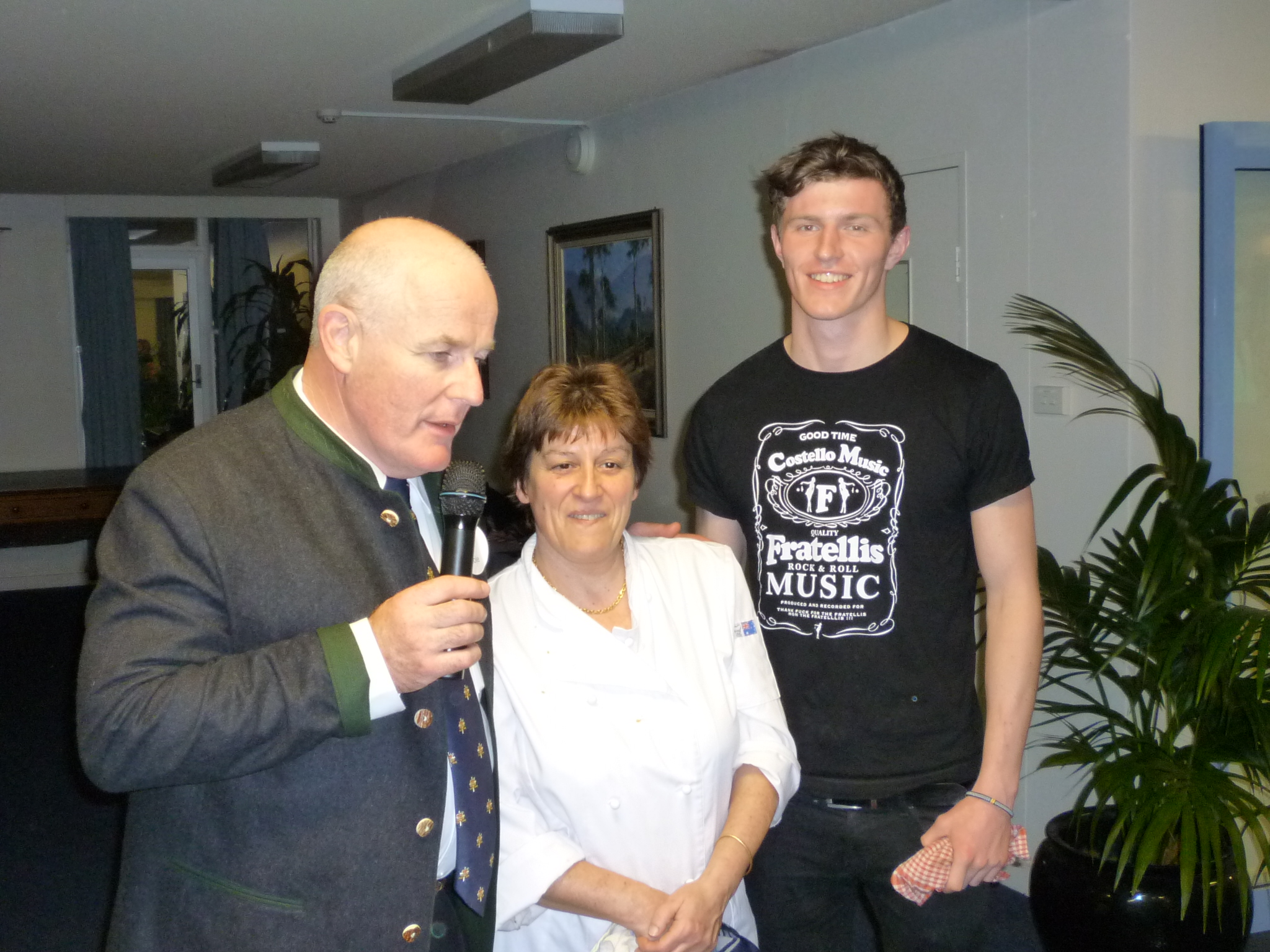 Stephanie Donovan our "Chef Extraordinaire" for the SAC 1972 40th Reunion
The cusine on the night was absolutely delicious and 5 Star quality.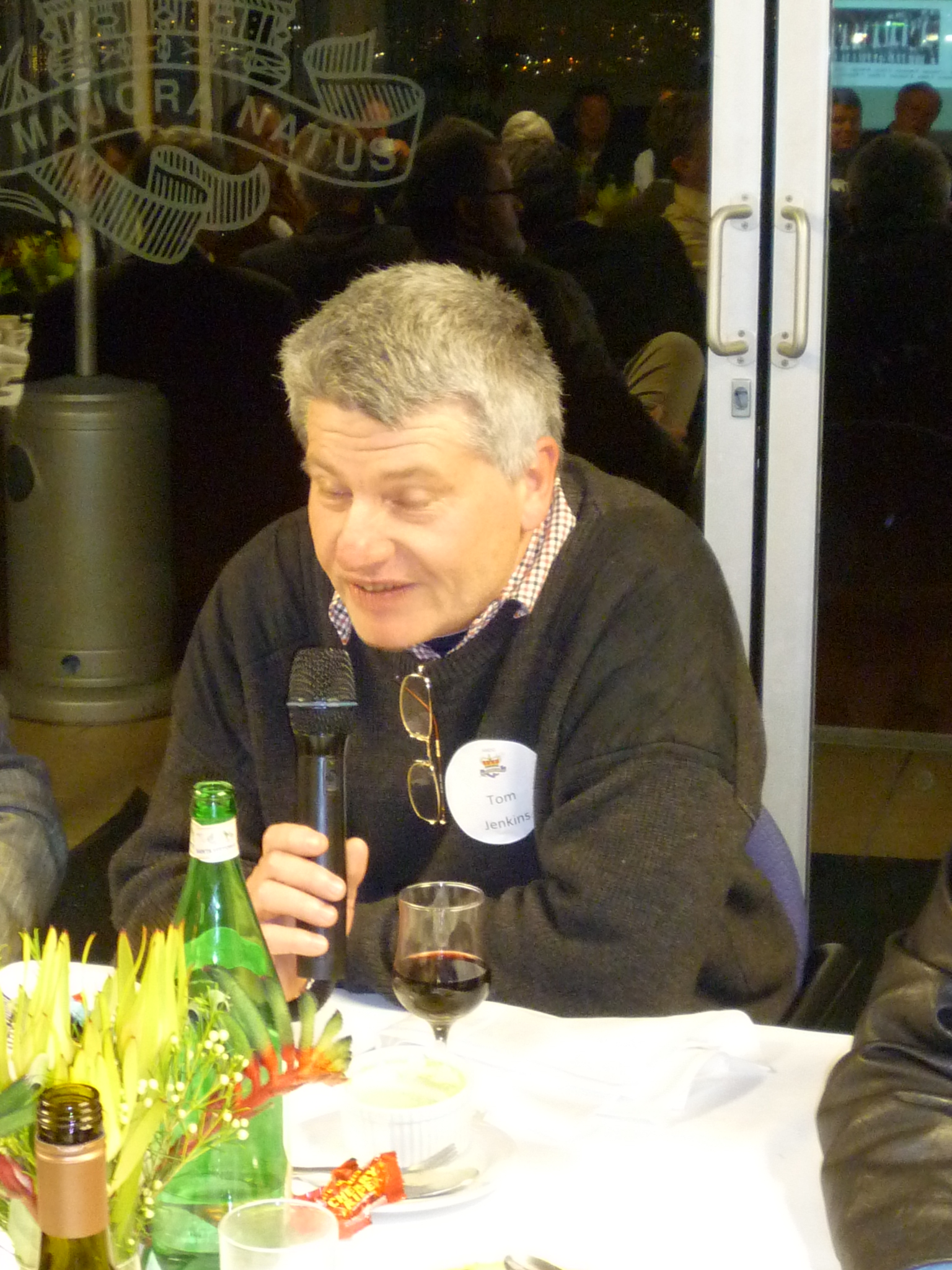 Tom Jenkins reflecting about his time at the College, it's importance in education in Australia today
and his long family connection with the College and the Jesuits to this day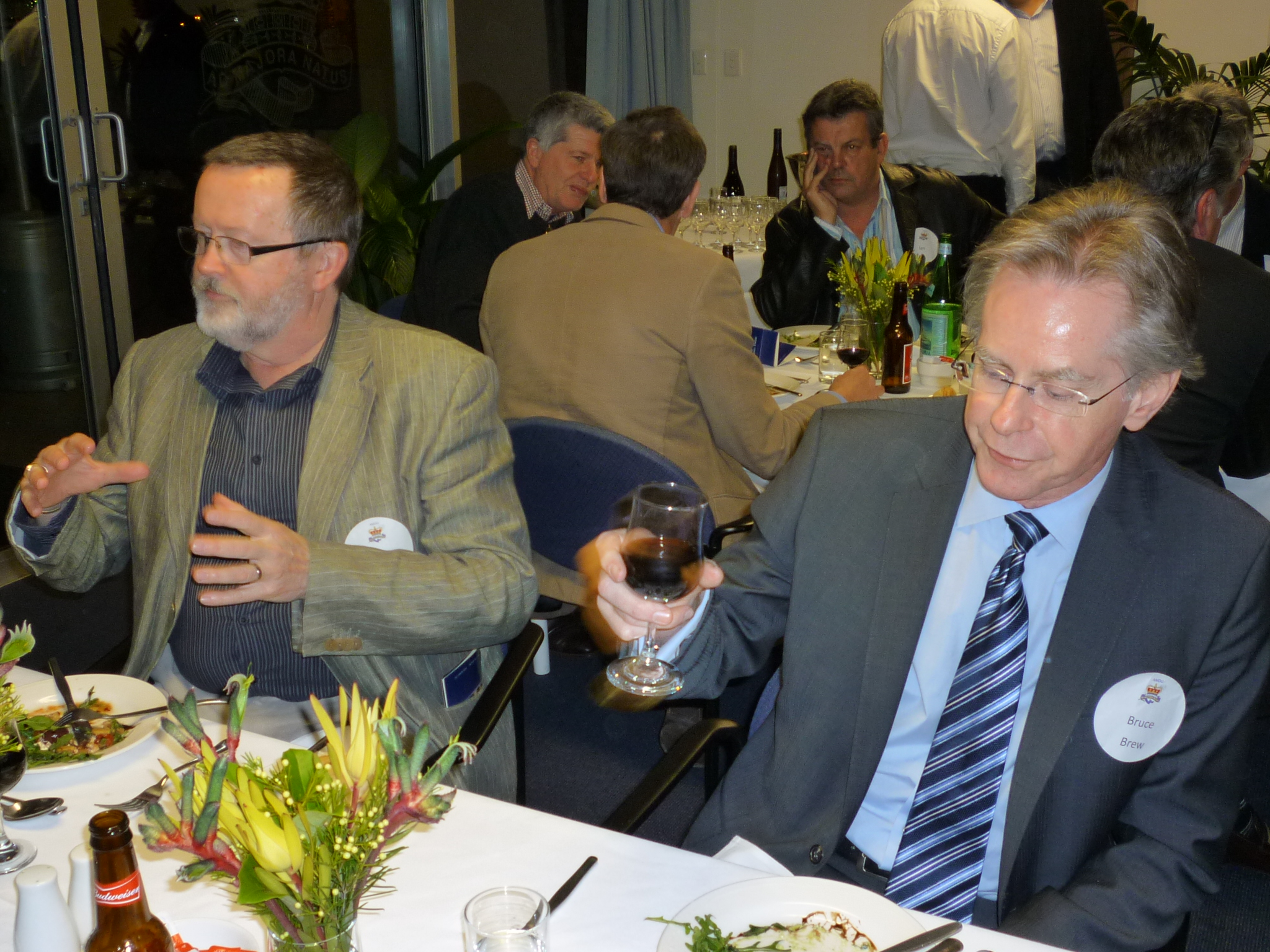 Tony Firth and Bruce Brew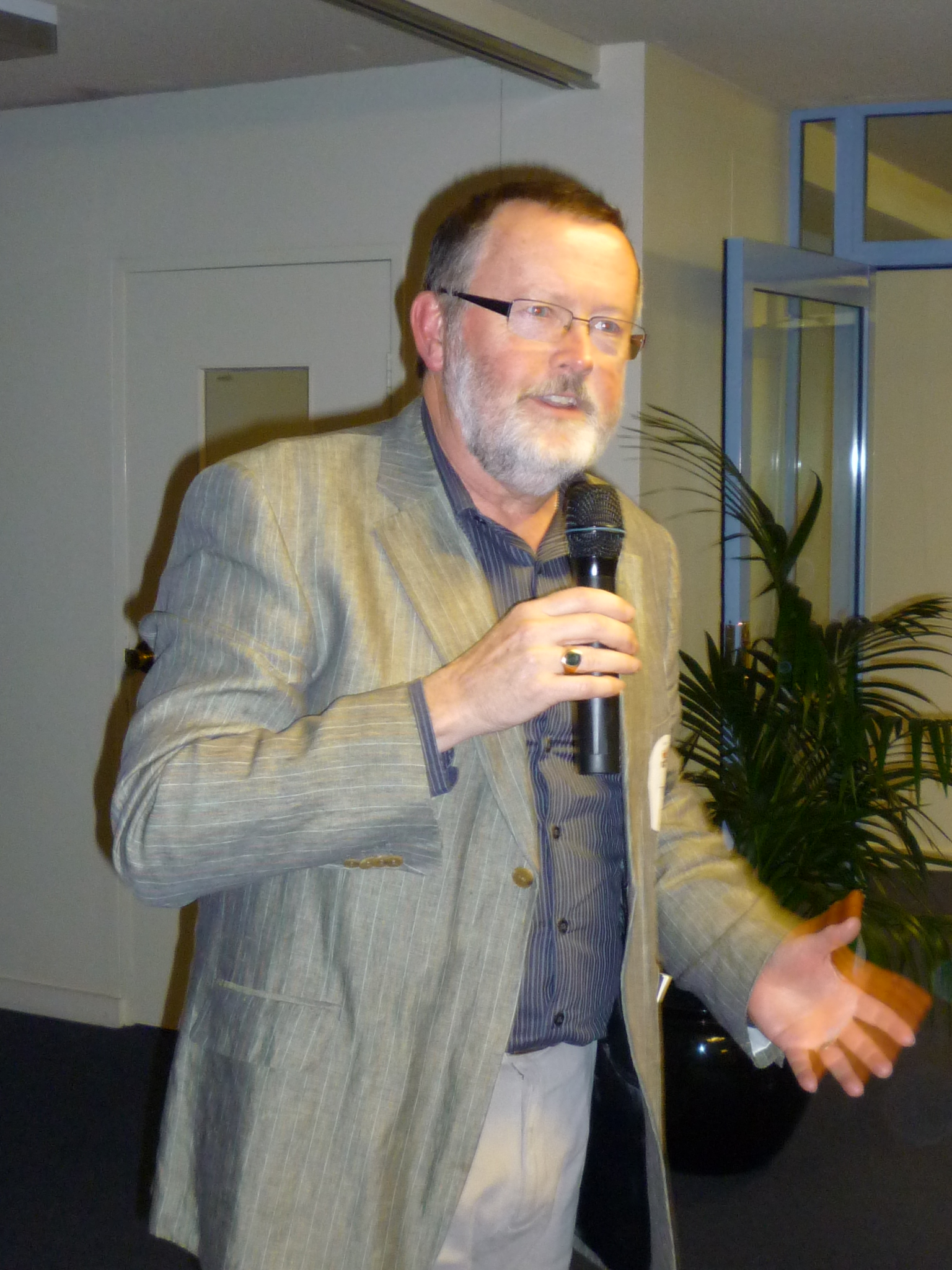 Tony Firth in action which started the reflections of each class member at our dinner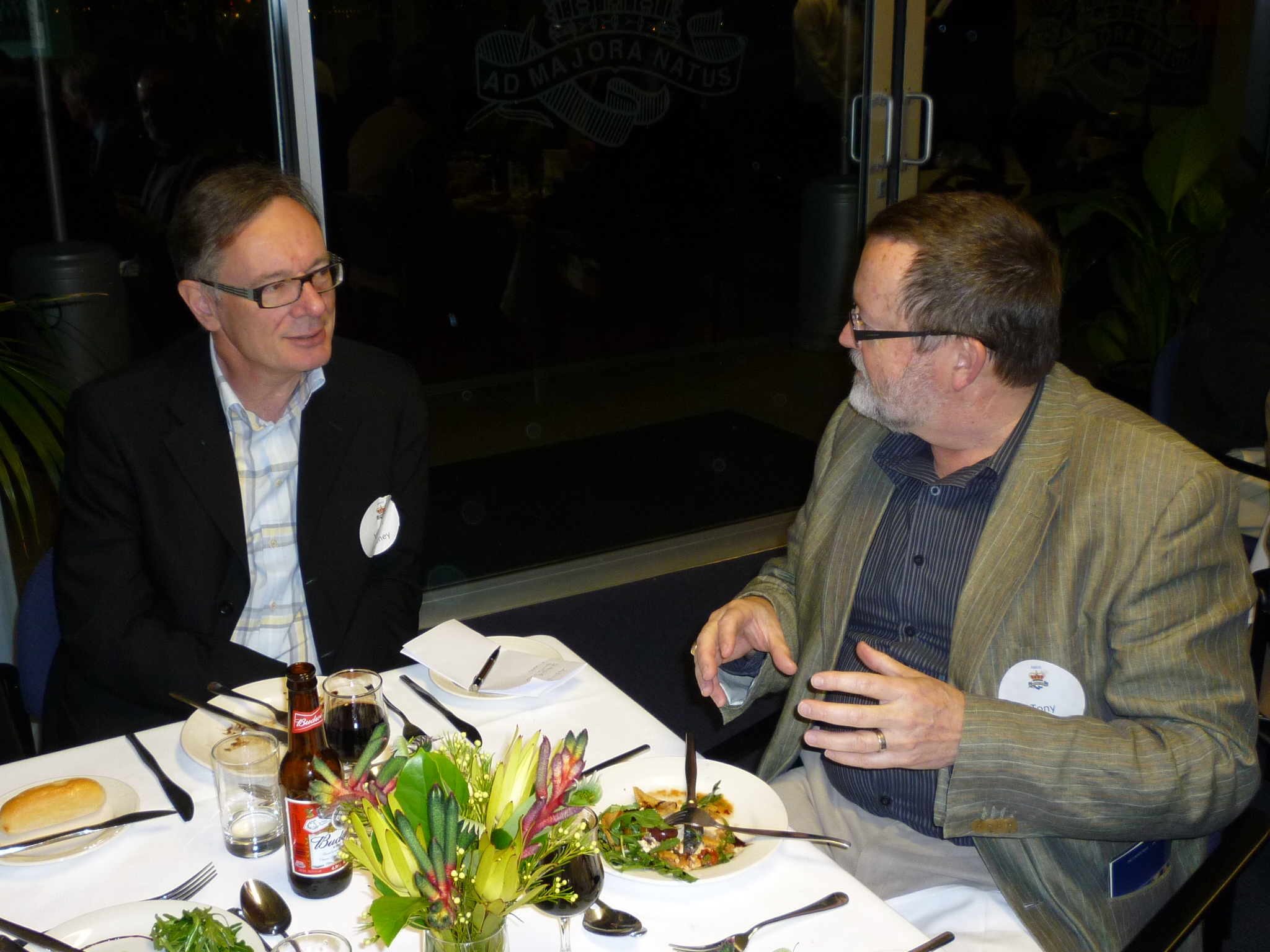 Vince Sweeny and Tony Firth in conversation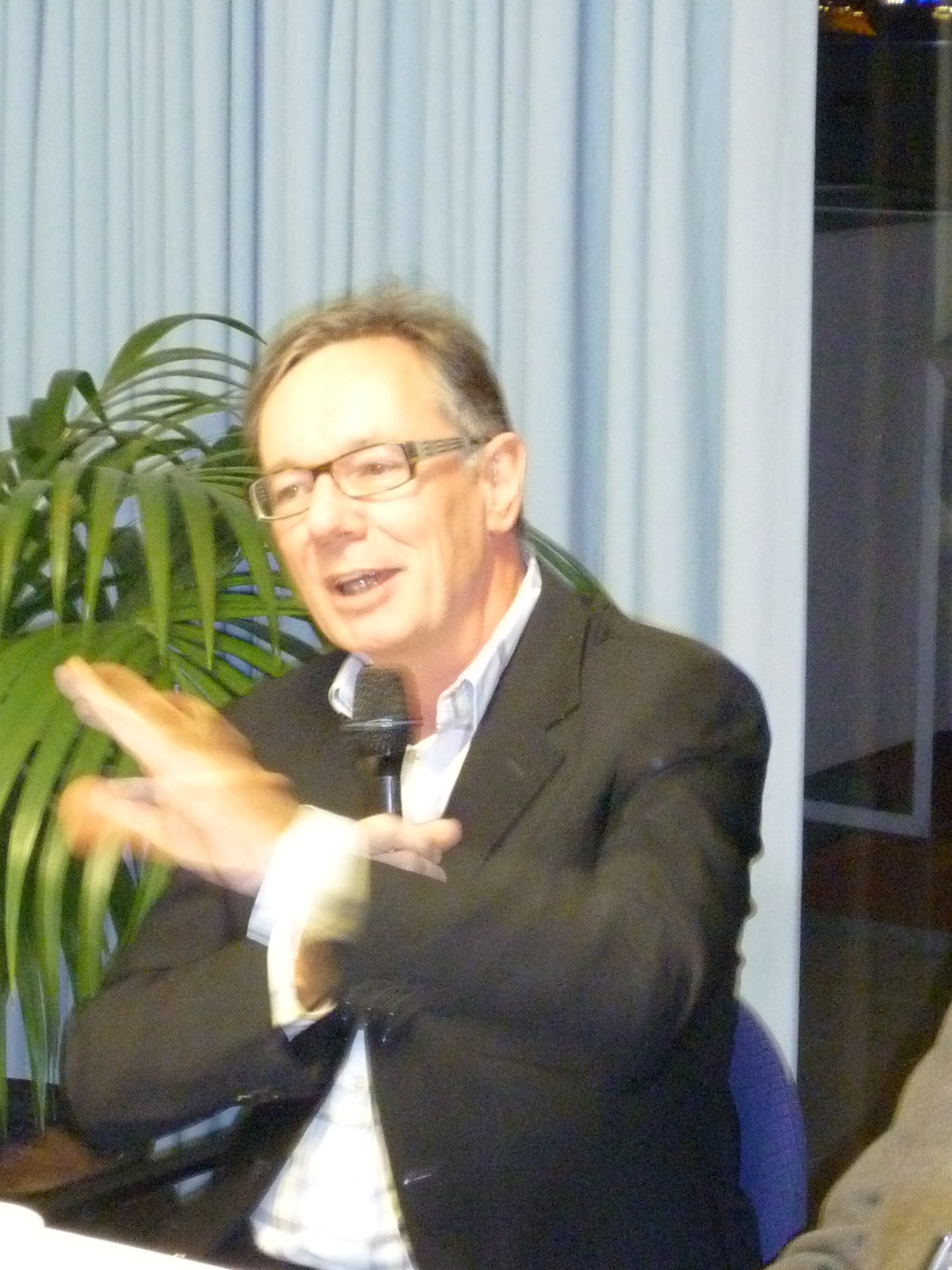 Vince speaking to us on the night.
Like several members our 1972 class, Vince's sons have gone to the College
and he still has a son in the senior school.