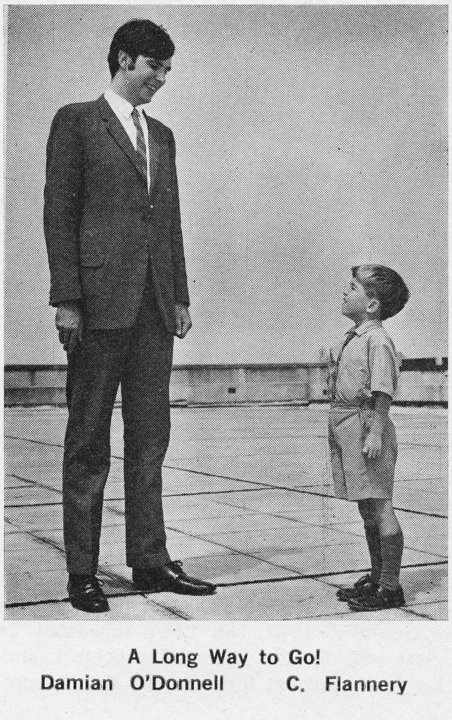 Damian 'Tiny' O'Donnell with Chris Flannery in the Aloysian 1971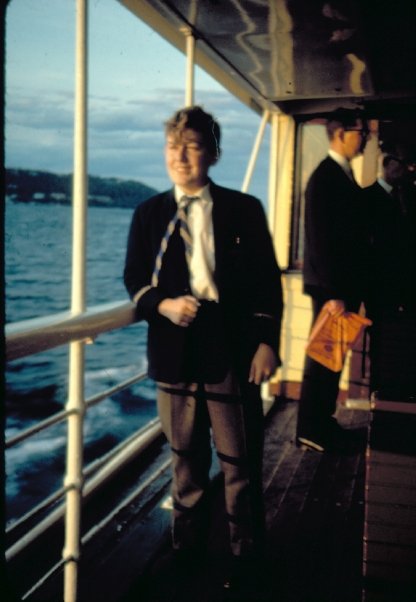 "We sail the ocean blue and our saucy ship's a beauty.
we're sober men and true and attentive to our duty!"
HMS Pinafore
Tim Hayman preparing for his many years
as an excellent performer and director of G&S operas
in community theatre, here on the
Manly Ferry Baragoola (1922-1983)
circa 1968

Our generation was somehow a touch lost in all the uproar of those days:
There was the pill, pot and the Vietnam war.
Outrageous scenes on Australian TV in Channel 10's Number 96.
Movies that shocked the world such as "Midnight Cowboy".
Maybe Geoff Deegan was right after all.
What a wonderful human being he is
and he would be thrilled to meet his former louts and larrikins!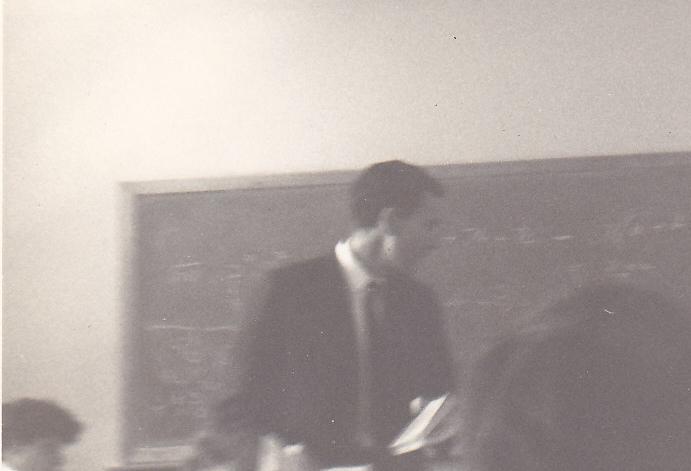 from Tim Hayman: photos from RK Class 1970 with Geoff Deegan.

Tim said:
All I remember of the photos was the one I took of Geoffrey Deegan in RE class 'righteous anger...let me at him!'

I believe this shot was taken after Richard Cartwright threw the Mons Ronald Knox New Testament
into the garbage bin and Mr Deegan lost it totally and "flayed him alive!"
Yes we were too young for the Hippies and too old for the Punks.
Damian Macey SAC 74 said of the 70-75 era:
"We were Post Peace and Pre Punk!"

Sadly Mr Kevin Davis is no longer with us.
He is in Heaven and I imagine still giving everyone "5 lines in ink!"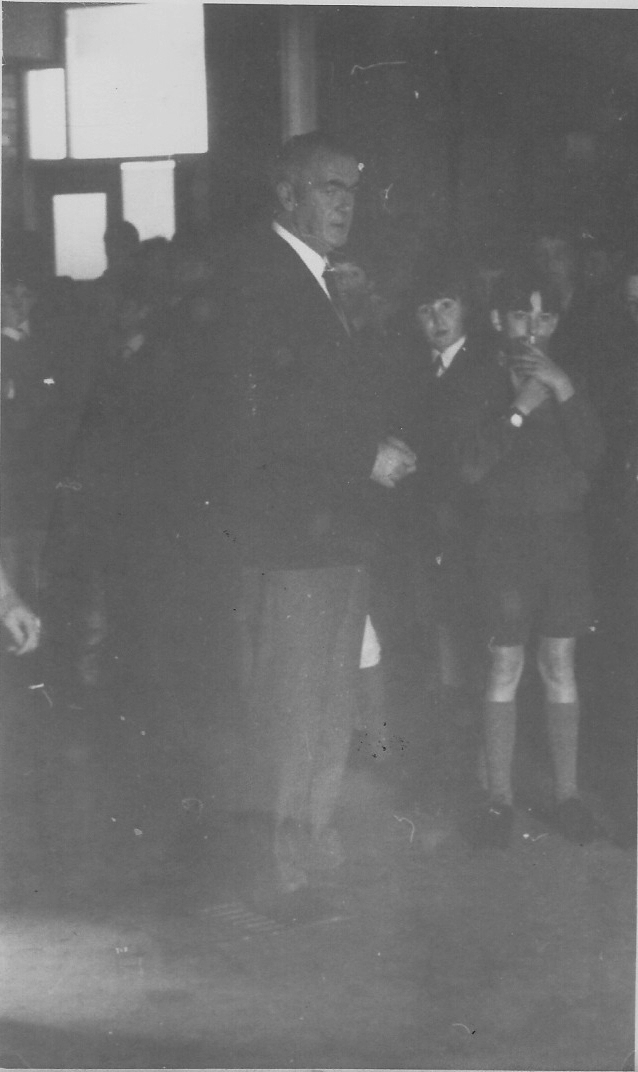 The late Kevin Davis

How about Fr "Boris" McEvoy SJ, his golden thumb and Norton 500 single:
what a great man he was and our Prefect of Studies.
Fr Pat "Boris" McEvoy SJ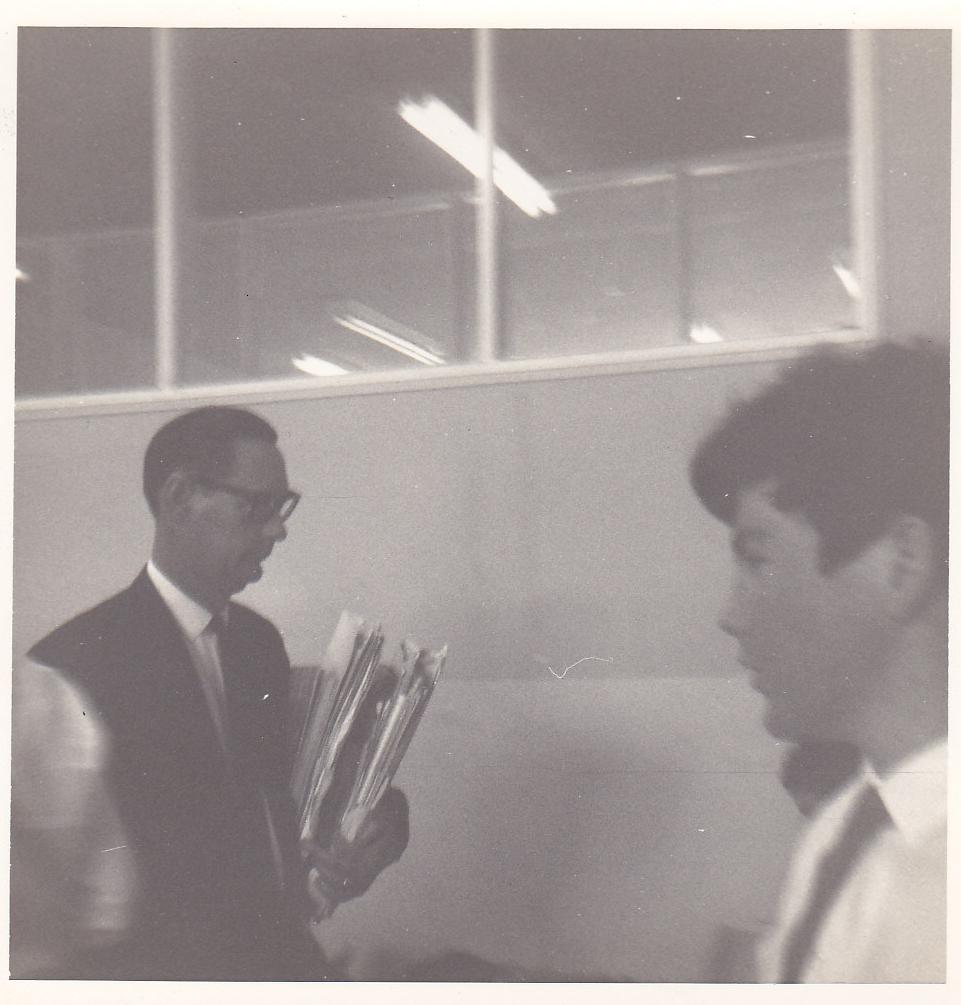 Don Hardman and the late Michael Jude on the right
& his son Adrian SAC 1978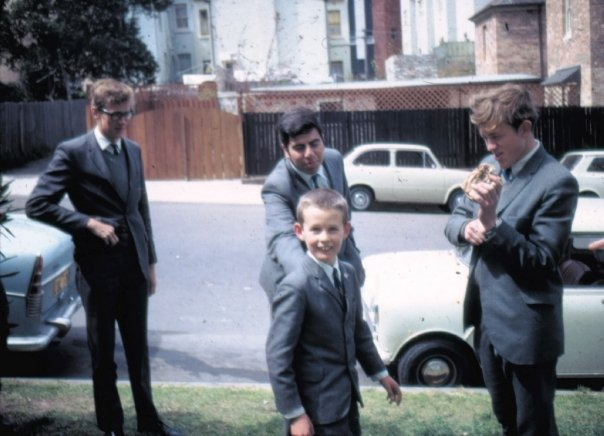 who will ever forget his
"Don't look at me like a stunned mullet!"
or
"jography filerms!"
"son have you been watching Gilligan's Island again instead of doing your homework!"
and of course
"Curtis continue the reading!"
as Don would sit and correct the bundle of papers he always
had under his arm as we can see above. The late Michael Jude is also in this picture.
just in from Martin Curtis:

"These pix are so good !
Look at that Don Hardman one....what a beauty ...." Fay, you are king of the geographic garden."
Don Hardman classic quote just in from Pat Donnelly:
"Son do it my way and you will succeed, do it your way and you will fail!"


We have just received a lovely email from The Don's son Adrian
Martin,

Great to see you making the effort for a 40th reunion!
I know dad will make every effort to attend. As the young Hardman (Adrian SAC 1978) in your photo, I thought it only appropriate I add a few of Dad's classic quotes I remember from our great school days and have not as yet made your list.
"Burn the midnight oil"

"Don' t act like a wounded bull or I will send you down to Father Moore for a tranquilliser"
Hope you all have a great night, I can add the venue is outstanding having also used it for our 30th reunion a couple years ago.

Best Regards,
Adrian Hardman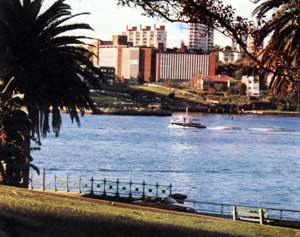 Apart from a small reunion I organised in 1979 there has never been
an official reunion for the 1972 HSC Year.
There were several SAC 73 lads there as well: Rene Leveaux, Randall Churchill.
Paul Tumminello has just informed me that Tony Firth organised a reunion in 1997 for our 25th anniversary.

In 2012 it will be our 40th annivearsary
and some of our class would like to get together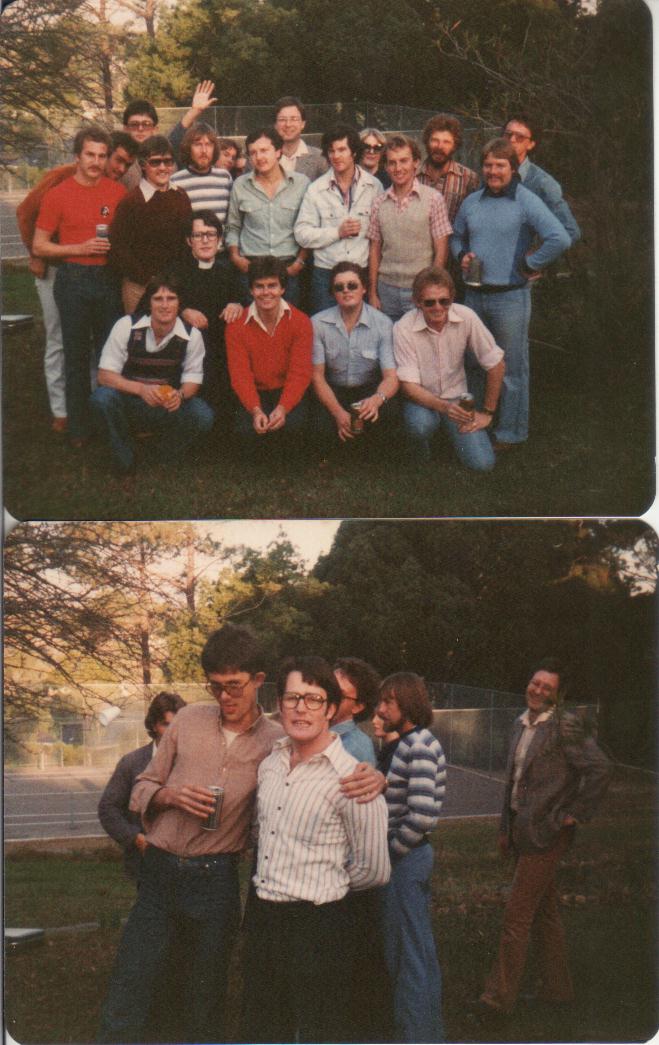 If you are interested in a reunion, have memorabilia we can upload or would like to get in touch for further information
please contact Martin Cooke.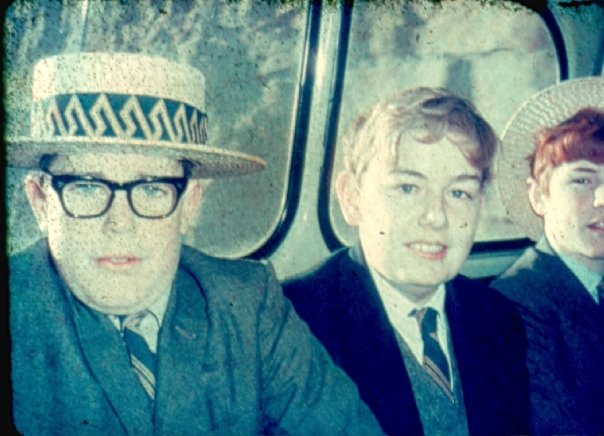 On the 772
Martin Cooke, Tim Hayman and Peter Mahoney circa 1968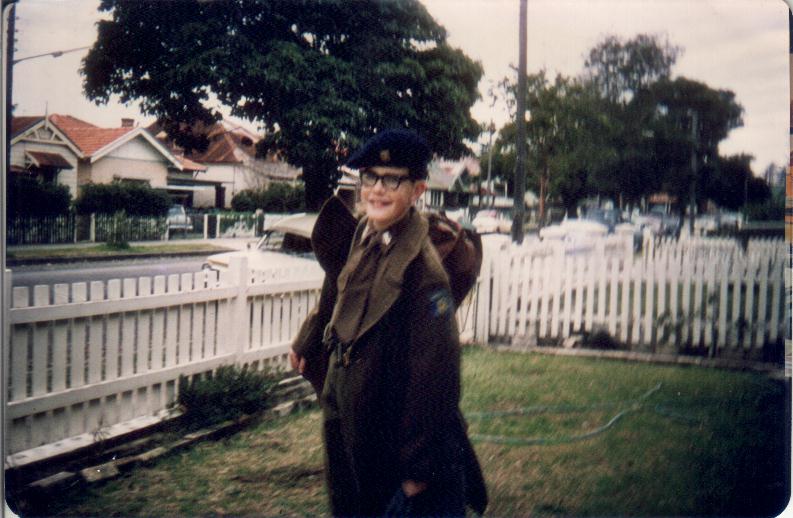 Off to Singleton Cadet Camp "D Block" 1968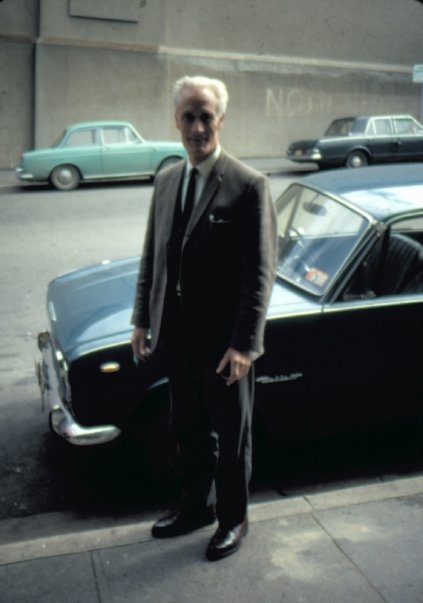 Harry Power "Ah Boy you've got 25!"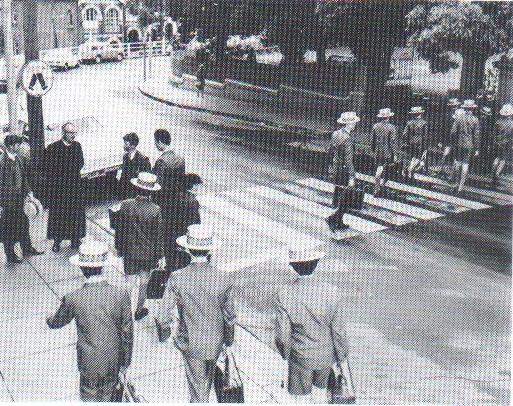 Fr O'Donovan at his favourite spot after school:
"Hey Fella! Do that coat up and straighten that boater!"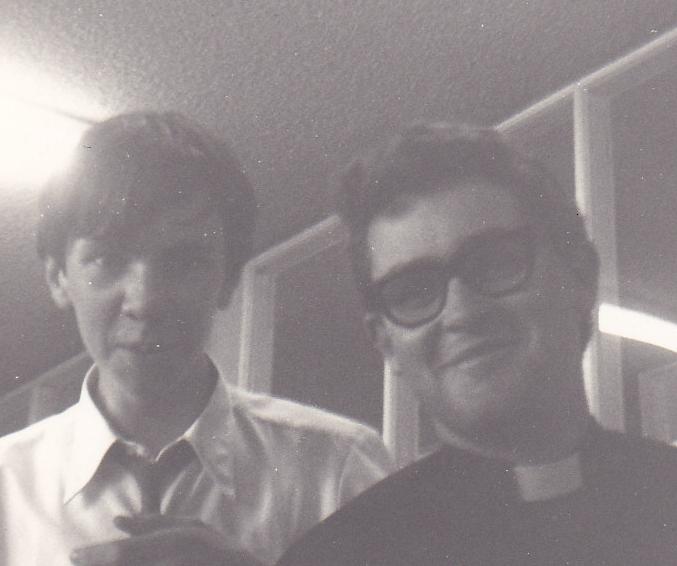 Maurice Mahady and the late Fr Geoff "Jessie" James SJ.
4B History Class 1970
Tim remembers Jessie's classic:
'Hayman!...Get out!'
"is all I remember...sad to hear he is gone, though"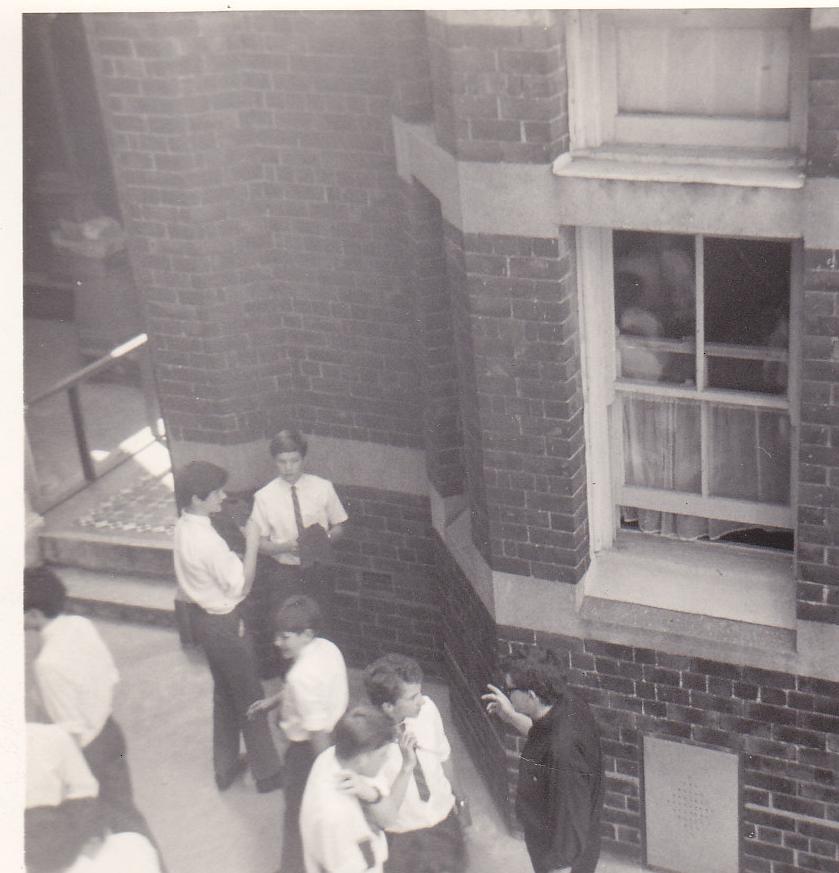 The late Geoff James SJ talking to some of the SAC73 class near the remains of the original school building
and what was known as the "covered play area",
I recognised Rene Leveaux talking to Mr James SJ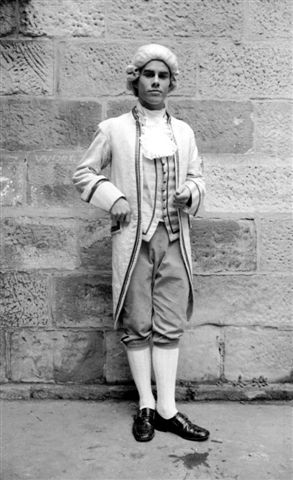 Pat Donnelly as Giuseppe in the 1973 SAC
production of The Gondoliers
The Mikado of 1971:
a decisive milestone for the career paths of
Pat Donnelly and Martin Cooke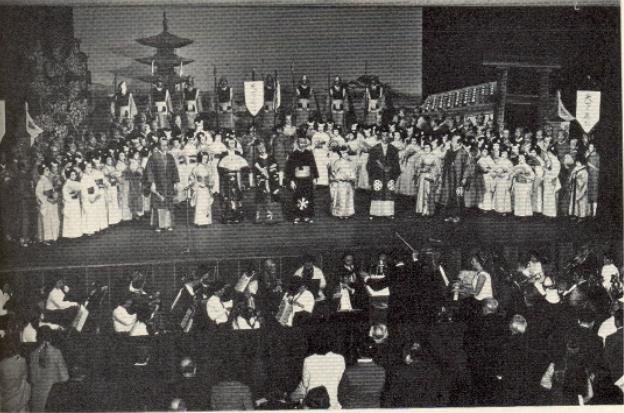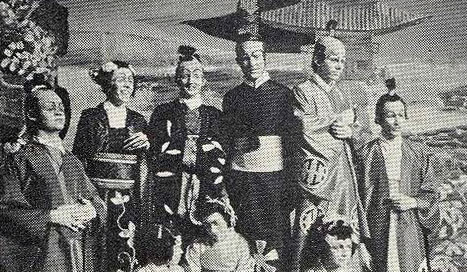 standing: Nick Lush far left, Huon Snelgrove, Pierre Romano, Martin Cooke, Pat Donnelly, John Grinter.
seated: John Faassen, Jim L'Estrange and Paul Dyer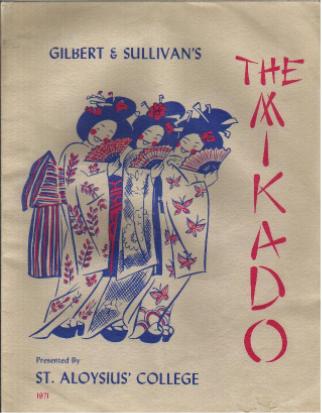 1971
In 1972 Tim Hayman and Pat Donnelly starred in
Ruddigore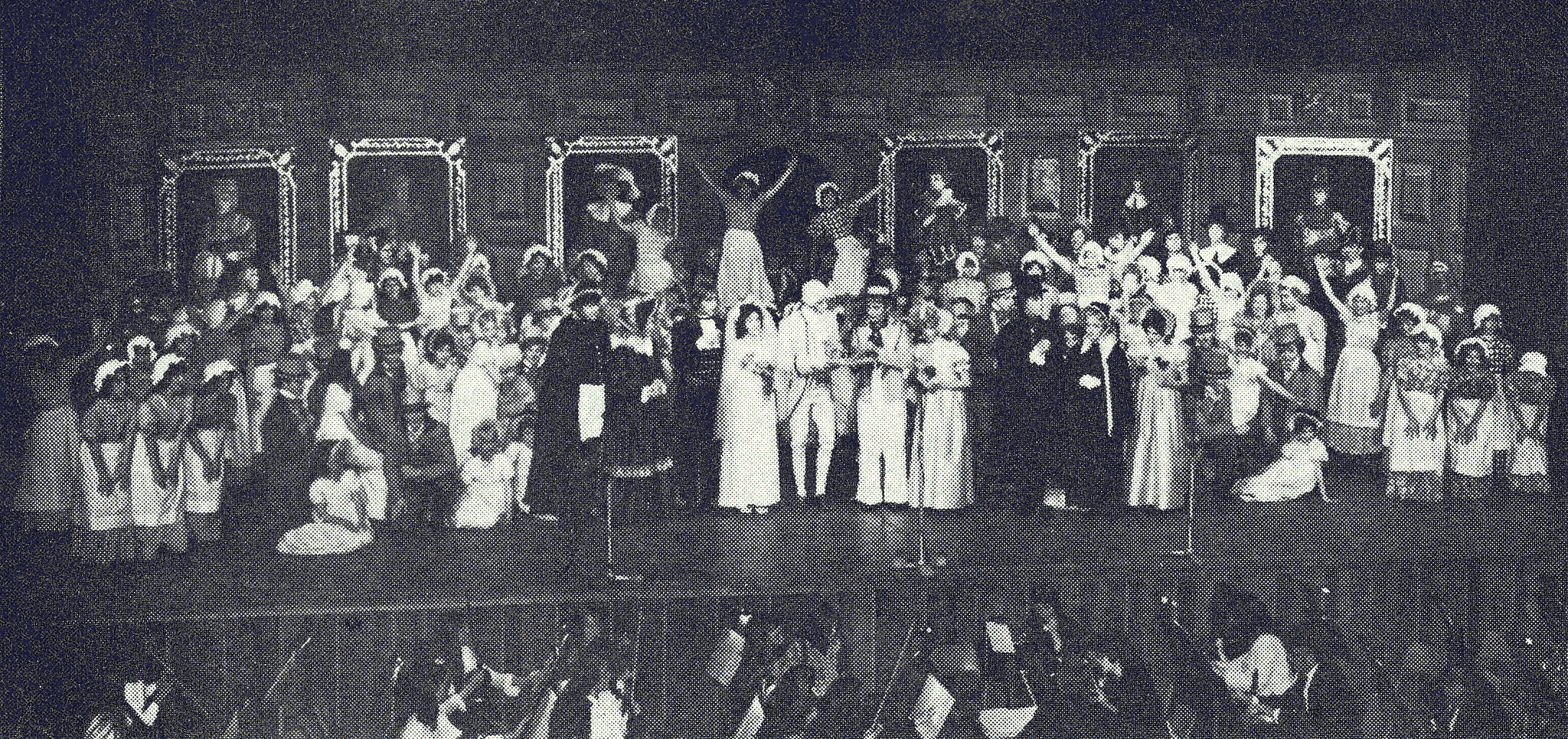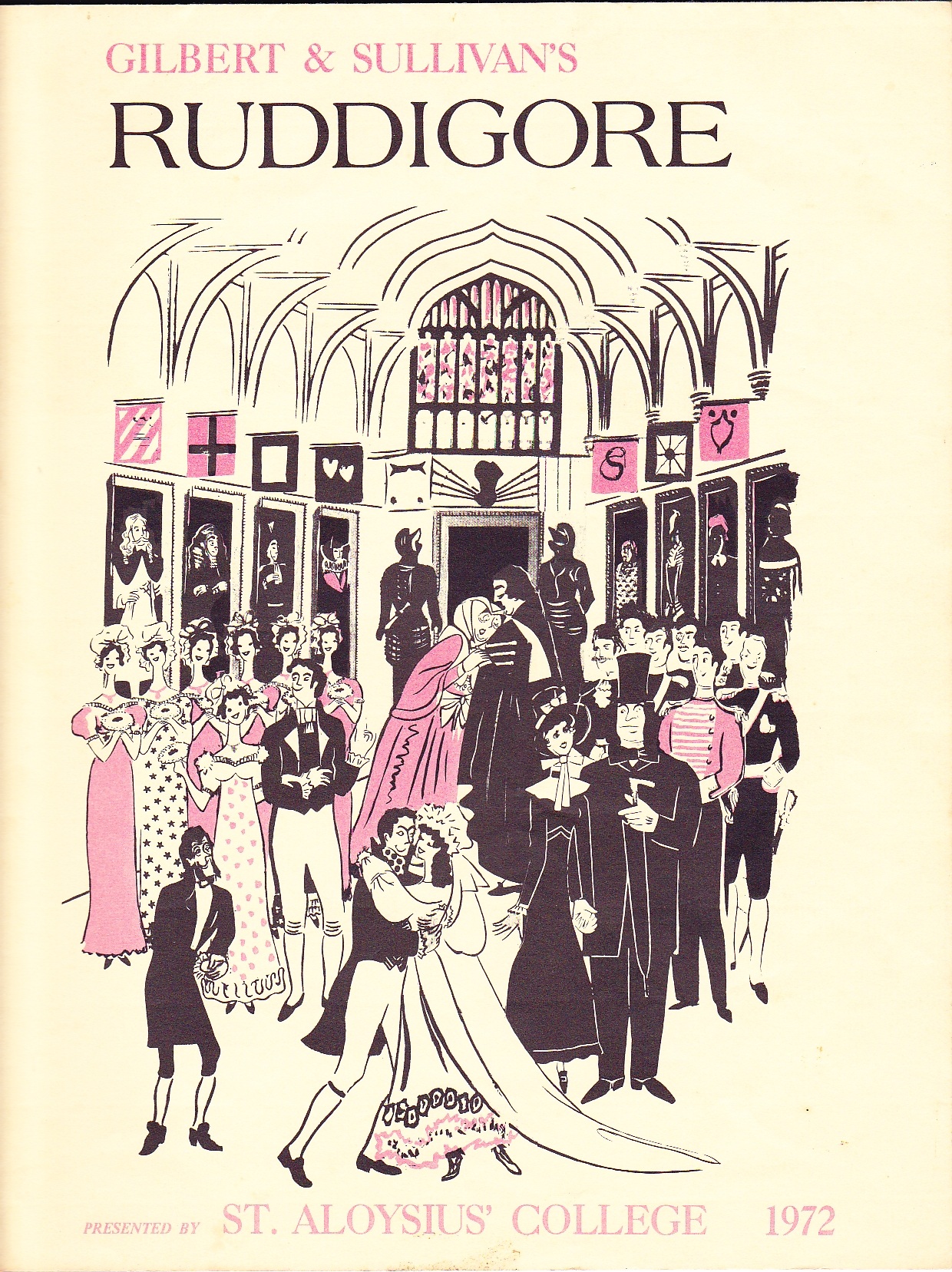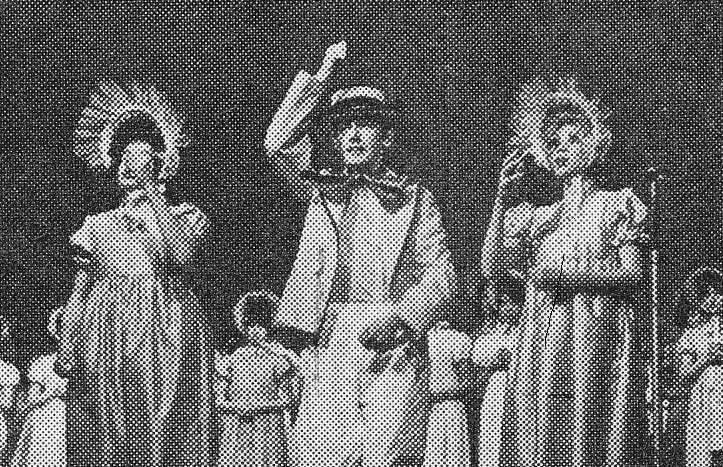 Tim Hayman Dancing the Hornpipe
Act I Ruddigore