MARTIN COOKE
Baritone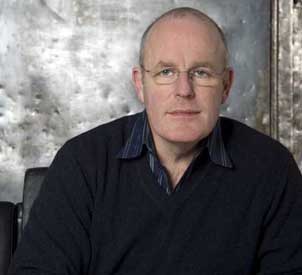 BIOGRAPHY
MARTIN COOKE began his vocal studies with Evelyn Hall de Izal. In 1984 he graduated from the Sydney Conservatorium of Music with Merit having studied with Associate Professor Valerie Collins-Varga and in the same year was a founding member of The Song Company.
After winning various awards and scholarships Martin Cooke went to Europe in 1985. He furthered his vocal education in Munich with the noted Australian international tenor, the late Kenneth Neate. In 1987 he won an Australian/Italian government scholarship to study the Italian language in Perugia. He also appeared in the Salzburg Festival of 1987 as Tirsis in the highly acclaimed baroque opera Diana by Reinhard Keiser.
Martin Cooke made his first appearance in Germany at the Bavarian State Opera in the Münchner Singschul' of 1989; a summer master course for young professional singers that is part of the Munich Opera Festival. He was chosen to be one of sixteen soloists to appear in the final concert, which took place in the National Theatre with the Bavarian State Orchestra.
Martin Cooke had an outstanding success as St. Peter, in the sacred opera Il Lutto dell' Universo-The Mourning of the Universe by Kaiser Leopold I of Austria. This performance was a co-production between the Bavarian State Opera Studio, Bavarian Radio and Television and St. Michael's Church celebrating the 450th anniversary of this historic Jesuit edifice in Munich. Il Lutto dell' Universo has been re-televised on several occasions during the Easter period since the first German performance in 1990.
Martin Cooke has recorded for BMG Classics as Bello in G. Puccini's La Fanciulla del West under the baton of Leonard Slatkin; featuring Dennis O'Neill as Dick Johnson and Eva Marton as Minne. In 1997 he appeared as Bello and Cecco in the world premiere of the opera Peter Pan; composed by Wilfried Hiller and produced by the late August Everding, this opera was performed in the recently restored Prinzregenten Theater and was highly acclaimed by the German national press. Peter Pan is now available on CD through Deutsche Grammophon.
Apart from his contract as the first Australian to be a permanent member of the Bavarian State Opera Chorus, Martin Cooke is in demand as a soloist in oratorio and concert performances in Munich and throughout Germany and Austria.
Martin Cooke appears regularly as a soloist in Salzburg Cathedral and St Michael's Church in Munich. In June 2000 he interpreted the title role in Mendelssohn's monumental oratorio Elijah in this historic city with the Salzburger Liedertafel, the Dresden Singakademie and the Dommusik Orchester, conducted by Domkapellmeister Janos Czifra. Highlights in 2001 included performances of Mozart's Requiem and Carmina Burana by Carl Orff.
In September 2003 Martin Cooke sang the baritone role in three staged open air performances of Carl Orff's Carmina Burana for the millennium celebrations of the city of Wolfratshausen. Further engagements included performances of Handel's Messiah and in June 2004 two performances of the Brahms Requiem in the Philharmonie concert hall in Munich. In 2007 he was soloist with the Chorus of the Bavarian State Opera for the mass celebrated in St Michael's Church Munich for the opening of the Munich Opera Festival.
In August 2008 Martin Cooke and Rosemarie Ammende-Haaf recorded a CD, Deutsche Lieder - Australian Art Songs featuring compositions that span three centuries. The selections include Lieder from Rosemarie Ammende's late husband, the noted Munich composer Dietrich Ammende, Lieder by Franz Schubert and the Art Songs of two contemporary Australian composers Phillip Wilcher and George Palmer.

On Good Friday April 2nd 2010 Martin Cooke sang the bass arias in the St Matthew Passion with the Mozart Vokal Ensemble, Andechs Andechser Chorgemeinschaft and the Orchester "Ensemble Lodron" München under the baton of Anton Ludwig Pfell. The Süddeutsche Zeitung review stated: Martin Cooke presented himself as a profound bass, vocally powerful, a beautiful sound and secure in intonation. Wonderful his aria "Gerne will ich mich bequemen" presented with unbelievable resonatoric depth.
His many engagements have taken him throughout Central Europe performing in such cities as Paris, Aix en Provence, Marseilles, Brussels, Vienna, Graz, Hamburg and Cologne. He has appeared in Tokyo and regularly returns to Australia for recitals and concerts.
CV and Repertoire
Musical Education:
Diploma of Operatic Art and Music Theatre
with 'Merit' 1984
Sydney Conservatorium of Music
Opera School
Tertiary
Qualifications:
Associate Diploma in Religious Studies 1980 Catholic Theological Union Australia

Diploma (credit) - L'Universita Italiana per Stranieri di Perugia
1987 three-month full time language course
Vocal
training:
Kenneth Neate Munich (1985-1997)
Donald Munro (1988)
Associate Professor Valerie Collins-Varga Sydney (1981-1985)

Norman Tonge (1980)
Evelyn Hall de Izal Sydney (1973-1980)
Languages:
German and Italian - spoken and written
French - grammatical understanding and pronunciation

Engagements
Opera:
Bello in Peter Pan by Wilfried Hiller
produced by August Everding in
Prinzregenten Theater Munich 1997
Tarquinius in The Rape of Lucretia B Britten
Hamburg 1992 -Young Forum Theatre

Leporello in Don Giovanni W A Mozart Biberach 1991 -Mozart Festival
Saint Peter in Il Lutto dell' Universo
Kaiser Leopold I of Austria
St Michael's Church Munich 1990

Tirsis in Diana Reinhard Keiser
Salzburg Festival 1987
Recordings/
Television:
BMG Classics Bello in La Fanciulla dell' West-Puccini
Bavarian Radio Orchestra - Leonard Slatkin conductor
Eva Marton as Minne and Dennis O'Neill as Dick Johnson
Deutsche Grammophon Bello in Peter Pan
by Wilfried Hiller. World Premiere. Produced by
August Everding in the Prinzregenten Theater Munich
Bavarian Radio and Television
St Peter in Il Lutto dell' Universo by Kaiser Leopold I
450th anniversary of St Michael's Church Munich 1990

REPERTOIRE WITH ORCHESTRA
Cantatas:
J.S. BACH:
Schauet doch und sehet... BWV 46
Kreuzstab Kantate BWV 56
Sie werden aus Saba alle kommen BWV 65
Also hat Gott die Welt geliebt BWV 68
Wachet, betet,seid bereit allezeit BWV 70
Gott, der Herr, ist Sonn und Schild BWV 79
Sei Lob und Ehr'dem höchsten Gut BWV 82
Wachet auf ruft uns die Stimme BWV 140
Sehet wir gehen hinauf gen Jerusalem BWV 159
Magnificat in D maj. BWV 243
Magnificat in Dmaj Wq 215 C.P.E.Bach
Masses:
Mass in B minor BWV 232 J.S.Bach
Mass in C Op 86 Beethoven
Mass No.4 in C Cherubini
Mass in Fmaj Op147 A.Diabelli
Mass in G maj Pastoral Mass K.Kempter
Messe Solennelle St Cecilia Mass C.Gounod
Messe Breve No.7 in C C.Gounod
Messe cum Jubilo Maurice Duruflé
J. HAYDN:
Missa in D minore Nelson Mass
Missa in Tempore Belli Pauken Messe/ Mass in Time of War
Theresien Messe - Theresien Mass
Missa Sancti Nicolai Nicolai Mass
Missa Cellensis Maria Zeller Mass
Missa St Bern.v Offida Heilig Messe All Saints Mass
Missa in Bb Harmony Mass
Missa in Bb Creation Mass
Missa Brevis St Jo.de Deo Kleine Orgelsolo Messe
Missa Brevis Grosse Orgelsolo Messe


W.A. MOZART:
Missa in Gmaj KV 49
Missa in C Dominikus Mass KV 66
Missa Brevis in F KV 192
Missa Brevis in D KV 194
Missa Brevis in C Spatzenmesse KV 220
Missa in C Credo Mass KV 257
Missa in C Spaur-Picolomini Mass KV 258
Missa in C Orgel Solomesse KV 259
Missa Brevis in Bflat KV 275
Missa Brevis Coronation Mass KV 317
Missa Brevis in C KV 337
Missa in C minore KV 427
Waisenhaus Messe-Orphanage Mass

Festival Mass in Dmaj. O. Nicolai
Messa di Gloria G. Puccini
Mass in Cmaj. Op 69 J.Rheinberger
Mass in Amaj. Op126 J.Rheinberger
F. SCHUBERT:
Mass in F Maj. D105
Mass in Ab D 678
Mass in G maj. D167
Mass in Bb D324
Mass in Cmaj. D452
Mass in Eb-Freischützmesse C.M.v Weber
Opera:
* performed on stage
Ottone* L'ncoronazione di Poppea Monteverdi
Tirsis* Diana R.Keiser
Papageno* Die Zauberflöte Mozart
Leporello* Don Giovanni Mozart
Figaro* Le Nozze di Figaro Mozart
Guglielmo* Cosi fan Tutte (in concert) Mozart
Belcore Elisir D'amore Donizetti
Valentine Faust Gounod
Bello* Peter Pan Wilfried Hiller
Germont* La Traviata (in concert) Verdi
Rodrigo* Don Carlo (in concert) Verdi
Wolfram* Tannhäuser(in concert) Wagner
Marcello La Boheme Puccini
Bello* La Fanciulla dell' West Puccini
Silvio Pagliacci Leoncavallo
Tarquinius* The Rape of Lucretia Britten
Oratorios:
Christmas Oratorio I-VI J.S. Bach
Easter Oratorio J.S. Bach
Stabat Mater A.Dvorak
The Messiah G.F.Händel
Israel in Egypt G.F.Händel
The Dettingen TeDeum G.F.Händel
The Creation J.Haydn
The Seasons J.Haydn
St Paul F.Mendelssohn
Elijah F.Mendelssohn
Christmas Oratorio C. Saint-Saens
Der Stern von Bethlehem (op. 164) -
Joseph Rheinberger
Passions:
St Matthew Passion (Jesus and arias) J.S. Bach
St John Passion (Jesus and arias) J.S. Bach
St Luke Passion-1744 (Jesus and arias) G.F.Telemann
St Matthew Passion-1746 (Jesus) G.F.Telemann
Requiems:
Ein deutsches Requiem Op 45 J.Brahms
War Requiem Op 66 B.Britten
Requiem Op 9 M.Durufle
Requiem Op 48 G.Faure
Missa de Profunctis 1771 M.Haydn
Requiem KV 626 W.A.Mozart

Symphonies:
No. 9 Op 125 An die Freude L.v Beethoven

Gilbert and Sullivan:
* performed on stage
Mikado* The Mikado
Pish Tush* The Mikado
Giuseppe* The Gondoliers
Samuel* The Pirates of Penzance
The Usher* Trial by Jury
Major* Patience
Misc:
Duets for two basses H. Schütz
Ich bin jung gewesen
Ich beuge meine Knie
Vom Aufgang der Sonne
Herr, neige deinen Himmel

Coffee Cantata J.S. Bach
Pimpinone G.F. Telemann
An Intermezzo for Soprano, Baritone
and chamber orchestra
Concert and Recital Highlights from 1988-2009
Tokyo:
Solo recital including the Coffee Cantata of J.S.Bach
with the soloists of the NHK Symphony Orchestra Japan 1988
Munich:
Lieder recital 'Composers in Bavaria'
Munich Musicians Association
Lieder by Bavarian Composer Dietrich Ammende (1901-1980)
Rosemarie Ammende-Haaf - pianist 1998
Australia Day Concert January 26th 2009
Deutsche Lieder-Australian Art Songs
with Rosemarie Ammende-Haaf
Künstler Haus Munich

Lieder recital
Four Serious Songs J. Brahms
Let us Garlands Bring G. Finzi/Shakespeare
Munich Musicians Association
Rosemarie Ammende-Haaf pianist 1999
Lieder and Aria concerts in the Max Joseph Hall of the Residence 1987-1993
Final concert of the Münchner Singschul' mastercourse with the Bavarian State Orchestra in the National Theatre, Munich Opera Festival 1989

Soloist in St Michael's Jesuit Church 1989-1992. 2008 current
Currently soloist in Maria Schutz Church- Pasing
Sydney:
Lieder concerts for the Conservatorium Association and
The Manly Music Club 1993
Vocal recital at the Carrington Hotel Katoomba
Michael Black-Opera Australia associate artist September 1999
Opening Concert of the Manly Arts Festival September 1999, 2005 and 2006
Manly Music Club
Vocal recital with David Miller AM associate artist

Offenburg:
Memorial concert with the Chamber Ensemble of the Bavarian State Opera for Senator Burda, founder of the famous Burda Publishing House 1990. Lieder recital
Paris, Marseilles, St John Passion and St Matthew Passion of J.S.Bach 1991-1992
Aix en Provence,
Vienna,Brussels:

Salzburg: Soloist Salzburg Cathedral since 1993