Real Audio excerpts from interview with Roger Howell recorded at Roger's house March 2001. Many thanks to Roger for generously giving his time for the interview as well as for the many coffees.

If the audio stream is buffering too slowly try clicking on the link with the right mouse button and selecting 'save target as' and download the file to be played from your computer. In Netscape select 'save link as' with the right mouse button.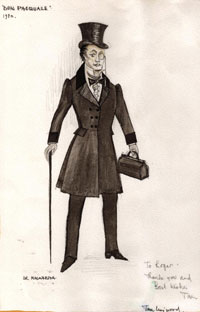 Transcript of interview available shortly
Where were you born, tell us about your early years
250 Kb
252 kb
What music was available to you in your school years?
223 kb
Your first theatrical experience?
413 kb