VALE
Kenneth Neate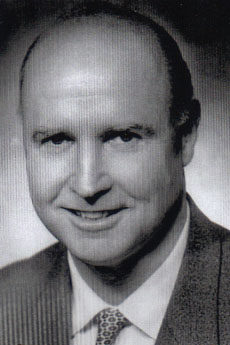 *28.7.1914 Cessnock - Australia
+ 27 .6.1997 Munich - Germany
By
Martin Cooke
Shortly after midnight on Friday the 27.6.1997 the noted Australian dramatic tenor Ken Neate passed away peacefully in his sleep at his Munich residence, just one month short of his eighty-third birthday.
Ken, in full possession of his vocal powers, had just spent a wonderful evening at the studio working with three of his pupils who were preparing for a "3 Tenors" concert. The night was rounded off in song and good food at a nearby restaurant. He then returned home to resume working on his book, wrote a list of things to do for Friday and retired to bed. He passed away in the same manner as he had lived - a gentleman.
Ken Neate was indeed an amazing man: a good friend whose wisdom and experience was a fount for us all. We will miss him dearly.
It was ATLANTIC SPOTLIGHT, an international broadcast from the BBC's London studios to celebrate the armistice of World War II, that introduced Flying Officer Ken Neate of the Royal Canadian Airforce to European radio listeners in 1945.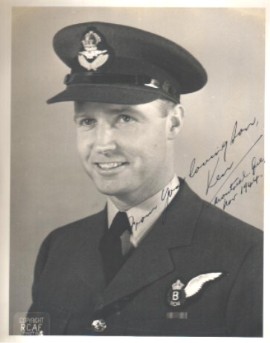 Flying Officer Ken Neate
of the Royal Canadian Airforce
in a picture dedicated to his mother Montreal 1944

As it happened, the foundations of a solid career had already been laid in Australia, where he was born on the 28.7.1914 in Cessnock on the Central Coast of New South Wales.
He was elected captain of Cessnock High; was captain of the athletics team and vice captain of the cricket and football teams. He received his "Blues" for outstanding sportmanship including swimming. In the Leaving Certificate of 1932 he matriculated with honours and won a teachers scholarship.
The early acoustic recordings of Enrico Caruso, John McCormack, Nellie Melba and Peter Dawson had fired the imagination of an independent-spirited country boy to travel abroad and study at the source, the song literature of Italy, France and Germany; and if possible, to become a tenor.
Ken Neate began his piano and vocal studies with Kezie Frazer in Newcastle, moving on to Sydney for repertoire studies with Lute Drummond and Italian opera with Lionello Cecil. He then joined the New South Wales Policeforce where he served in the inner city regions of Kings Cross, Redfern and Haymarket. The policeforce were prepared to pay for his vocal lessons if he sang in their choir; Ken immediately became a soloist in N.S.W. Police Choir and soon was a celebrity in Sydney known as "The Singing Policeman".
Constable Ken Neate
"The Singing Policeman"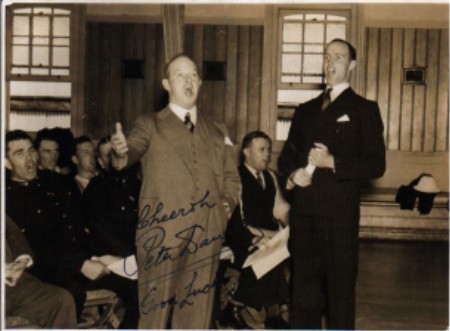 The great Australian baritone Peter Dawson with Ken and members of the NSW Police Choir 1938

In the late 1930's he sang his first operatic roles as Pinkerton in Madam Butterfly and the title role in a concert performance of Lohengrin with the Melbourne Symphony Orchestra.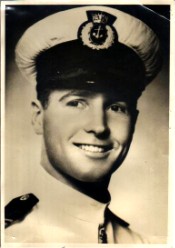 Ken as Pinkerton in Brisbane 1937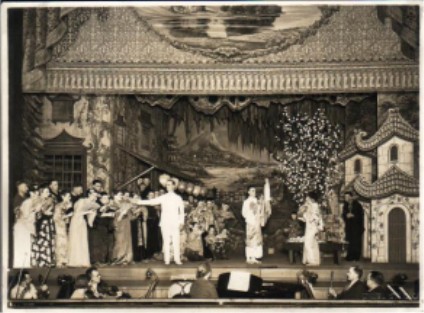 After an audition at nine o'clock in the morning, accompanied by Ivor Newton at the piano, the internationally acclaimed Australian baritone John Brownlee called a press conference and declared he would introduce Ken Neate to the Metropolitan Opera and to his own teacher the great baritone of recording fame, Emilio Gogorza.
Brownlee fulfilled his promise.
Link to the
John Brownlee Memorial Website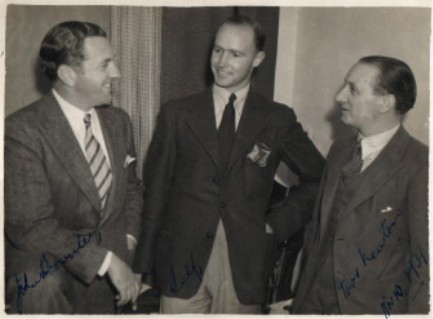 After the decisive audition
John Brownlee Ken Neate Ivor Newton 1939
The 1941 tour of New Zealand, with the magnificent New Zealand bass Oscar Natzke
prior to Ken Neate's departure for the USA, was a major highlight for both men personally and professionally. The two singers became firm friends and Ken was a witness at the wedding of Mr and Mrs Natzke.
Their tour of New Zealand with the excellent Sydney accompanist Henri Penn was an outstanding success and an enormous amount of fun as can be seen in pictures taken during the tour. The tragic death of Oskar Natzke at the age of 39 effected Ken Neate deeply.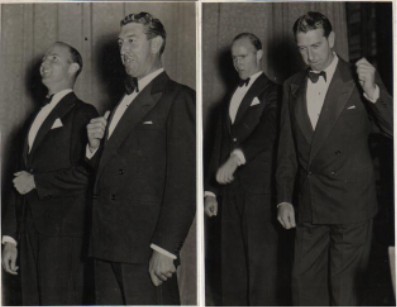 Ken Neate and Oscar singing the Gendarmes Duet

According to the NZ journalist and arts historian Peter Downes who was present at one of their concerts,
both Ken and Oscar at the end of the duet would go and grab the pianist Henri Penn and frog march him off the stage to the delight of the audience.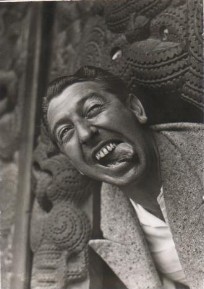 The great Oscar Natzke
1912-1951
in a jovial mood on the tour of New Zealand 1941
At a garden party in Santa Barbara, California, prior to his arrival in New York, Brownlee and Lotte Lehmann arranged for him to meet Bruno Walter.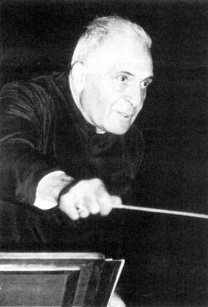 Bruno Walter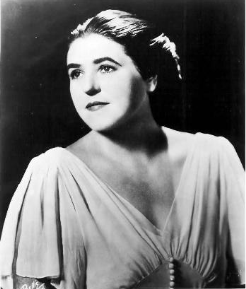 Lotte Lehmann
After an audition in Hollywood the renowned conductor recommended him as understudy to Charles Kullman in the role of Tamino, for the forthcoming gala production of Mozart's Magic Flute during the 1941 season at the Metropolitan Opera. His career had begun.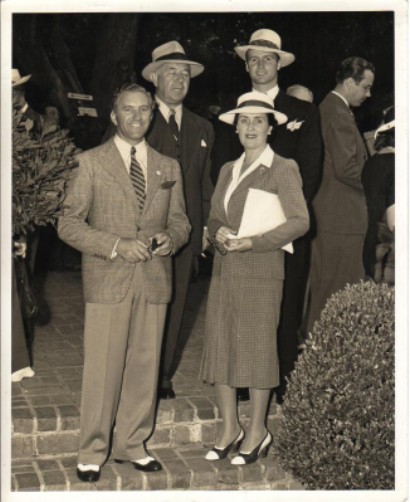 Cecil Kellaway and Ken Neate
below John Brownlee and Mrs Carla Brownlee Hollywood 1941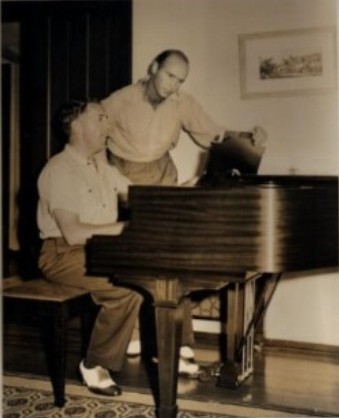 John Brownlee coaching Ken Neate in America 1941
The international crisis precipitated by World War II, decided the twenty-six year old to interrupt his "Met" rehearsals and join the Royal Canadian Airforce in Montreal where Ken had already appeared in opera and concert under the direction of Sir Thomas Beecham.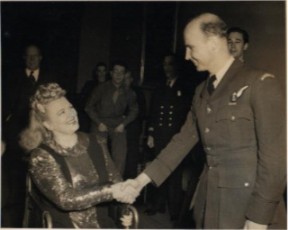 Flying Officer Ken Neate greeting the great Australian Dramatic Soprano Majorie Lawrence
New Year's Eve party 1944 where they sang together
After World War II Ken Neate established himself as a major international operatic tenor.
Along with Dame Nellie Melba, Florence Austral, Lionello Cecil, Harold Williams,
John Brownlee, Majorie Lawrence, Norma Gadsden, Sylvia Fisher, Dame Joan Hammond, Rosina Raisbeck,
Dame Joan Sutherland, Donald Smith, Lance Ingram who became Albert Lance and Yvonne Minton:
Ken Neate is one of the most important Australian vocal artists of the 20th century.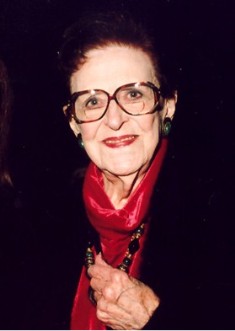 Rosina Raisbeck noted Australian Dramatic Mezzo Soprano
a recent photo taken at the Joan Sutherland Society in 2004

Rosina Raisbeck was born in Ballarat and raised in Maitland which is near Cessnock
and shares the 28th of July as her birthday with Ken Neate.
Rosina and Ken performed together regularly at Covent Garden in the late 1940s
The milestones in his career began with his performance as Don Jose at Covent Garden in the first post war season of 1946
followed by Tamino in The Magic Flute.
He also appeared as Alfredo in La Traviata with Elisabeth Schwarzkopf as Violetta in 1948.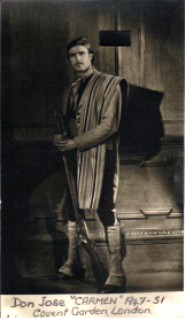 Don Jose Covent Garden 1947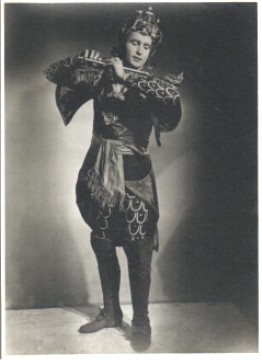 Tamino Covent Garden 1947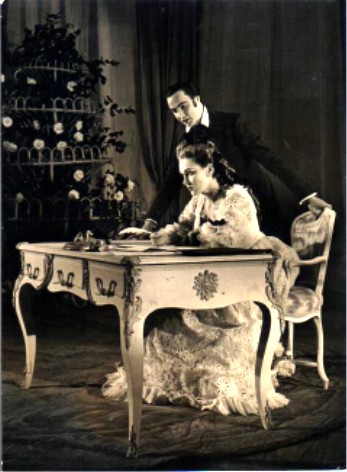 as Alfredo in La Traviata with Elisabeth Schwarzkopf as Violetta
Covent Garden 1948


He sang the roles of Rodolfo, Cavaradossi, and Pinkerton in the first live BBC consecutively televised productions of La Boheme, Tosca, and Madame Butterfly in 1950 and 1951.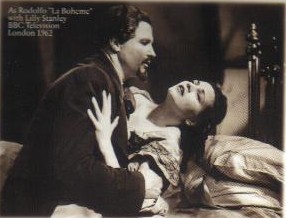 Ken as Rodolfo with Lily Stanley as Mimi
BBC TV
In this same period he enjoyed a grand career at the Paris Opera, the Opera Comique and indeed all over France singing the roles of Arnoldo in Rossini's Guillaume Tell, Romeo in Gounod's Romeo et Juliette and Hoffmann in Offenbach's Les Contes d'Hoffmann.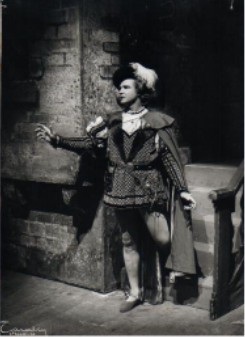 Ken Neate as Faust
1947-1965
over eighty performances in French, Italian and English
Paris-Bordeaux-Strassbourg-Sydney-Dublin-Monte Carlo-Nice-Nimes-Marseille
Toulouse-Lyon-Lille-Angers-St Etienne-Palermo-Italy-Liceo-Barcelona
Como-Trapane-Rimini-Valencia-Koblenz-Amsterdam-Den Haag

His calling card in France and Italy was the title role in Gounod's Faust. By this time Ken had moved to Paris where he met and studied with the great French tenor Lucien Muratore - creator of leading roles in operas by Massenet and Reynaldo Hahn.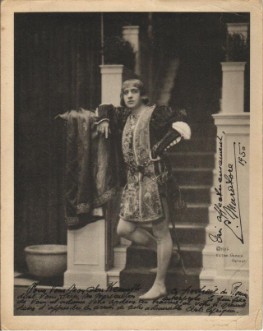 Lucien Muratore as Romeo
in a picture personally autographed for Ken
This meeting was a turning point in Ken's artistic career as Muratore was internationally renowned for his interpretations of Don Jose, Faust, Romeo and Werther. A close personal friendhip also developed between these two outstanding tenors. Muratore presented Ken with several of his costumes including that of Don Jose and his swords and daggers.
Giovanni Inghilleri and Rino Castagnino in Milan prepared him for his Italian career.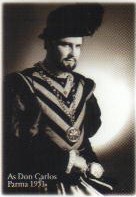 As Don Carlo Parma 1951
The mid 1950's the golden period of Kenneth Neate's artistic life, took place in Italy where he forged a major career in the houses of San Carlo, La Fenice, Parma and Bologna singing Faust, Calaf and Don Carlo to mention but a few roles.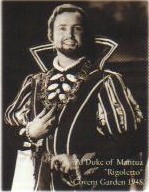 As the Duke in Rigoletto
Covent Garden 1959
This he achieved at a time when Del Monaco, Björling, Corelli and Di Stefano were at the peaks of their careers. Ken Neate performed with the most distinguished colleagues of his generation: Tullio Serafin, Carlo Tagliabue, Cesare Siepi, Ettore Bastianini, Gigliola Frazzoni, Antonietta Stella and Ebe Stignani.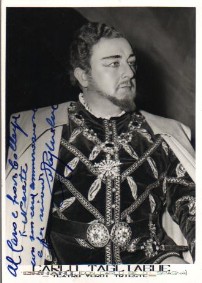 The great Italian Verdi Baritone Carlo Tagliabue
Tagliabue's career spanned over two generations and Ken performed
with him regularly in the early 1950's
As Faust in the opera of the same name, Ken Neate had the monopoly throughout Italy. In 1956 he released his first solo LP Una Serata Dell'Opera with the Orchstre Philharmonique de Paris under the baton of Napoleone Annovazzi. This beautiful recording has been re-mastered on CD and is now released as Ken Neate - Great Italian Opera Arias. Ken supervised the re-issue which has been done exactly according to his wishes.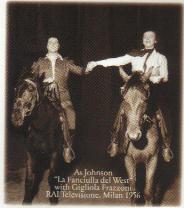 Ken Neate as Dick Johnson and Gigliola Frazzoni as Minne
RAI-Radio and TV Italy 1956
First televised opera in Italy
Ken's Italian career culminated in the first television recordings for RAI- Italian Radio and Television- of the operas La Fanciulla dell' West, Turandot and Catalani's Loreley. Kenneth's Neate's second cousin and Helden tenor Jon Weaving, managed to obtain a copy of a video of La Fanciulla Dell' West which was rebroadcast on RAI some years ago. Ken had never seen his performance and it was a thrill for us all to share this special moment with him. His portrayal of Dick Johnson was outstanding. We have also received a re-mastered video recording of this opera from the tenor Michael Howard, a former pupil, that was re-telecast only weeks before Ken's passing with Ken in vocally ravishing form.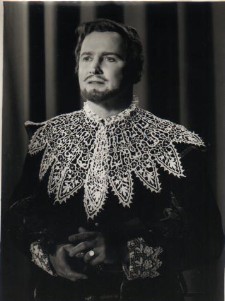 Edgardo Covent Garden 1959
A major event in 1959 was Joan Sutherland's legendary debut as Lucia at Covent Garden under the musical direction of Tullio Serafin in the excellent production of Franco Zeffirelli.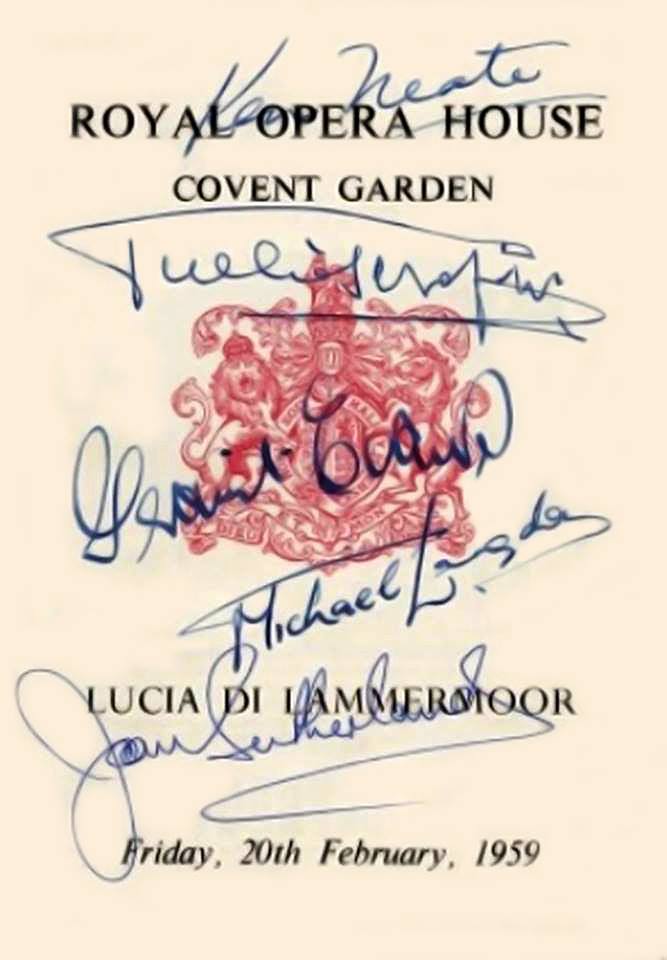 The original tenor, who appaently was a little on the short side, became indisposed which meant that Ken had to dash from Paris to London and save the performance. Legend has it that when they were on stage Dame Joan whispered to Ken, "Good to see you Ken. Glad I don't have to sing this one on my knees!"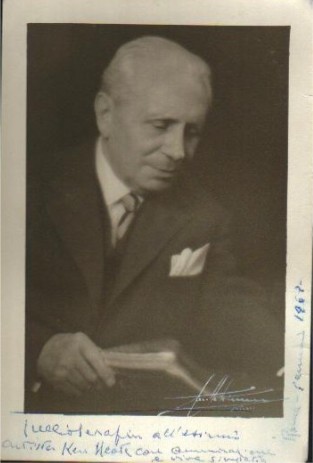 Tullio Serafin
1878 - 1968
personally autographed for Ken Neate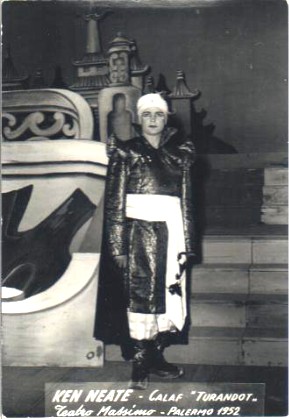 As Calaf in Turandot
Palermo - Rome - Trieste - Cairo - Alexandria - Sydney - Melbourne
RAI-Radio and TV Italy
1952 -1956
By the end of the 1950's the lyric tenor had developed into a Heldentenor and was now able to answer the call of Wagner's heros. The time had come to undertake the German song and operatic literature - in particular the music of Richard Wagner.
Germany was the country in which Ken would reach his ultimate goal in becoming a Heldentenor and find personal happiness and fulfilment in his marriage to the German mezzo-soprano Gertrud Vollath-Neate.
He sang the role of Tannhäuser in over 160 performances throughout the German speaking world and beyond.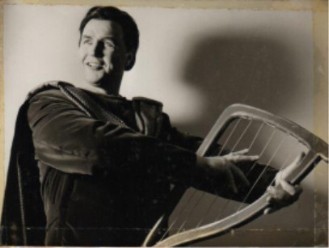 As Tannhäuser in one of his 160+ performances
During his long career Ken Neate sang the role of Lohengrin in German, Italian and English.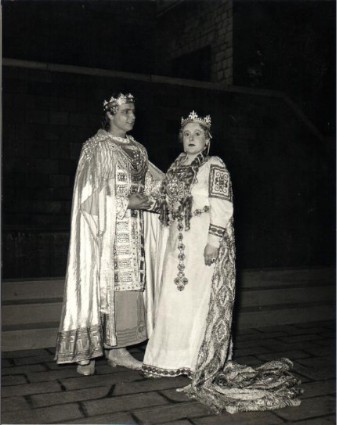 Ken Neate a tri-lingual Lohengrin
with Antonietta Stella as Elsa
Rome Opera 13.2.1954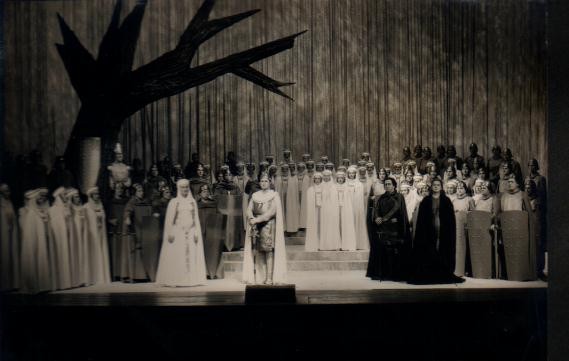 The Narration
"In fernem Land unnahbar euren Schritten - In far off land for your footsteps unapproachable"
Karlsruhe 1958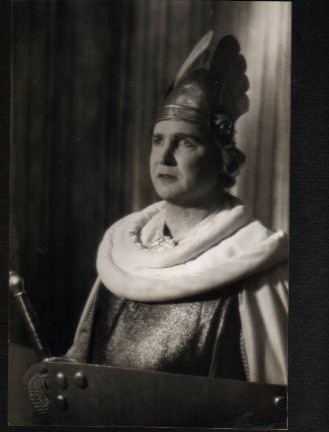 Karlsruhe 1958
Trieste 1955 Melbourne 1940

His other Wagnerian roles included Stolzing in Die Mesitersinger which he performed at the Vienna State Opera and Zurich Opera, Eric and Siegmund. There were glowing reviews for his performances of Lohengrin, Fidelio and Tannhäuser in Karlsruhe in 1958-59.
At the invitation of Wolfgang Wagner and Rudolph Kempe he sang the role of Loge in Das Rheingold in the Bayreuth Festival of 1963.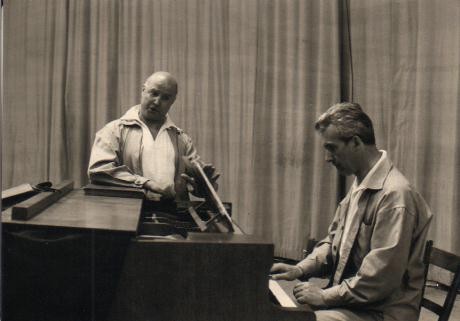 Ken Neate coaching with Rudolph Kempe Bayreuth 1963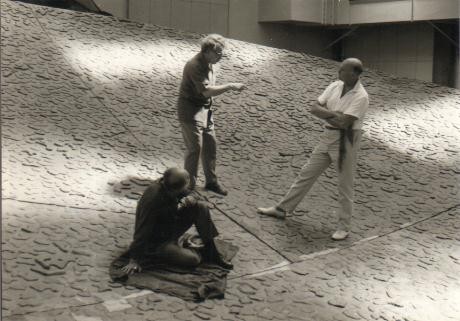 Ken Neate in rehearsal with Wolfgang Wagner Bayreuth 1963

Ken Neate had the honour of being the second Australian to sing a major role at this prestigious Festival.
(Norma Gadsden the Victorian dramatic soprano-mezzo soprano and wife of Dominique Modesti intl French baritone and teacher,
was the first Australian to appear at the Bayreuth Festival in 1937 under the baton of Furtwängler
performing the roles of Waltraute and a Valkyrie)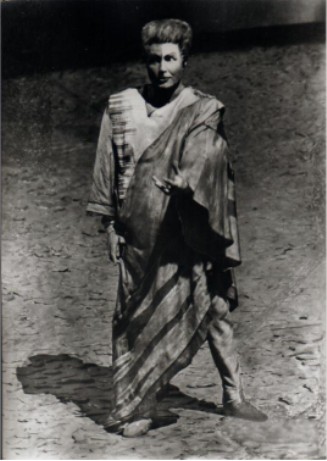 Loge Bayreuth Festival
1963
The crowning crowning glory of his Wagnerian career took place in 1966 and 1967 as Tristan in a new production of Tristan und Isolde at the Royal Opera in Stockholm with the "greatest Isolde" Wagnerian soprano Birgit Nilsson.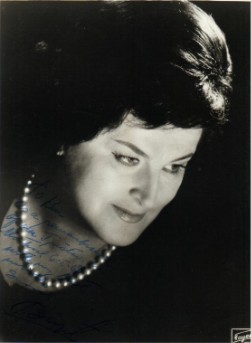 Birgit Nilsson
Further performances of the same cast took place at Expo 67 in Montreal.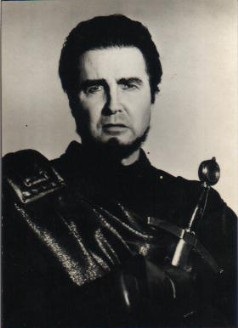 Ken as Tristan
Stockholm 1966 - Montreal Expo 1967
Between opera and concert engagements in Europe Kenneth Neate returned to Australia on several occasions in concert tours under the aegis of the Australian Broadcasting Commission. He also toured as guest artist with the J.C. Williamson Italian Grand Opera Company in 1955, and The Australian Elizabethan Theatre Trust in 1960, 1968 and 1970.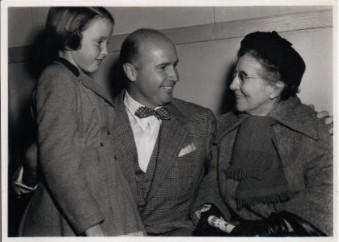 Ken Neate with his mother and niece Alison Bauld now a distinguished
Australian composer after his solo recital at the
Sydney Town Hall in 1952
Before concluding a career of thirty-eight years, Ken Neate added the Richard Strauss roles of Aegistin, Bacchus and Apollo. Ken Neate created the role of Danforth in the world premier of Robert Ward's The Crucible at City Opera, New York in 1961.
With an extensive concert repertoire comprising the Italian, French, Spanish and German song literature, Ken Neate was much in demand. He was guest soloist at many of the most prestigious festivals of Europe, Great Britain and North America, where he performed in such works as Beethoven's 9th Symphony, Mahler's 8th Symphony and Das Lied von der Erde, Schönberg's Gurre Lieder as well as the oratorios of Händel, Dvorak's Stabat Mater, Mozart's Requiem and the Verdi Requiem.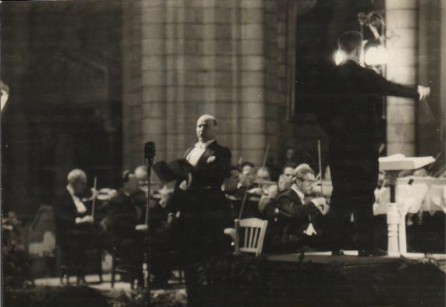 As a concert soloist in the Berlioz Requiem
Royal Command Performance
in the presence of
Prince Rainer III and Princess Grace
Cathedral of Monte Carlo 1958
These experiences under direction of renowned conductors such as Beecham, Dorati, Van Beinem, Horenstein, Krips, Kempe, Sawallisch and Giulini fulfilled a cosmopolitan artistic career.
Alan Blyth, the respected English critic for the Guardian wrote in his obituary on Kenneth Neate's death:
In 1959 he made one of his most significant concert appearances, when he sang the strenuous role of Dr Marianus in the legendary performance of Mahler's gargantuan Eighth Symphony at the Albert Hall under Jascha Horenstein. As I recall, his voice rang out to the four corners of the large auditorium providing the exact answer to the composer's inordinate demand on his tenor.
Ken was successful in the field of operatic production; he produced Tannhäuser, Don Carlos, Tosca, Samson et Dalilah and Fidelio for Dublin Grand Opera between the years 1977-1983. In the early 1980's he helped found Cork Opera where he also produced Il Trovatore. This was the first live simulcast recording of grand opera for RTE Television Dublin. Ken Neate also produced Il Trovatore for the Landestheater Innsbruck Austria, the same theatre in which he gave his farewell performances as Otello in 1975.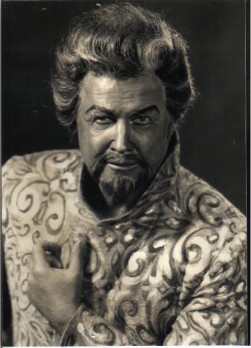 Ken as Otello in his last performance
Landes Theater Innsbruck Austria 1975
In 1972 Ken Neate was invited to become Lecturer in Voice and Operatic Studies at the Richard Strauss Conservatorium in Munich, a position he held until his retirement in 1980. He combined this position with an active performing life and former students from those days still speak of him with admiration and affection.
Ken Neate was a man of magnanimity. A natural leader, he was also a very caring person; always ready to help a friend in need. Ken Neate was concerned about the well being of his family, his friends and indeed society. He was a man of humility and dignity: ever grateful for the gift of life and all that he had received. Never a person to criticise destructively or pass on unkind remarks, Ken was a person who embodied the virtue of charity.
A cultured and educated man, Kenneth Neate had a wonderful command of the English language. Due to his untimely death he was unable to publish his book Great Singing-common sense in singing, a detailed study of recorded vocal history from 1900-1950. Fortunately Frau Neate his widow has been able to have the book published which is now available. At the begining of a new millennium it is a timely discourse on the current state of vocal art in the world, with excellent advice for the future generations of singers, musicians, conductors, producers and theatre directors.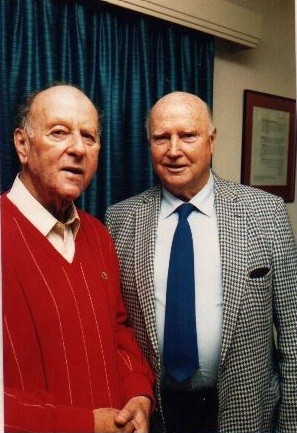 Ken Neate and the late Werner Baer MBE in 1988
close friends and colleagues since the 1950's

Werner Baer MBE (1914-1992) was an outstanding pianist, organist, accompianist, composer and vocal coach.
He was also a leading authority on the operas of Richard Wagner.
Werner Baer was the official accompanist for Ken Neate's
Australian tours of 1955, 1960 and 1968
Kenneth Neate was a rare combination: a born leader, an outstanding singer, fine sportsman, a natural teacher and communicator. Ken began teaching and helping his colleagues and students early in his career. He was committed to education which was part and parcel of his family life. His brother Harry was headmaster of Cessnock Primary School, his sisters Vera and Nerida were also teachers. Some of Ken's pupils include: Jon Weaving, Connell Byrne, Angela Feeny, Michael Milanov, Weldon Thomas, Ricky Caleo, Michael Howard and Martin Cooke.
Neate by Name and Neate by Nature!
All who knew Ken will remember him as a man of honour. He was a most reliable, orderly and punctual person. Before he retired to bed on Thursday night he had written himself a note of things to do for the coming Friday. It was due to Ken not ringing me as planned on Friday that we all knew something was wrong. Ken Neates's word was always his bond.
Ken Neate was a remarkable man and a great Australian.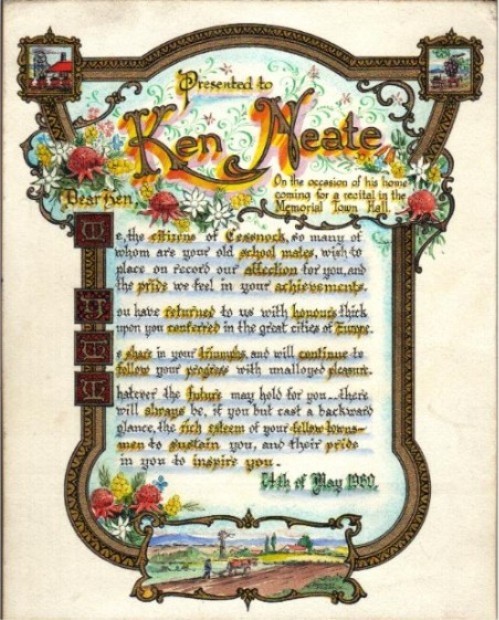 The illuminated address presented to Ken Neate by the City of Cessnock in 1960
after his outstanding recital with Werner Baer
The art work and caligraphy were done by Mr Charles Raisbeck: the brother of Rosina Raisbeck
Thank you Ken for your warm and loyal friendship, your wisdom and fatherly advice, your excellent tuition, your support during the times of hardship and audition stress and especially your terrific sense of humour and fun as we nearly crashed the car looking for the best cornfields outside Munich in summer.
You will remain in our hearts forever