Portrait

Australian Tribute

Testimonials

Audio Samples & Discography

Contact

Links

EUROPEAN SOLO CD ALBUM RELEASE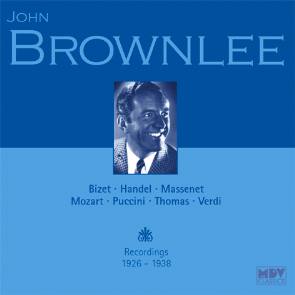 17 Arias from
Bizet Handel Massenet Mozart Puccini Thomas Verdi

AVAILABLE FROM
please click
HAMBURG ARCHIVE OF VOCAL ART

We would like to thank Mrs Delphina Brownlee-Bashkow most sincerely for her invaluable assistance in creating this website.
Our thanks to Mr Lloyd Bell for the essential biographical information provided in his biography
Giovanni - The Life and Times of John Brownlee
to Mr Thomas Silverbörg for remastering several original recordings.
Finally, our thanks to Mr Michael Bott for permitting us to reproduce his article
John Brownlee - A Portrait.

since 21.07.2004
web design by
www.Operafolks.com